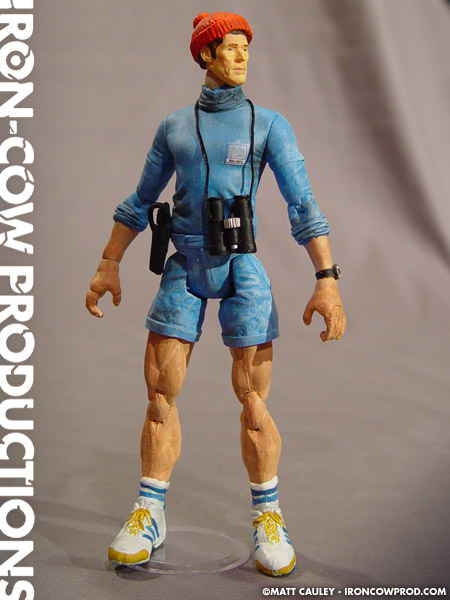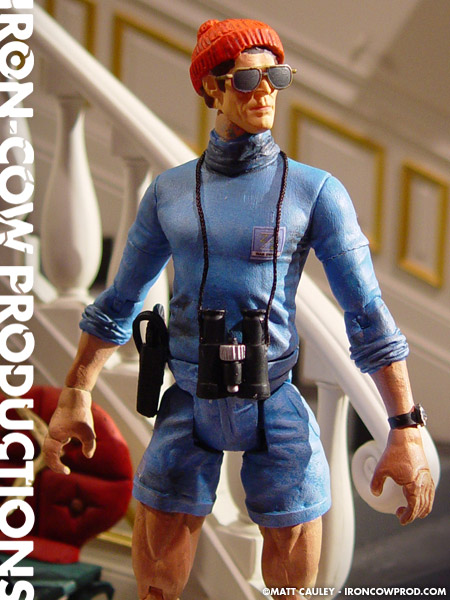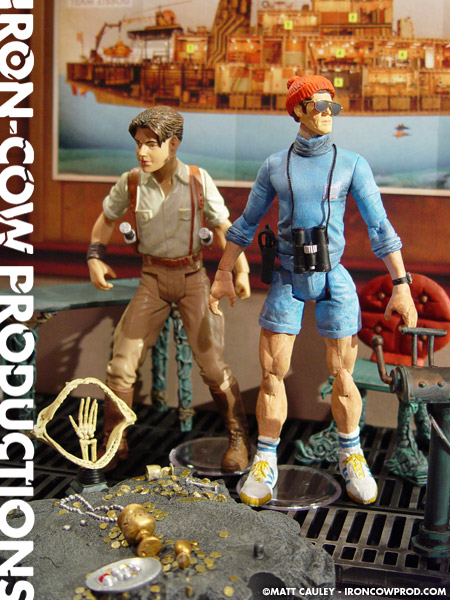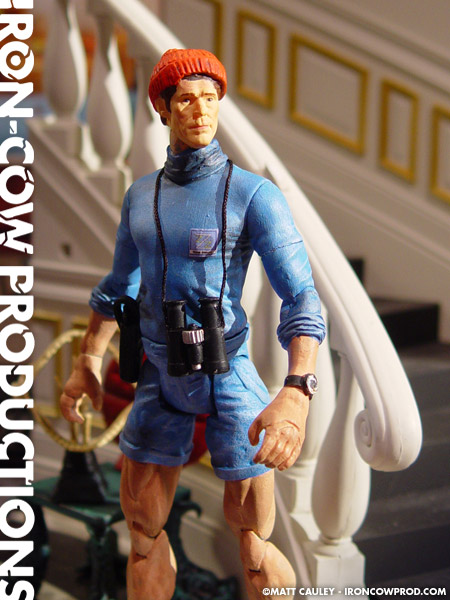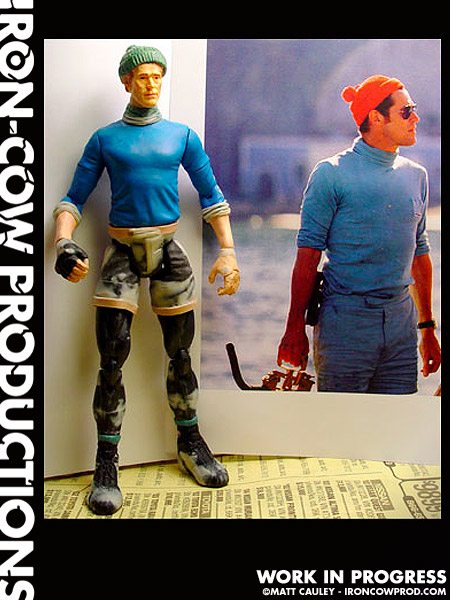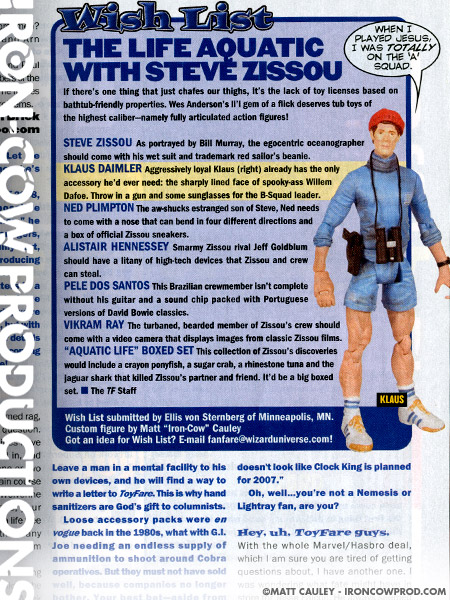 "(The Life Aquatic with Steve Zissou) details the adventures of the once famed documentarian Steve Zissou as he creates the last film near the end of his career. His recent film about his best friend Esteban du Plantier's (Seymour Cassel) death from a "Jaguar shark" is a flop, and for his next project he is determined to find the creature and destroy it.

Steve's crew includes Pelé dos Santos (Seu Jorge), safety expert and a Brazilian musician who sings David Bowie songs in Portuguese, and Klaus Daimler (Willem Dafoe), a lovable German second-in-command who views Steve and Estaban as father figures and feels threatened by Steve's presumed son, Ned Plimpton (Owen Wilson)."

– from Search.com
Klaus was an interesting assignment for ToyFare Magazine. He seemed straightforward enough, but unfortunately I had yet to actually see the film when I had accepted the assignment. I had no idea what I had been missing!
I began on Klaus by reworking a Buffy Spike figure. I believe the forearms and hip regions came from a Lord of the Rings Aragorn figure. The lower legs were taken from a random Marvel Legends piece, while the shoes were reworked from a McFarlane Basketball player. The headsculpt is reused from a Norman Osbourne Spider-Man Movie figure. All of the little costume details were created using Magic Sculpt and Kneadatite.
This was definitely an offbeat assignment, but certainly a fun one. I'd love to tackle a Steve Zissou custom at some point.
Created Summer 2005
Featured in TOYFARE MAGAZINE, Issue #111, Nov 2006.