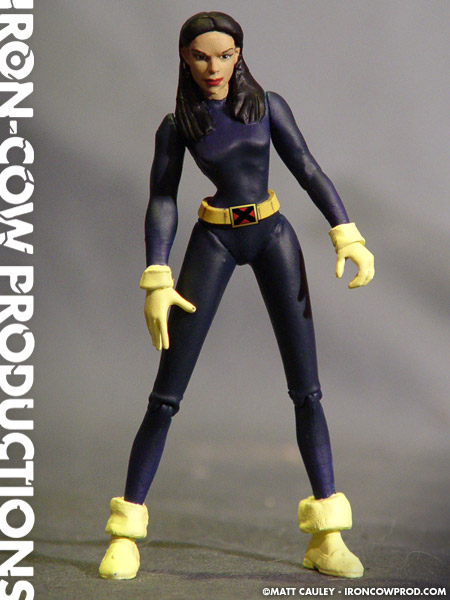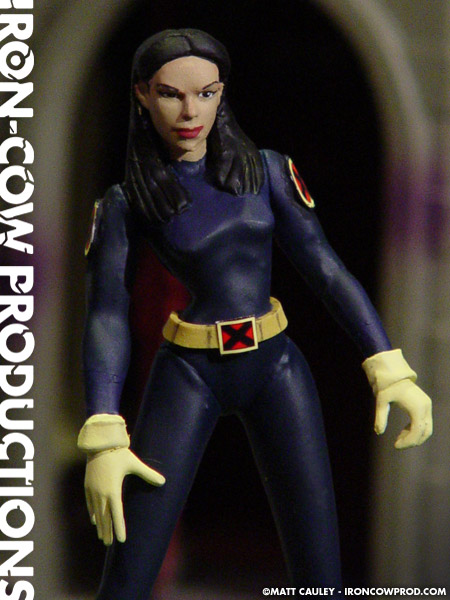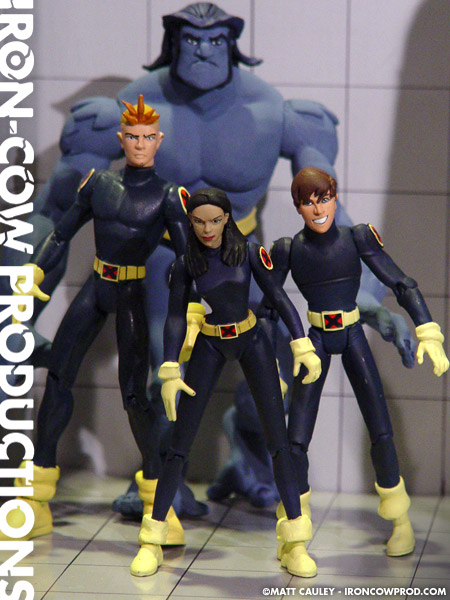 Being the New Mutants fanatic that I am, I knew I wanted to have figures of all the X-Men Evolution 'New Recruits' characters in their training gear. Jubilee is no exception.
To make the custom Jubilee, I began by reshaping a Battle Blasters Jean Grey figure. I sanded down her curves to make her match a bit better to the angular look of the X-Men Evolution character designs. Jubilee needed to be slightly slimmer than some of her fellow teammates, so I replaced the Jean legs with those from an X-Men Evolution Storm (shortened just a bit). Her head is from an Animated Avengers Wasp figure, though the hair is all created from Magic Sculpt.
Actually, it wasn't until I recently rewatched my X-Evo DVDs that I realized Jubilee had a civilian outfit similar to her yellow-jacketed comic book counterpart. I actually like that design a bit better, so she's next up on the to-do list.
Created Summer 2004
Featured in CustomCon 11