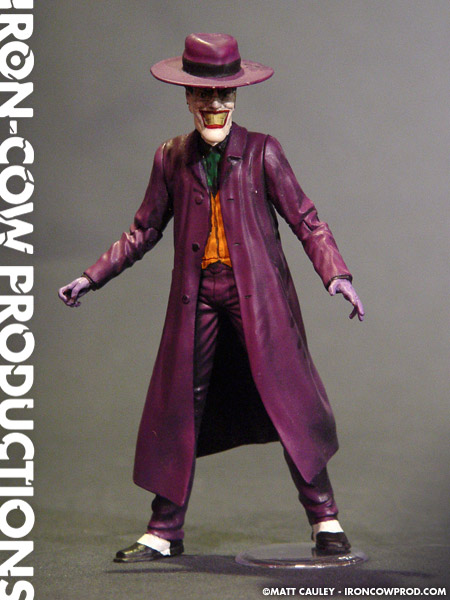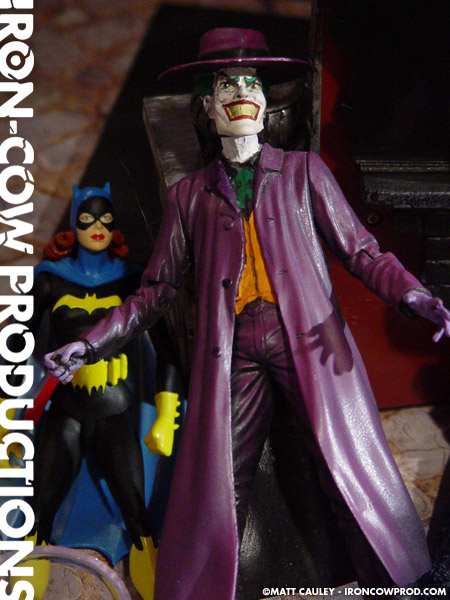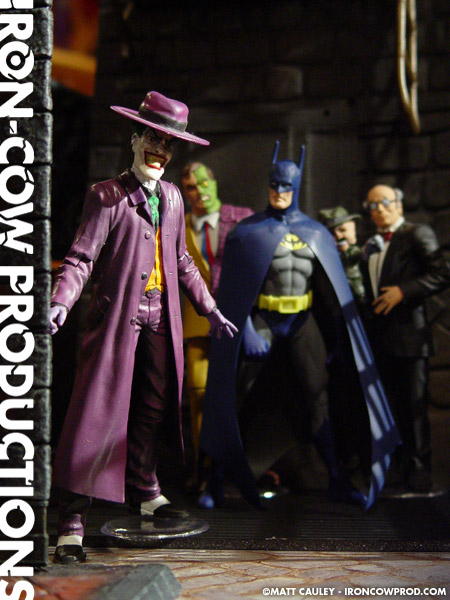 Personally, I really enjoy seeing the Joker wearing a trench coat. Sure, there's nothing subtle about a homicidal clown wearing a bright purple overcoat, but at least it would help protect him from the rain.
Anyway, the Trench Coat Joker uses the Angel figure from the Buffy the Vampire Slayer line as a base. The chest area has been reworked with Super Sculpy to more closely resemble the Joker's fashion sense. The head from the Angel figure is replaced with a reworked DC Superheroes 6″ Joker head.
Though the Trench coat Joker custom is fairly limited in its articulation, I feel it does add a nice touch of drama to my Batman shelf. Now, if only I could find some Laughing Fish to accompany him.
Created Spring 2000