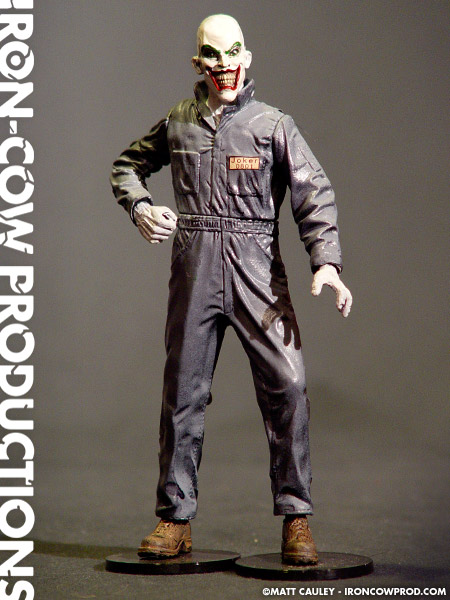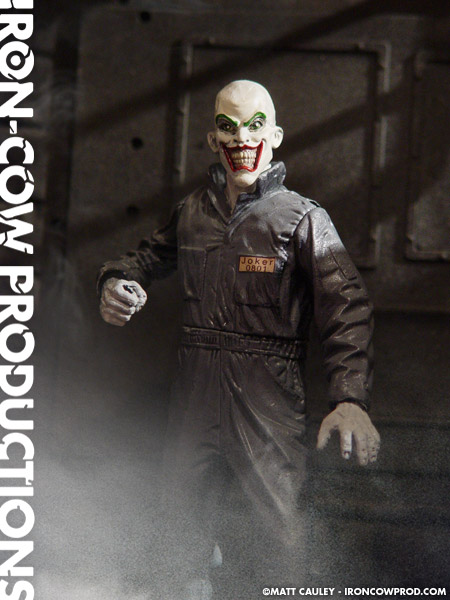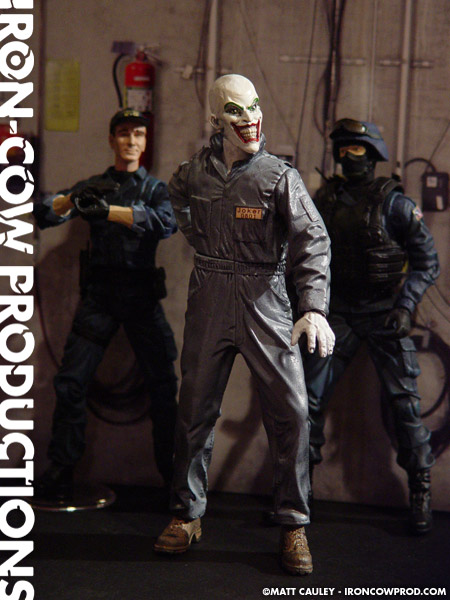 I suffer from a weird guilt complex: unless I can JUSTIFY purchasing an action figure, I will usually pass on it. Such is the case with the Movie Maniacs Michael Myers figure.
While batting around some ideas one time, I came up with the idea for the Inmate Joker custom. This piece is inspired from a Batman Graphic Novel. The Joker is found mentally competent to stand trial, and is ultimately found guilty of murder. Sentenced to death by electric chair, the prison officials prepare him by shaving his head. This was quite a departure from the typical Joker design.
Overall, I'm really pleased with this custom. What was supposed to be a simple project turned into quite a freaky addition to the shelf collection.
Created Spring 2000