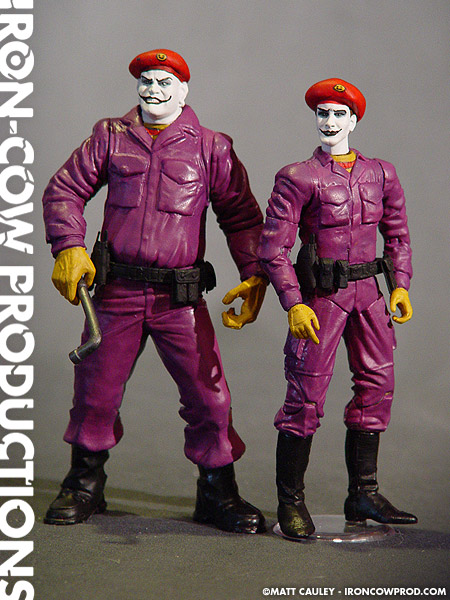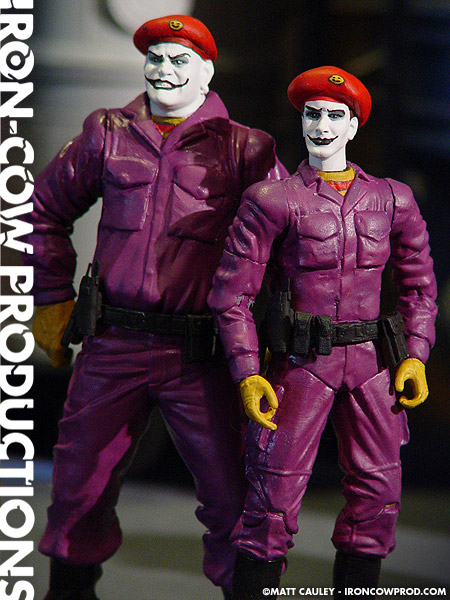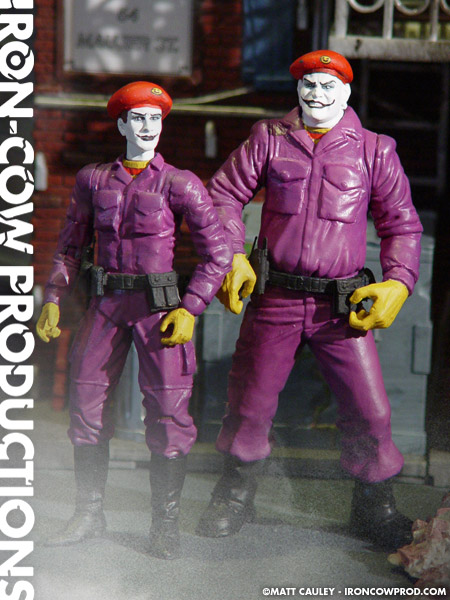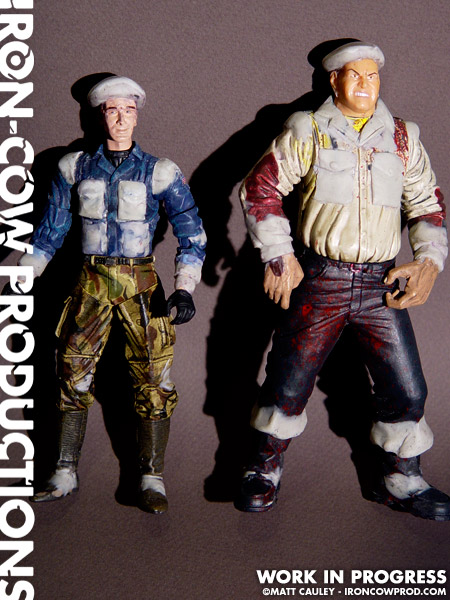 Oh man. This one's tough. I made these Joker customs about a year ago, and I've since forgotten the exact parts I used! Anyway, the Joker Goons were based on the henchmen the Joker was using in a Batman Hush-follow up story arc. Joker's goons were almost militaristic in attire and I was so impressed with the design that I wanted to produce some customs based off of them.
The larger goon (I forget their names) uses as a base the Leatherface figure from McFarlane's Movie Maniacs Texas Chainsaw Massacre line. The slimmer guy has a Plan-B Special Forces figure as a base. Both customs were sanded down in several spots and have details constructed from Magic Sculpt.
Overall, these customs came together extremely quickly. Eventually they will have a new Joker custom to keep them company.
Created Spring 2004