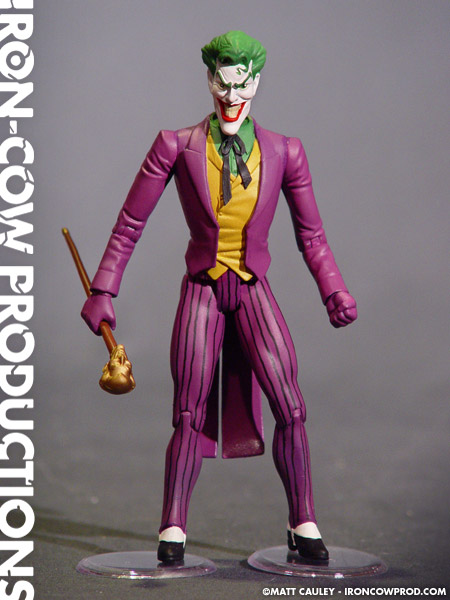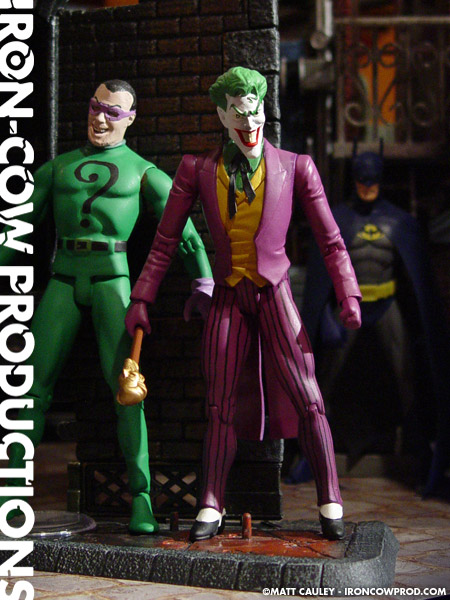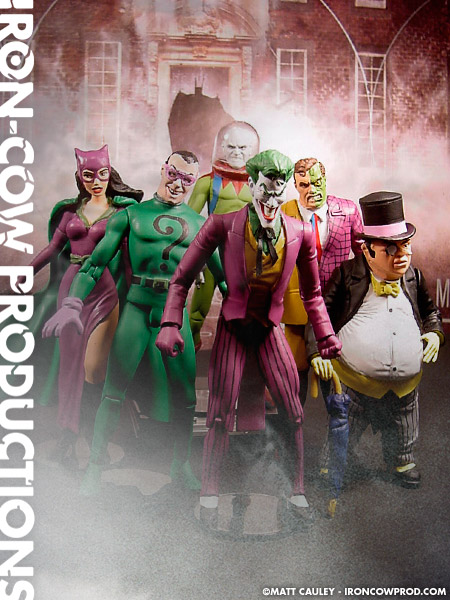 From the moment I laid my eyes on the promotional images of DC Direct's Uncle Sam, I knew he would be a quick but effective DC Direct Joker custom.
For the most part, the Joker is a repaint. The head came from the DC Superheroes 6″ Joker figure that came out a few years ago. It's a bit oversized, but still works well enough. Cut vinyl was used to form the tie while the collar is made from Kneadatite.
I'm definitely pleased with how this custom turned out. And, wouldn't you know it? Not even a week after I finished my version DC Direct announces their own official version. That's all right, though. I'm happy with my interpretation and look forward to the official release.
Created Summer 2002