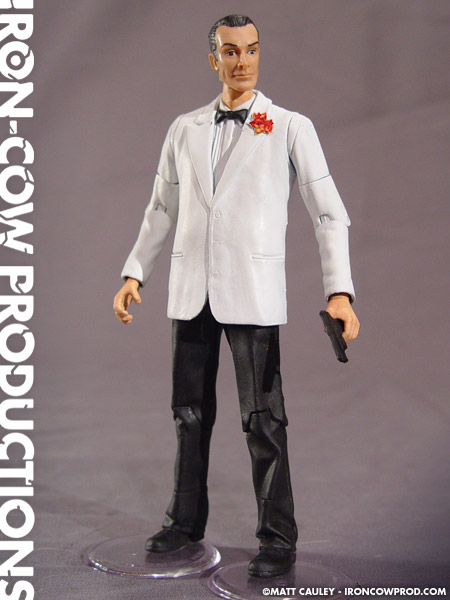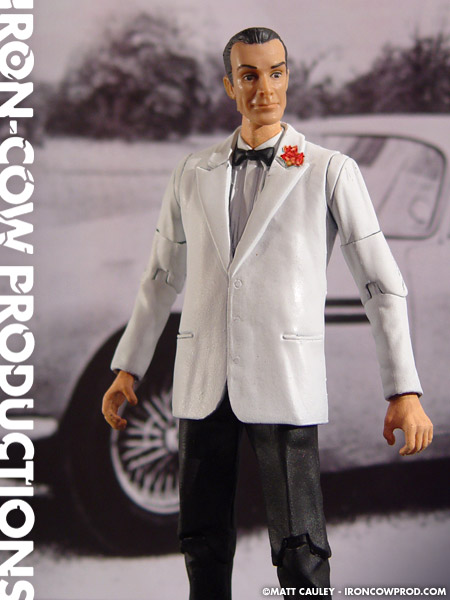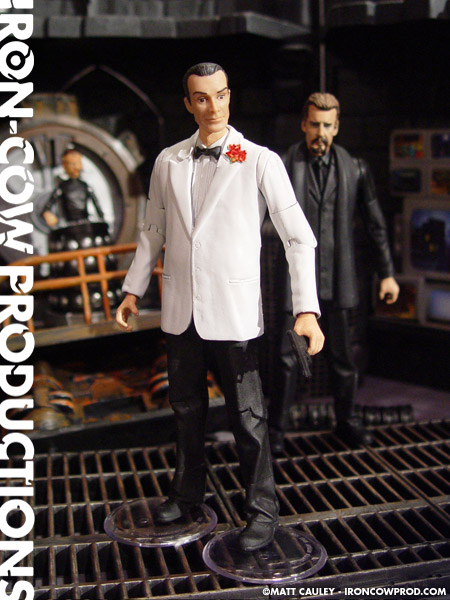 Dry as ice, dripping with deadpan witticisms, only Sean Connery's Bond would dare disparage the Beatles, that other 1964 phenomenon. No one but Connery can believably seduce women so effortlessly, kill with almost as much ease, and then pull another bottle of Dom Perignon '53 out of the fridge.

Goldfinger contains many of the most memorable scenes in the Bond series: gorgeous Shirley Eaton (as Jill Masterson) coated in gold paint by evil Auric Goldfinger and deposited in Bond's bed; silent Oddjob, flipping a razor-sharp derby like a Frisbee to sever heads; our hero spread-eagle on a table while a laser beam moves threateningly toward his crotch. Honor Blackman's Pussy Galore is the prototype for the series' rash of man-hating supermodels. And Desmond Llewelyn reprises his role as Q, giving Bond what is still his most impressive car, a snazzy little number that fires off smoke screens, punctures the tires of vehicles on the chase, and boasts a handy ejector seat.

Goldfinger's two climaxes, inside Fort Knox and aboard a private plane, have to be seen to be believed.

–Raphael Shargel.
This Sean Connery "Goldfinger" era James Bond custom uses a "Waiting in the Wings" Wesley figure from the Buffy/Angel figure line. The original tuxedo jacket was removed and trimmed for a more accurate fit. Costume details were added with Magic Sculpt and Kneadatite. The headsculpt is reworked from the 1997 Exclusive Premiere "007 – Dr. No" Limited Edition Collectors Series action figure.
Created Summer 2005
Featured in Custom Con 13