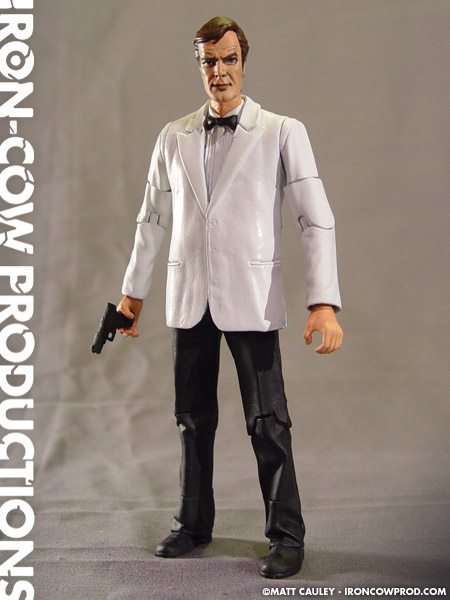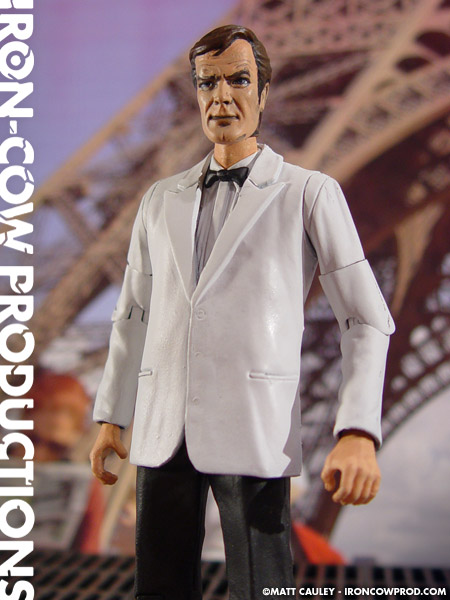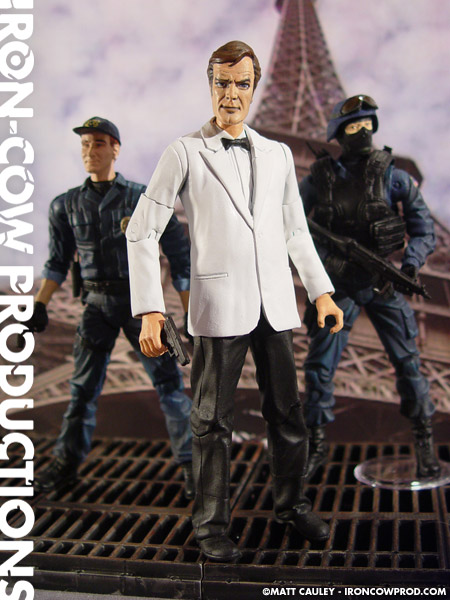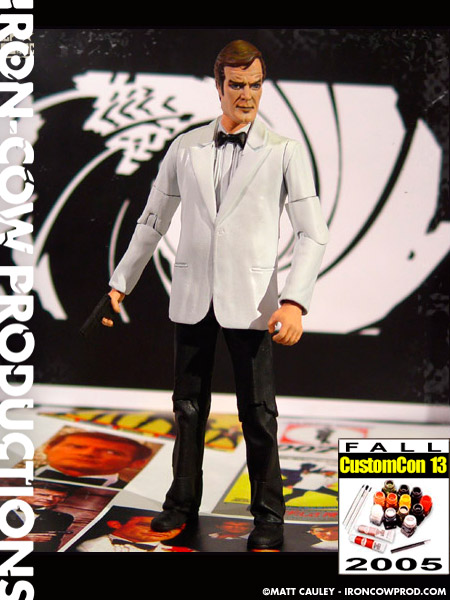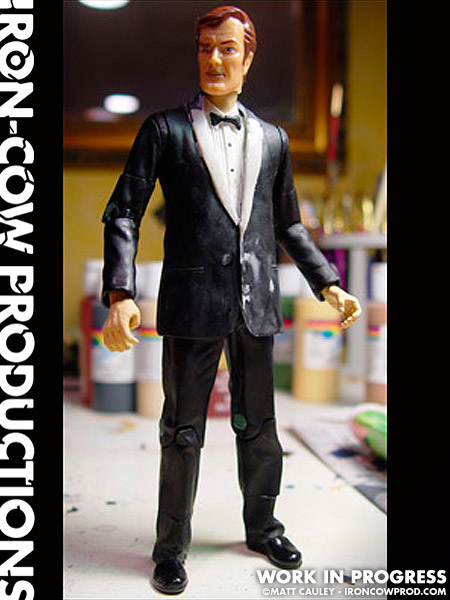 007 returns from the USSR with a new computer chip; one that is invulnerable to the magnetic pulse of a nuclear explosion. The chip is being manufactured by Zorin Industries, headed up by a sociopathic businessman named Max Zorin who is planning to corner the world microchip market by using explosives to cause an earthquake in the San Andreas fault that will wipe out Silicon Valley – and the millions who live and work there! Bond must face not only Zorin himself, but the equally twisted May Day and Scarpine, another one of Zorin's henchmen.

Assisted by San Francisco City employee Stacy Bond goes after the would-be computer magnate in a series of frightening confrontations – including fire in the SF City Hall, a wild chase through the city with Stacy at the wheel of a fire department ladder truck, and finally in a hand-to-hand fight atop San Francisco's Golden Gate Bridge.

— Derek O'Cain.
This Roger Moore "A View To a Kill" era James Bond custom uses a "Waiting in the Wings" Wesley figure from the Buffy/Angel figure line. The original tuxedo jacket was removed and trimmed for a more accurate fit. Costume details were added with Magic Sculpt and Kneadatite. The headsculpt is reworked from the 1997 Exclusive Premiere "007 – The Spy Who Loved Me" Limited Edition Collectors Series action figure.
Created Summer 2005
Featured in Custom Con 13