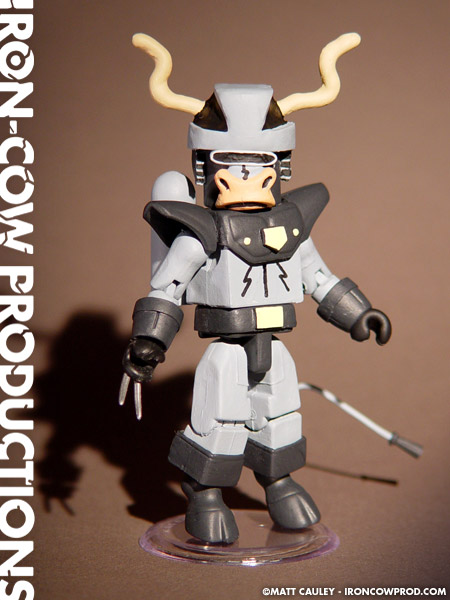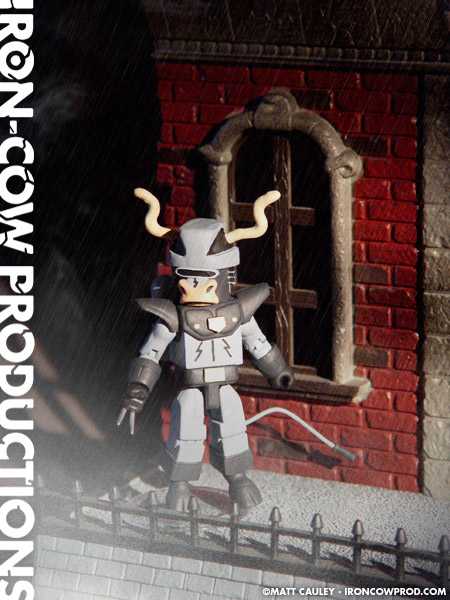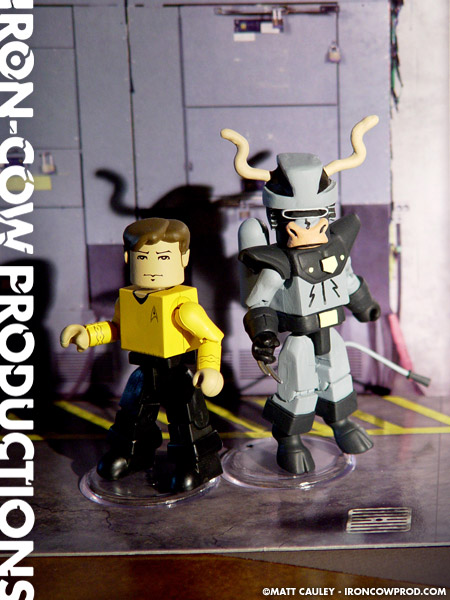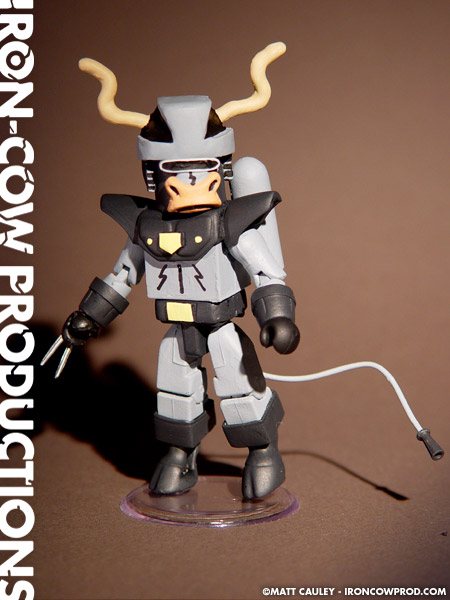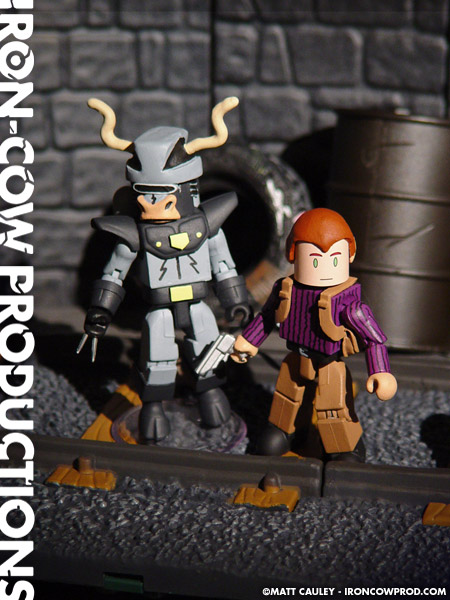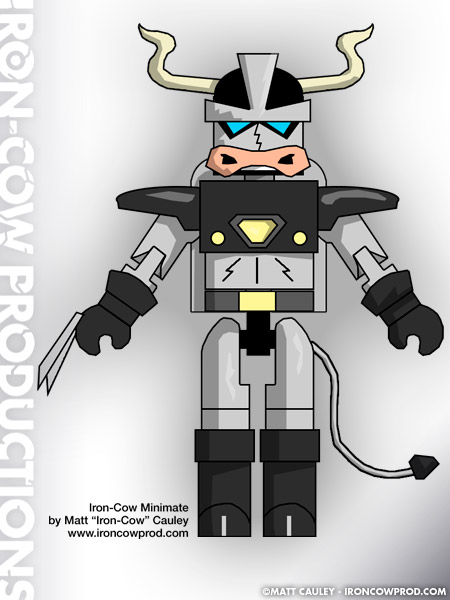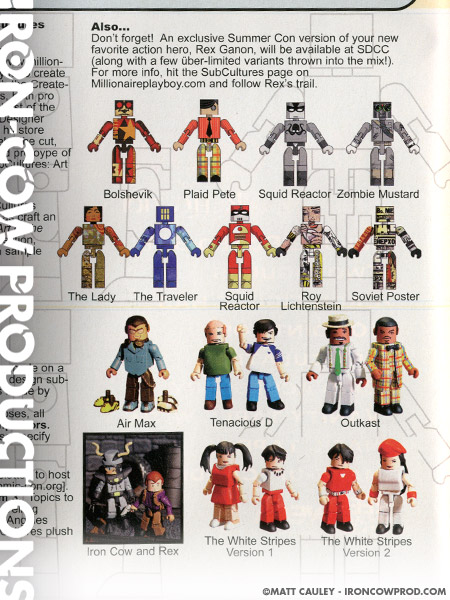 Often referred to as the 800-pound gorilla of the customizing world (Toy Otter Productions, Ltd.), Iron-Cow has made a name for himself by constantly expanding his artistic vision through his illustration and his custom toys. Whether he's customizing for Hollywood celebrities or helping out the little guy, Iron-Cow has always tried to be a source of inspiration for others, just as so many have been an inspiration for him.
This custom Minimate has some good tidings for the future. Who knows? Maybe someday soon you'll have the chance to own an Iron-Cow of your own. More on that as the story develops…
The Iron-Cow Minimate sports the most complex amount of sculpting in an ICP Minimate to date. The removable helmet is a combination of MagicSculpt, Kneadatite, and metal armature wire. I-C's gauntlets were modified from a KISS Minimate, with new elements created by using clear vinyl. The tail is fully articulated, and though he sometimes has trouble standing, I-C represents the first hoofed Minimate. Perfect for fighting crime or ballroom dancing.
Created Fall 2003