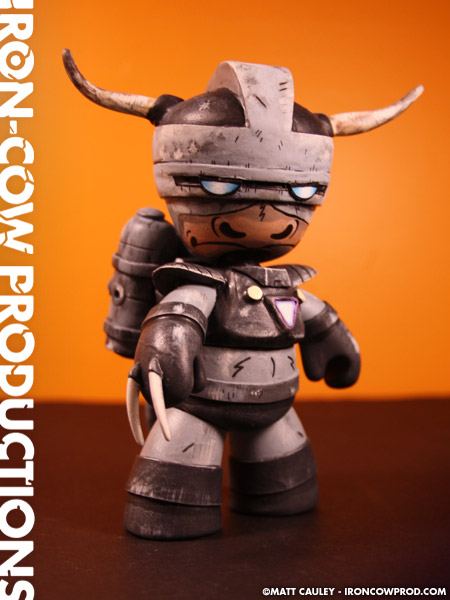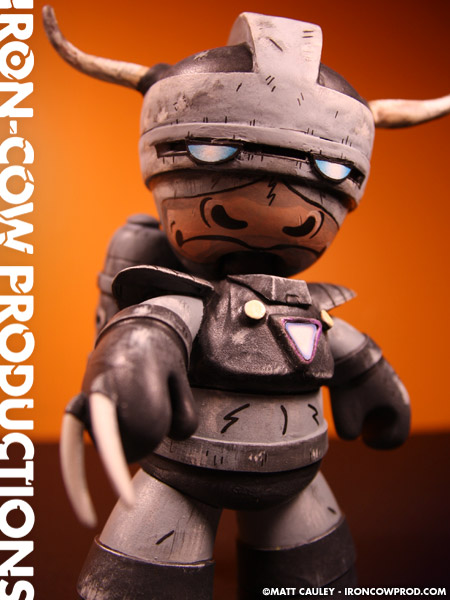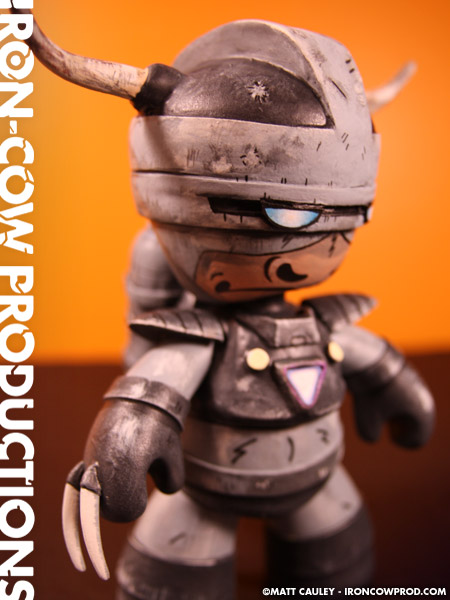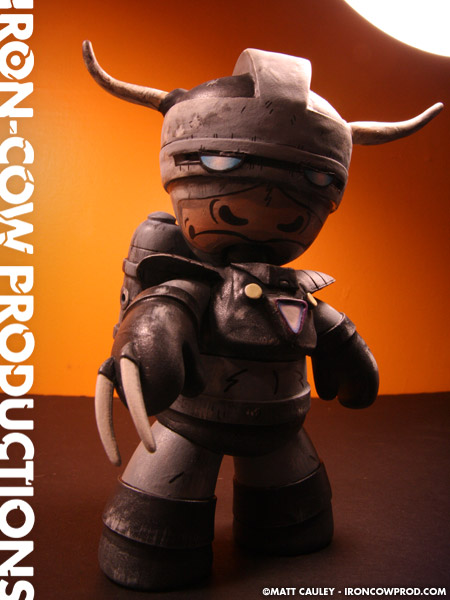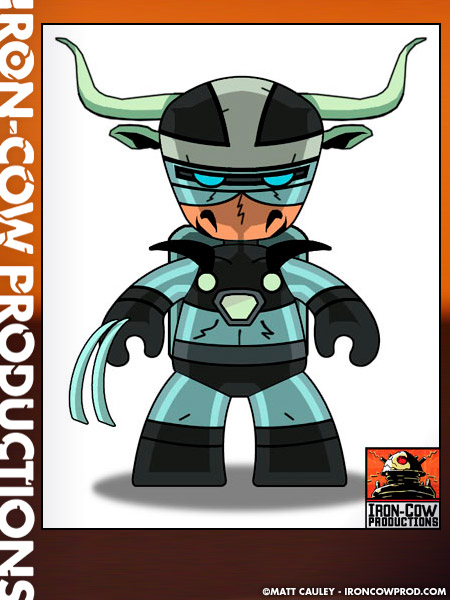 July 2009 – San Diego- What do you get when you mix Mez-Itz, the hot new Designer Vinyl toy from Mezco, and 60 famous artists, designers, and F/X artists?
The Mez-Itz Art Show!
Conceived as a celebration of its new collectible toy line, the Mez-Itz Art Show displays the amazing versatility of the Mez-Itz deceivingly simple design. Rather than only turning to artists to create custom figures, Mezco thought outside the box and reached out to designers and F/X artists as well.
Each was supplied with a blank white vinyl figure and given one mandate; make it cool. The results are breathtaking. A Cyclops stares forlornly at a Val Kilmer Doc Holiday, an evil teddy bear stands beside a crystal covered zombie Michael Jackson. A cigar smoking cherub brushes wings with Nosferatu as a clockwork figure who could be related to Tic-Tock of Oz looks on. Each design seems better than the next, a true tour de force of artistic versatility.
The Iron-Cow Mez-Itz entry was a blast to work on. I rushed it a bit, and want to go back and rework the eyes, but I think the lil' guy turned out alright in the end.
Created Spring 2009