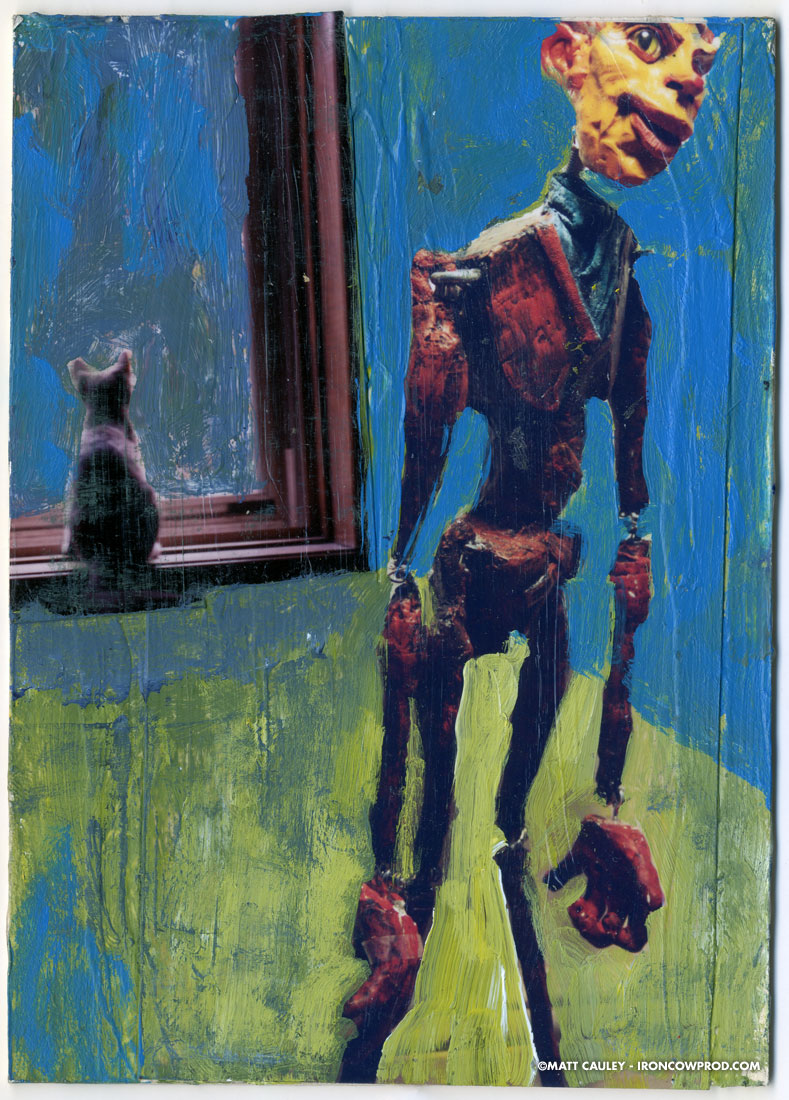 Anxious to establish his leadership, Alex insists on trying his usual ploy of sweet-talking his way through the front door. This time, however, Alex's scheme doesn't work, and the old woman inside refuses to open the door. Determined, Alex has Dim boost him up to the window above the front door. Once inside, Alex decides that he'll do the job alone.

– from SparkNotes' analysis of A Clockwork Orange
During my senior year at Parsons School of Design, I began work on creating an illustrated version of A Clockwork Orange. What began as a photographic experiment of a 3 foot marionette with sculpted interchangeable heads expanded into an ongoing series of miniature paintings. Presented here is a sampling of the work created.
With Inside, I wanted to continue illustrating the scene inside the house of the catlady. This is as Alex explores the house, taunting his prey.
Inside
Mixed Media Acrylics on Masonite
4 x 6 inches
Painted 1996 by Matt 'Iron-Cow' Cauley