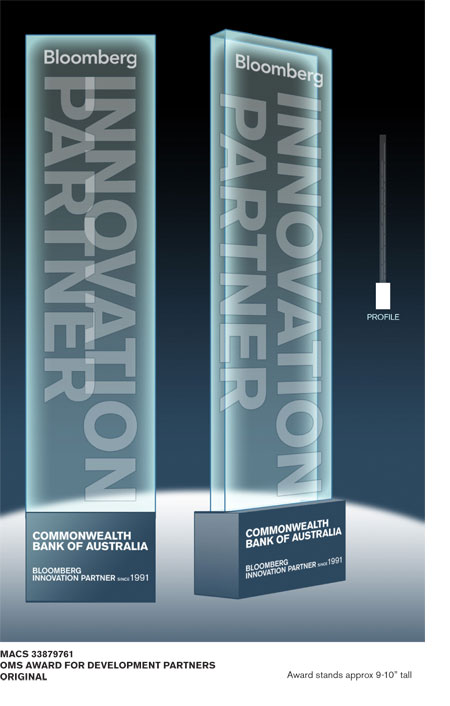 BRIEF: Develop a series of client appreciation awards, to be given out to various development partners.
DETAILS: Each lucite award would have the Innovation Partner phrasing, while the base would be custom designed to each partner. The word "innovation" was lightly etched on the front of the lucite, while the word "partner" was etched on the backside. The words would overlap when viewed from the front, and would create an optical overlap when viewed from any angle.
An edition of 50 was produced in total.
Shown here for portfolio purposes only.