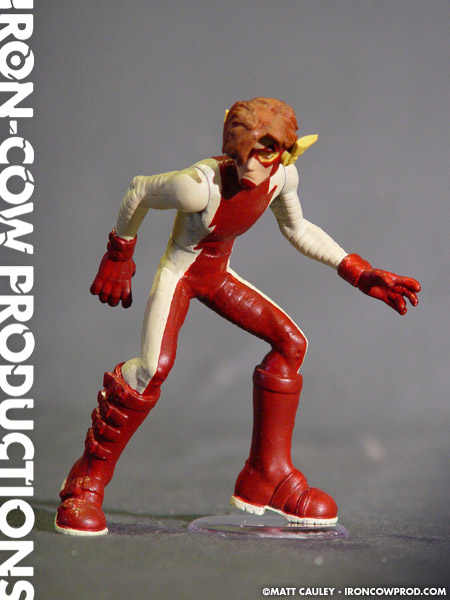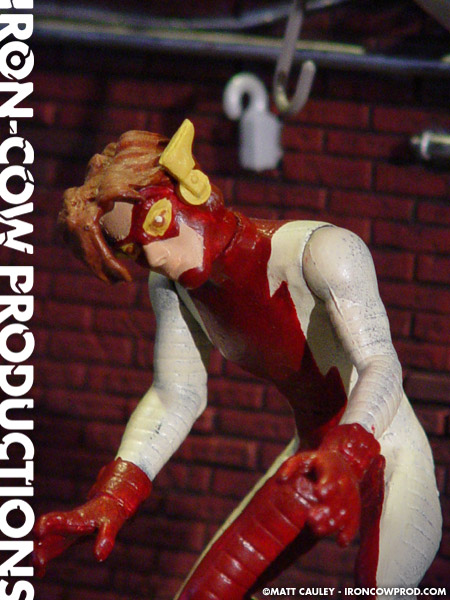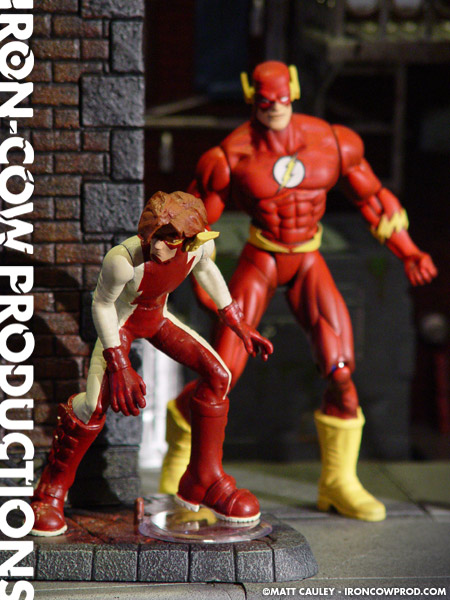 It was bound to happen, I suppose. Not even a month after I completed my Impulse custom, DC Direct announced their plans to release their own version of the character. Not that I'm complaining. While I like the action stance of my custom, it is also pretty limited in how one can pose him.
Anyway, for my custom Impulse, I used an Alex figure from the Crimson line. On The original figure was covered over with huge belts and buckles. These all had to be removed. It took a lot of work, but he was fairly easy to paint afterwards.
Now Bart is ready to zoom about the shelves, annoying the other customs at will.
Created Spring 2000