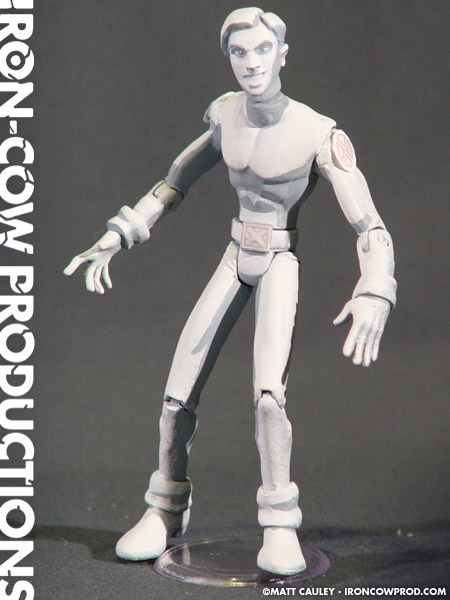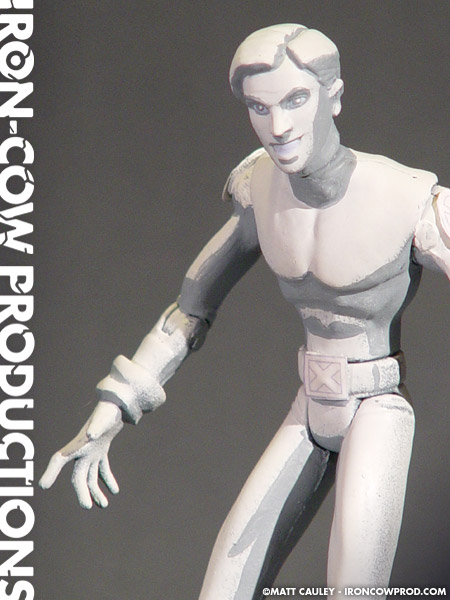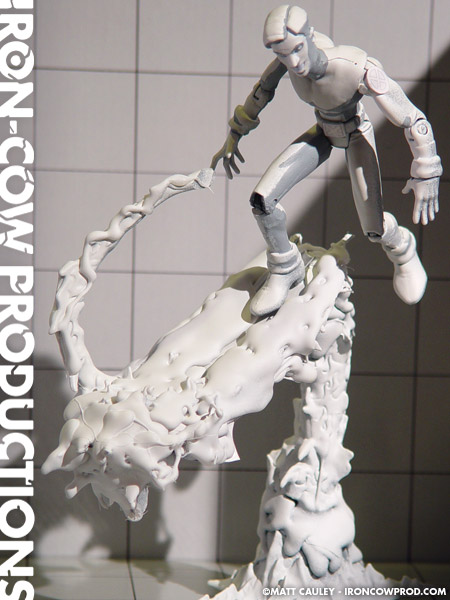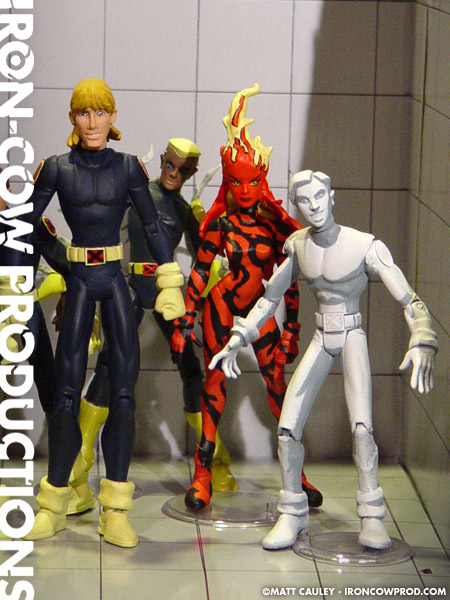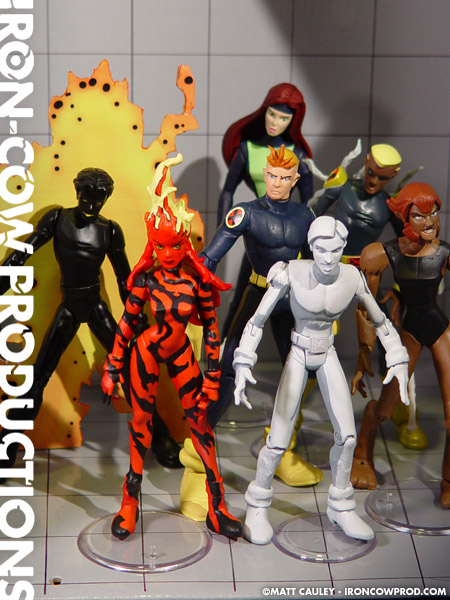 Iceman is a heavily reworked X-Men Evolution Nightcrawler figure. The problem with using Nightcrawler is that he is so hunched over. On this occasion, though, this actually worked to my advantage. Since Iceman needed to be in an action pose, the hunch serves him well, but his legs had to be trimmed away in parts to help him stand upright.
Speaking of the legs, his feet come from an X-Men Evolution Logan figure while the hands come from both a Spyke figure and a Jean Grey Battle Blasters figure, I believe.
Going back to Spyke for a moment, that is his skateboard accessory underneath all of that hot glue. The rest of the ice-sled is made from the Marvel Legends Human Torch fire base. All of the flame tips were sliced off and repositioned upside down to simulate the icicle effect.
Though Iceman is really too tall to fit on my shelves, he stands fine without his sled and has quickly become one of my favorite customs.
Created Summer 2003