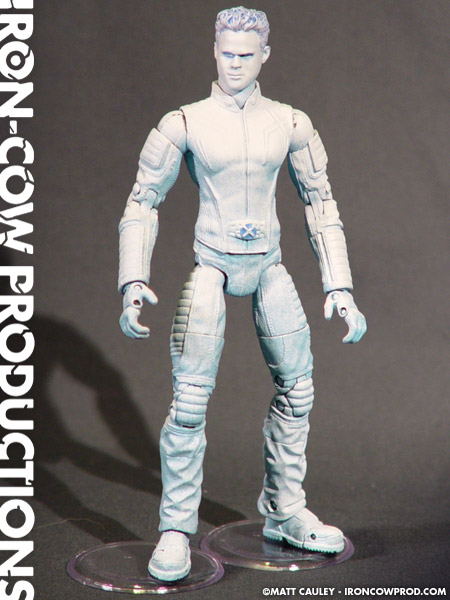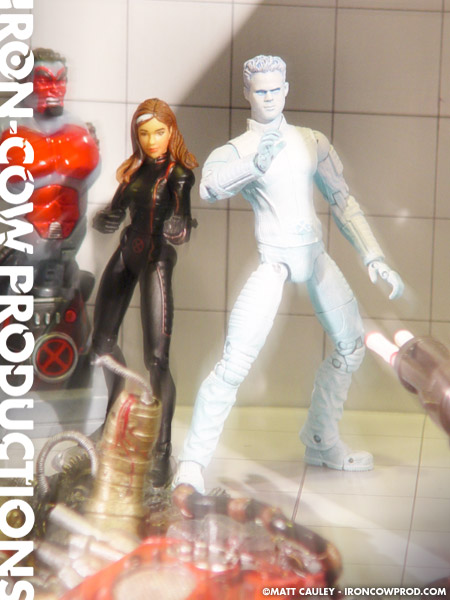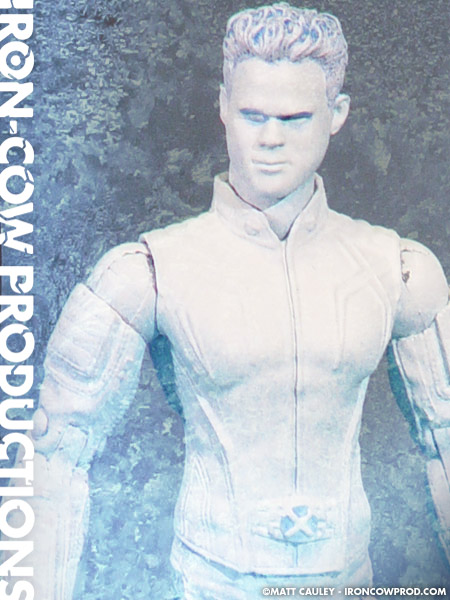 As simple as this repaint was, Iceman actually underwent several paint jobs until I finally settled on this version.
Initially Iceman retained the black leather attire. The only difference was I added 'frosting' to the cuff and neck areas and painted his head as you see it here. I also tried a version with his head cast in clear plastic, but ultimately I decided it looked a little bland.
Here now is Iceman in all his frozen glory. It might not be so exciting on his own, but he does add some variety when mixed in with the other Movie X-Men.
Created Summer 2003