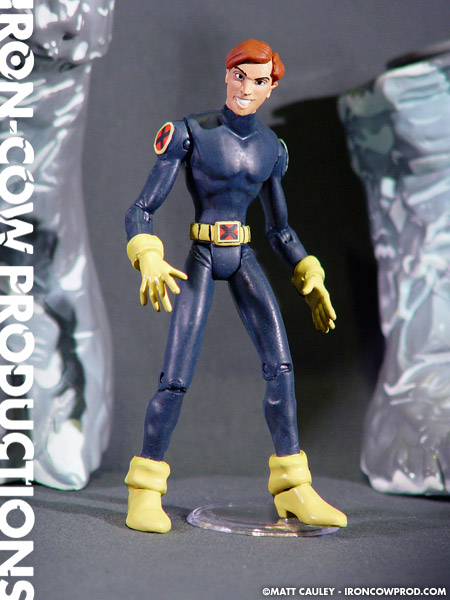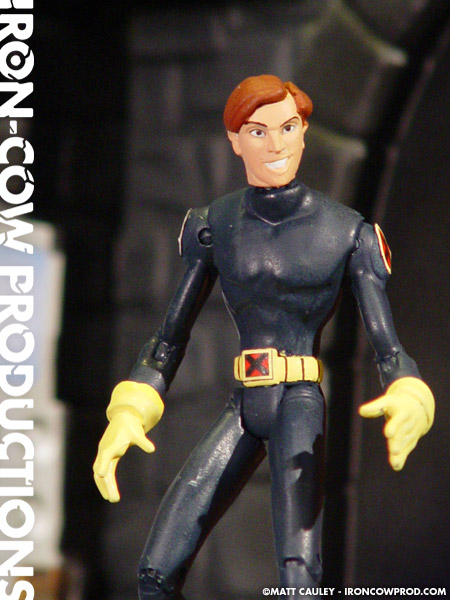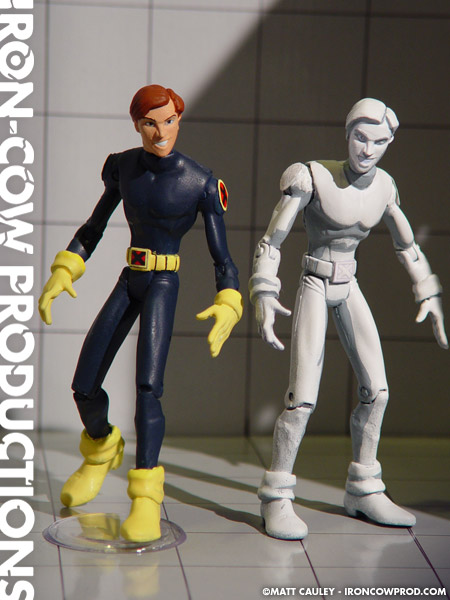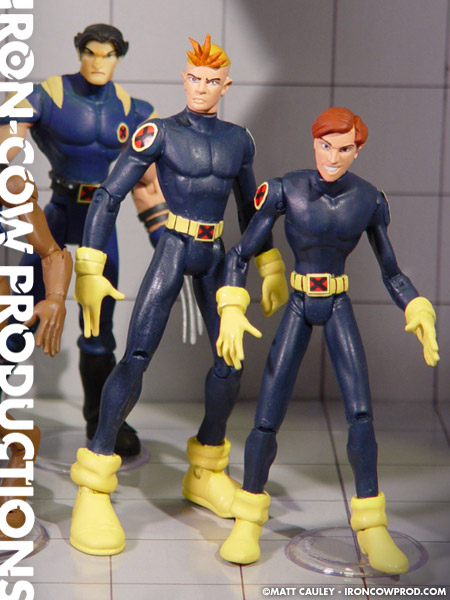 What's different about this Iceman versus the "iced-up version"? As it turns out, only paint, really. In hindsight, I probably should have opted for a different base, since Bobby seems a bit too hunched over for my tastes. I feel it works when he's in his ice-form, but having him "powered down" it strikes me as looking a bit off.
Unfortunately I didn't realize how hunched he still looked until I painted him. Oh well. In a group setting he works fine, I suppose.
As with his frozen counterpart, Bobby's belt buckle and shoulder emblems are digital printouts applied with gel medium.
Created Summer 2003