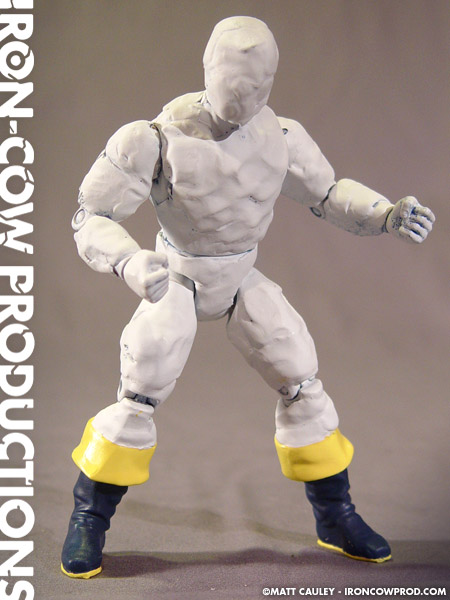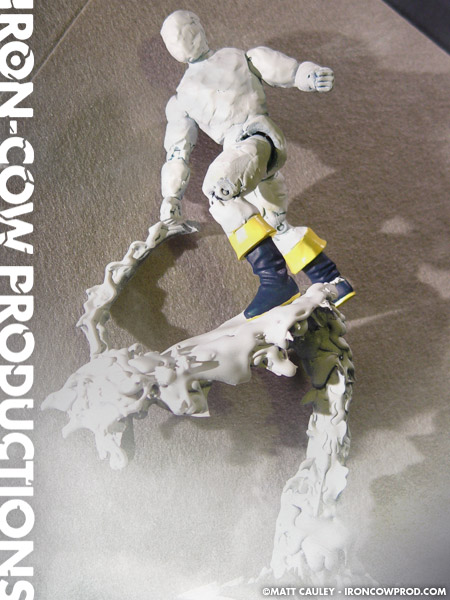 Iceman, the big frosty snowman. I'm honestly not sure which wrestler I used as a base, but it was someone unmemorable. I found the base in my box of spare parts and figured he'd be useless for anyone else. So, after using a ton of epoxy putty, here we are!
The whole sculpt took maybe 20 minutes, far faster than I expected it to. He even still has the majority of his original articulation (head, ball and socket shoulders, elbows, wrists, waist, hips, knees). The only thing that is not an original sculpt are the boots. Those came from the Avengers Animated Captain America.
On his own, Iceman isn't all that dramatic, but he certainly balances out the rest of the X-Men nicely.
Created Spring 2002