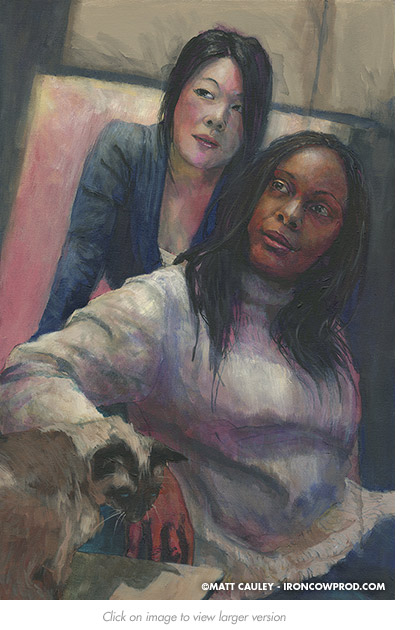 Helen and Caren were two coworkers of mine. I believe this was my first attempt at the "Double Portrait." At the time, something wasn't quite working for me with the piece. I liked the progress, but it didn't feel finished.
The painting sat in storage for the better part of a decade. Looking at it recently, the was a lot more that I liked than not, and so I decided to revisit the piece. I reworked the background, gave it an overall polish, and added the cat in the foreground. The addition of the cat helped balance everything out for me, and it gives the environment a little more ambiguity.
Helen | Caren
Acrylic on canvas,
20 x 30 inches,
Painted 2008 (Completed 2016) by Matt Cauley.