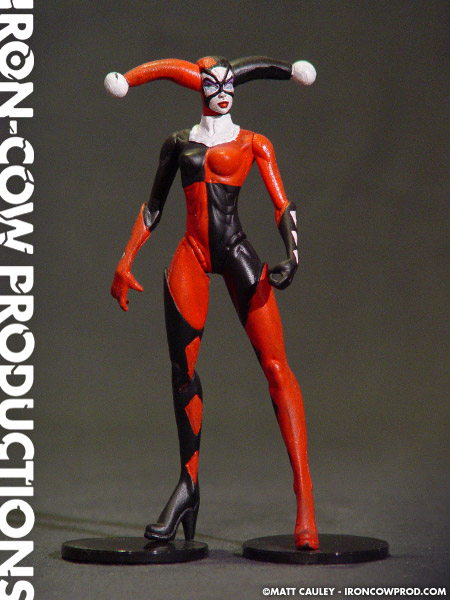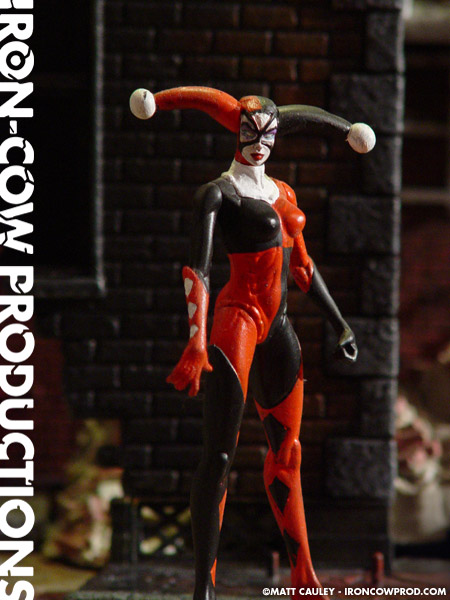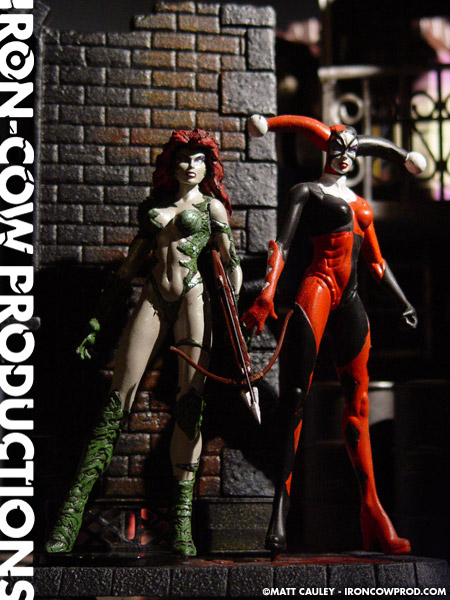 Harley Quinn was one of my first "Angst" customs. This was actually made long before they decided to incorporate Harley into the mainstream Batman mythos. I just happened to like the character, and decided to give her the comic book treatment. That was my reasoning for maintaining the long Catwoman boots. I felt that they actually worked well for the character even if they didn't reflect her Animated counterpart.
Anyway, she was a fun repaint. The base figure is the LOTDK Catwoman figure whose sculpt seems better suited for a Harley figure anyway. All of those diamond patterns look great once painted. The head tassels were created using Super Sculpy.
Harley hasn't ages as well as some of my other customs, but I'm still proud of this early work.
Created Fall 1998