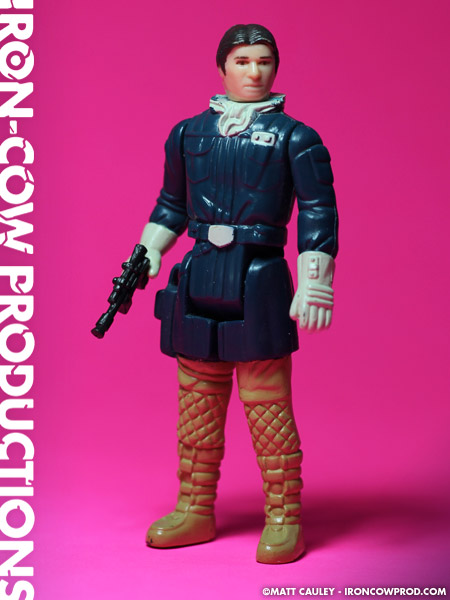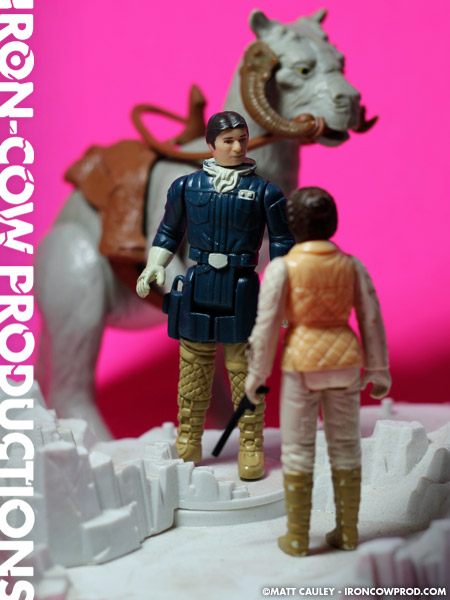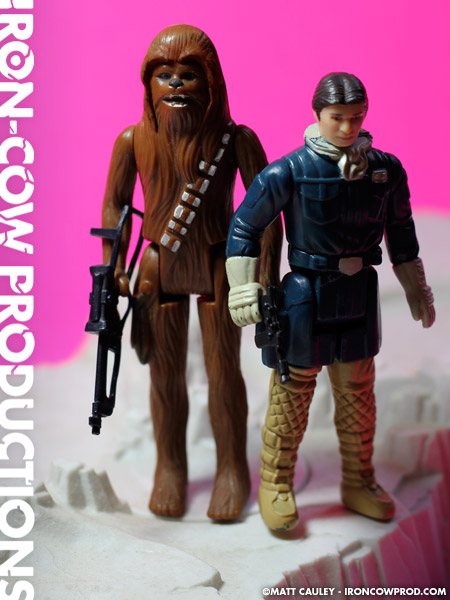 I have to thank Joshua Izzo for this one. I had seen a handful of Han Solo customs featuring his Hoth outfit without the hood, but it wasn't until I saw Josh's that I truly wanted my own.
This recipe is as simple as could be: soak the parts using near-boiling water to loosen up the plastic. I then popped off the original head, and I had to use a Dremel to remove the original neck pike that was on the base figure. That took only a moment of work, and I then inserted a new head from a Bespin Han Solo.
I usually don't get drawn into "unmasked" variants on a figure, but since I had a hooded Han on display with riding a Tauntaun, I could easily justify having an unhooded Han figure hanging around with the rest of his buddies in the the Rebel hanger.
Created Fall 2013