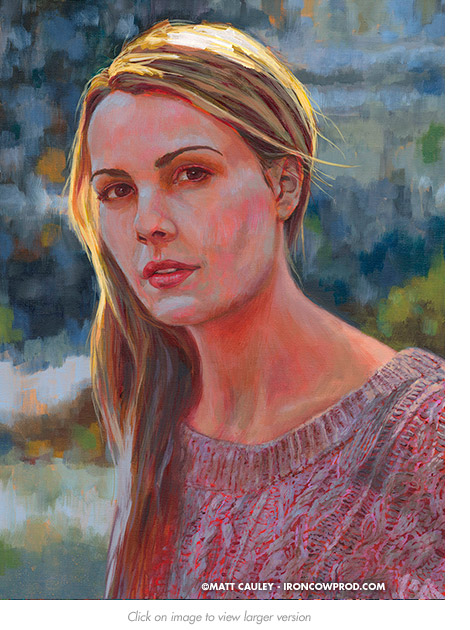 Early in 2016, I met with representatives from a portrait gallery in New York. We had a full portfolio review, and the response was promising. One of the suggestions they made was to try a less-experimental, more traditional 3/4 view portrait.
With that in mind, I reached out to Hallie, who is an absolute delight to work with. Between the light on the hair, the knitting of the sweater, and the park environment, I enjoyed every moment working on this painting. Even though it was intended to be a "standard" portrait, I feel it's still very much an exciting and engaging piece.
Thanks again to Hallie for the assist!
Hallie
Acrylic on canvas,
18 x 24 inches,
Painted 2016 by Matt Cauley.