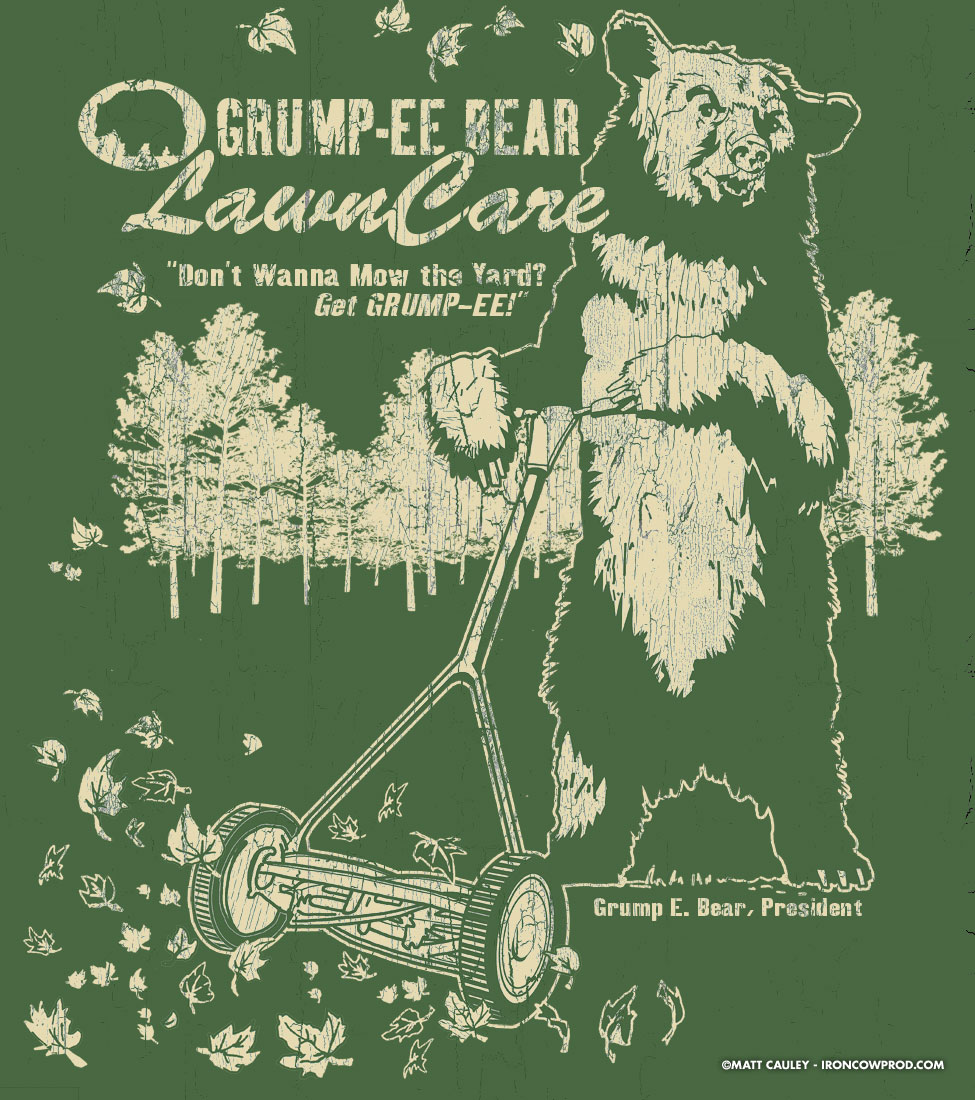 This piece was created for the fall line of GREENDOG children's shirts, sold exclusively at MACY's.
The assignment was to create a winter garment, based around a woodland animal in some sort of occupation.
With that in mind, I felt that a bear somehow worked great with a lawn care service.
Grump-EE Bear Lawn Care
T-Shirt Design
Ink with Digital Coloring
11 x 14 inches
Created 2007 by Matt 'Iron-Cow' Cauley