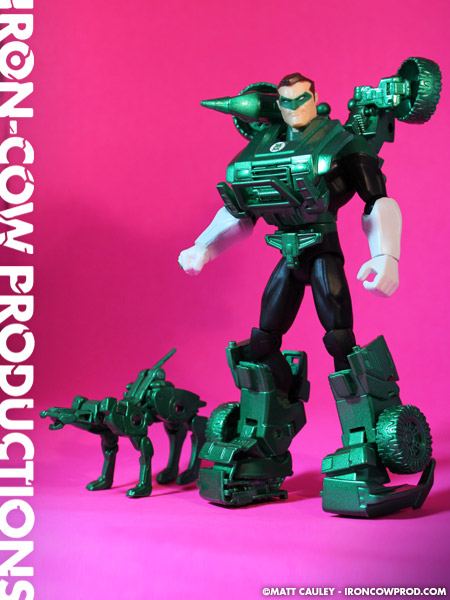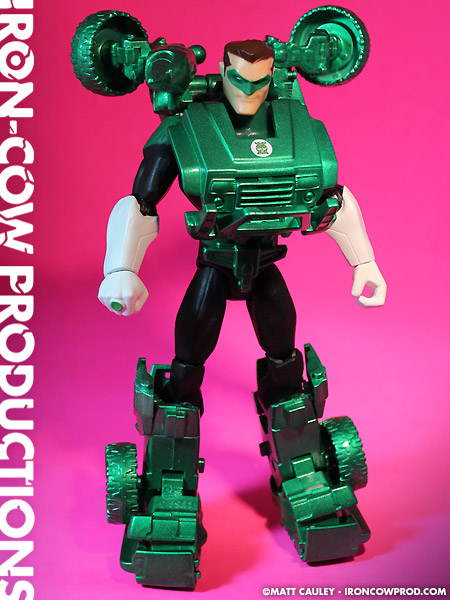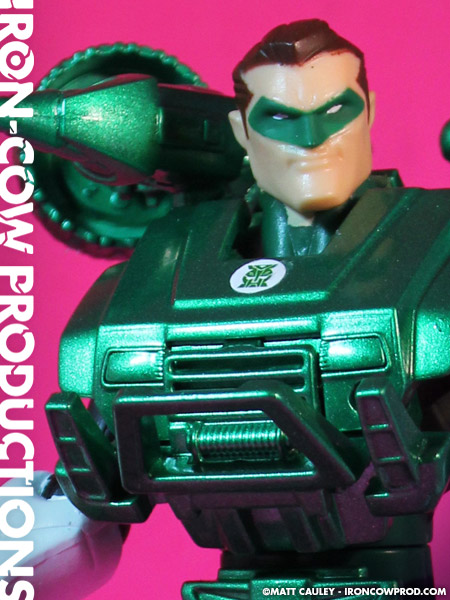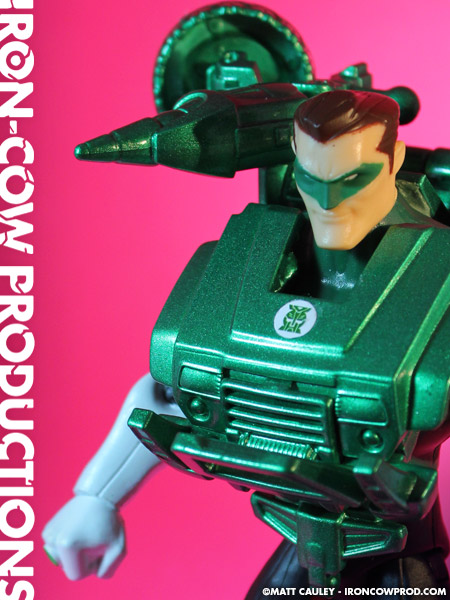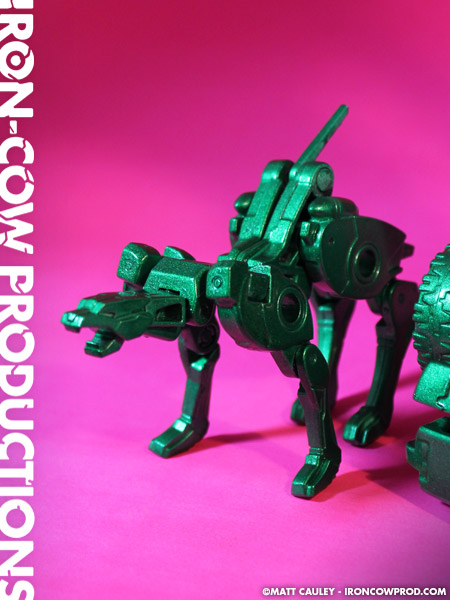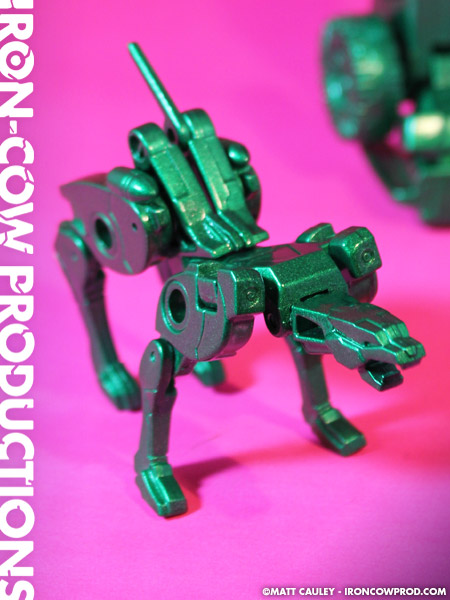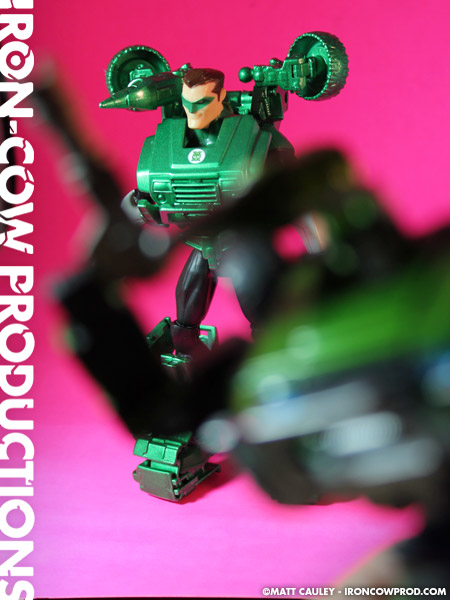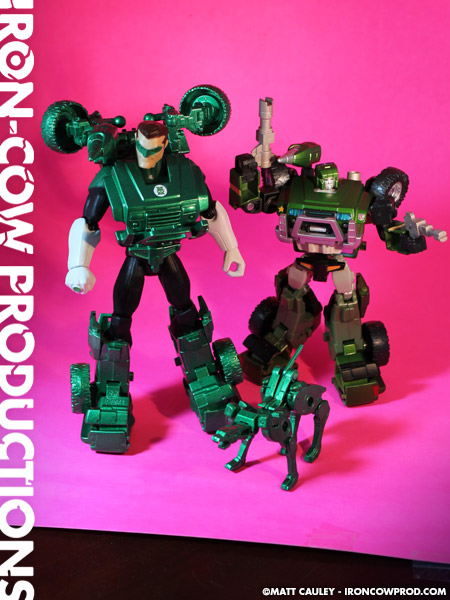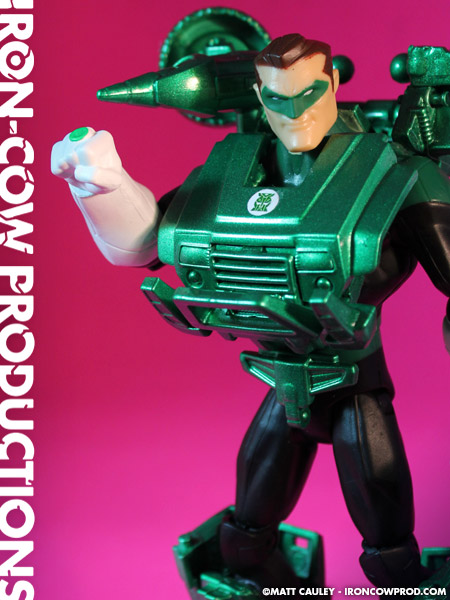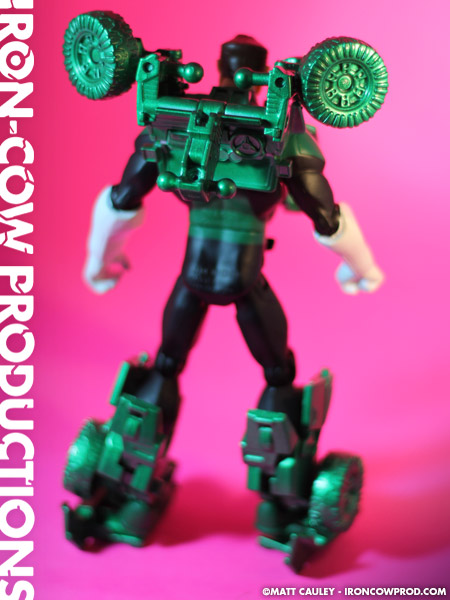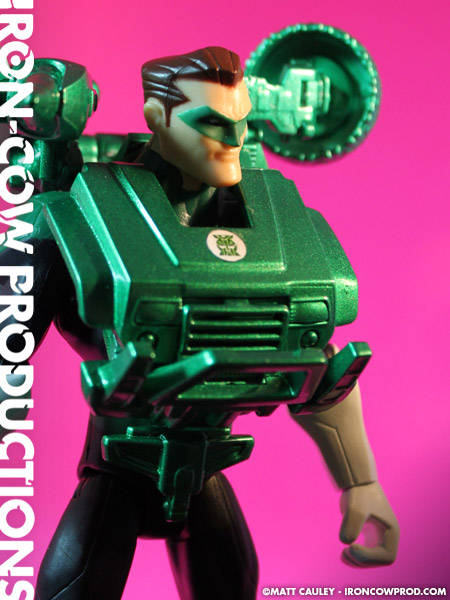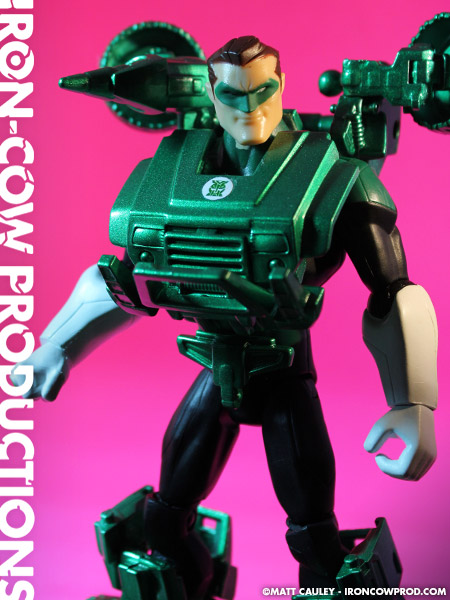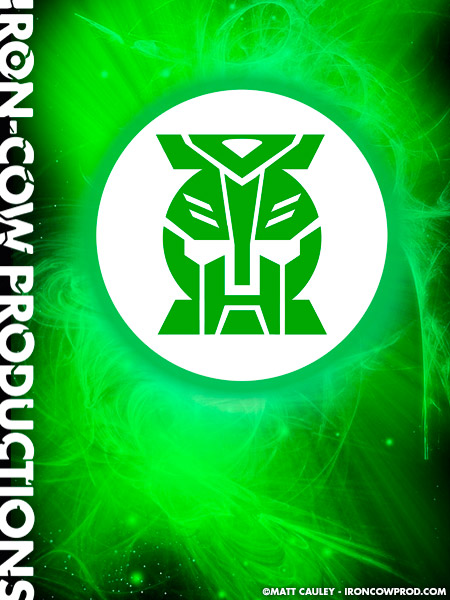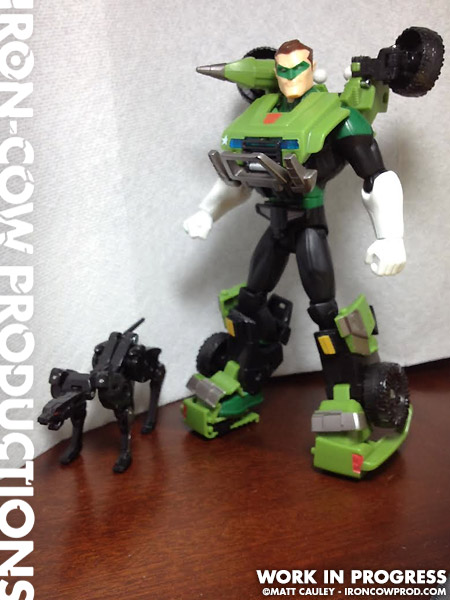 Across the vast reaches of space there is a shining metal, technological world; a planet of towering future cities without end and vast metallic plains, spiraling metal mountains and bottomless neon-lit chasms. Cybertron!

On Cybertron, the Autobots are on the verge of extinction. Eons of war with the Decepticons, their bitter enemies, have drained the planet's once plentiful resources. To make matters worse, the Decepticons have a new ally: the Sinestro Corps! Could their combined strength spell doom for the Autobots?

Then, in their darkest hour, the Autobots find a glimmer of hope: the emerald adventurer known as the Green Lantern swoops into battle to help aid the Autobots! There are losses on both sides, and neither can gain a foothold over the other.

Green Lantern's power ring is nearly drained from continuous battle against the Decepticons. With the assistance of Autobot technology, he is able to recharge his power ring one more time, using its energy to create a battlesuit inspired by his new allies.

Together with the Autobots, Green Lantern leads a final assault in an attempt to put a final end to the Decepticons…
The Green Lantern in Autobot Armor project was a Secret Santa Surprise for my good friend Jeremy Sung. Jeremy has been there for me over the years more times than I can remember, and I wanted to pay tribute to that friendship. Jeremy has a love for the Hal Jordan Green Lantern, while I have been a life-long fan of the Autobot Hound. I decided that between the sci-fi basis of both characters as well as the unifying green color scheme, I could have fun melding the two concepts into one.
The Green Lantern base figure is from the DC Total Heroes line. The armor elements are taken from a Transformers Universe Hound with Ravage set. I disassembled the Hound into its core elements and trimmed away here and there to ensure a snug fit over the Hal Jordan base figure. Once satisfied with the result, I painted the armor elements using Tamiya Metallic Spray paint. This helped give the illusion that the armor elements as well as Ravage were all constructs of Hal's Power Ring. Finally, I created an Autobot / Green Lantern hybrid emblem to be applied onto the chest armor.
I had an absolute blast working on this project, and I know that it will be cherished in its new home.
Happy holidays, Jeremy!
Created Winter 2014