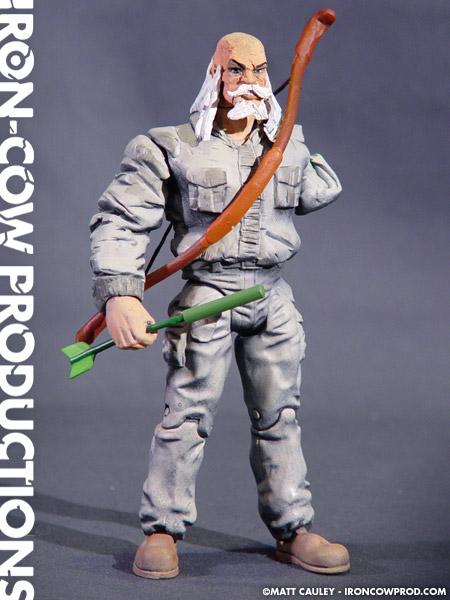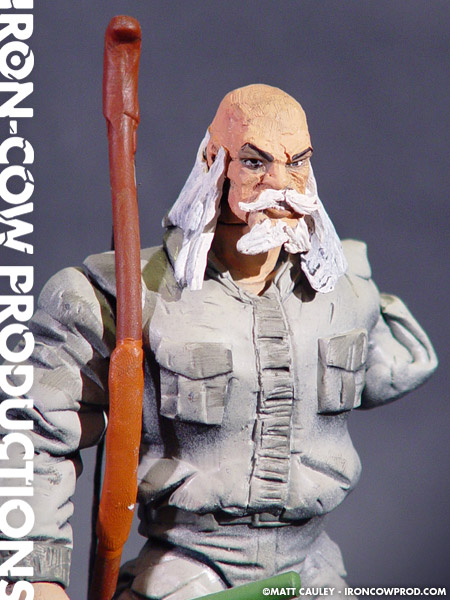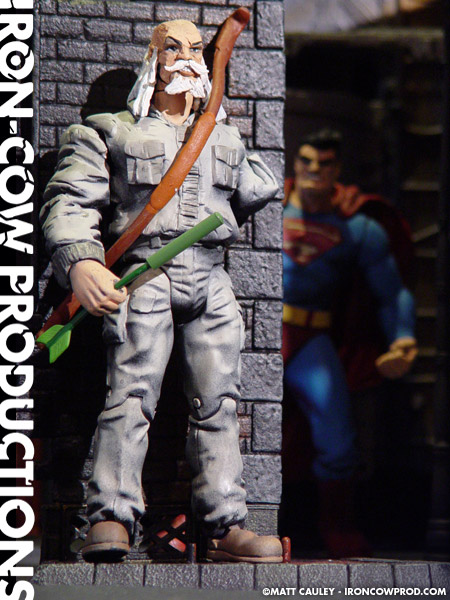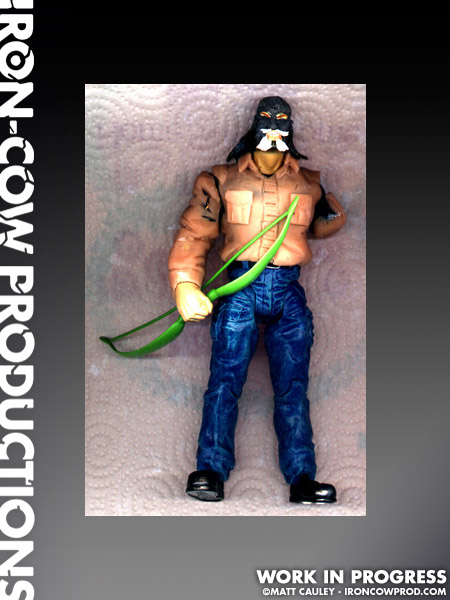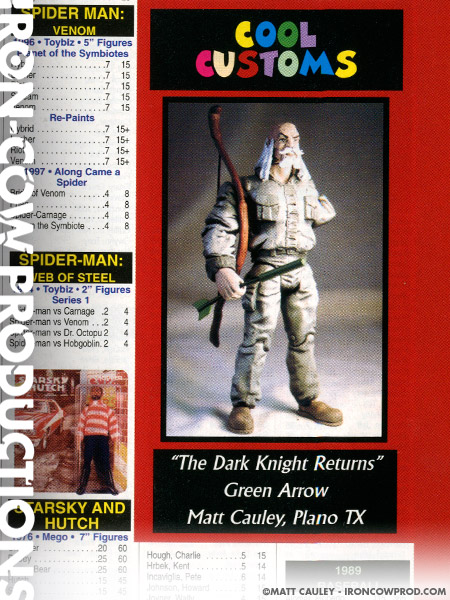 A few years back, Iron-Cow Prod ran a survey to see which characters you might want to see made into a custom. The Frank Miller Green Arrow is a result of this. Thanks a million to TurboMan86 for the suggestion!
Ollie Queen uses a generic wrestling figure for a base, although his upper torso is mostly an original sculpt. All of the surface details were created with Super Sculpy. The head is a casting from a Sin City Marv figure. The hair was sanded down and rebuilt using scraps shaved off a spare figure.
Toss in a custom made bow and arrow and Ollie is ready to take on the establishment at a moment's notice.
Created Spring 2000
Featured in Lee's Action Figure and Toy Review, Issue #85