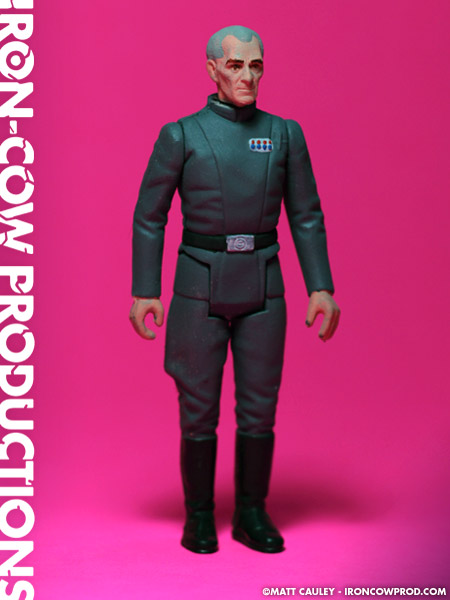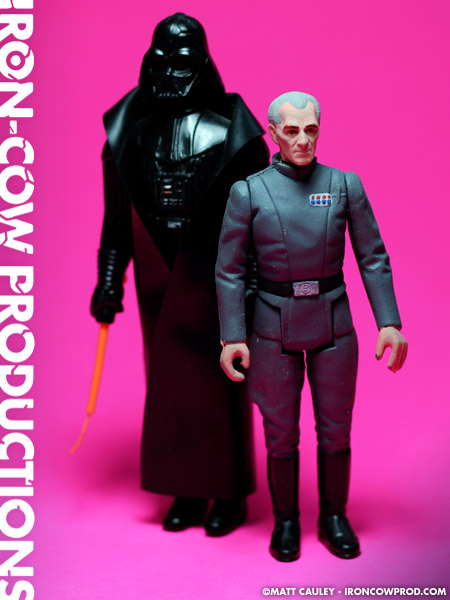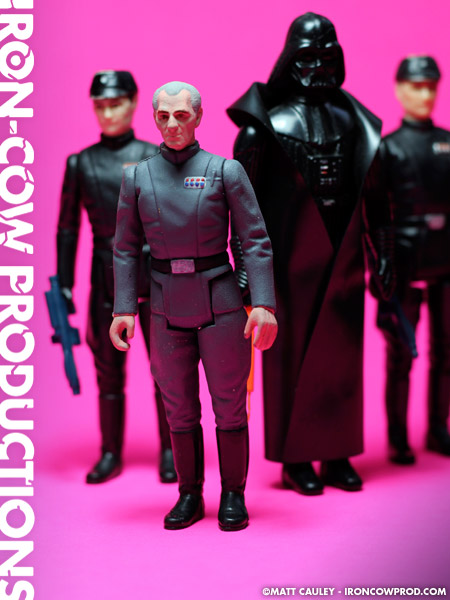 "If you're right, he must not be allowed to escape."
Given Tarkin's importance in the original film, I'm still confused why Kenner never released a figure of him. I remember my older brother mentioning that to me back in the early 1980's, and it was a concept that stuck with me to today.
Similar to my Admiral Piett piece, this project was pretty straightforward. I began by taking a vintage Star Wars Imperial Commander figure. I placed the figure in a cup filled with near-boiling water. This softened up the plastic enough for me to pop off the original head and replace it with one from a modern-era Tarkin figure. The figure was then repainted to match the appropriate colors.
I think I may have left off a detail or two off the uniform, but I wasn't wanting to get TOO specific with the sculpt. On the shelf, he blends in great with the rest of his vintage action figure buddies.
Created Fall 2013