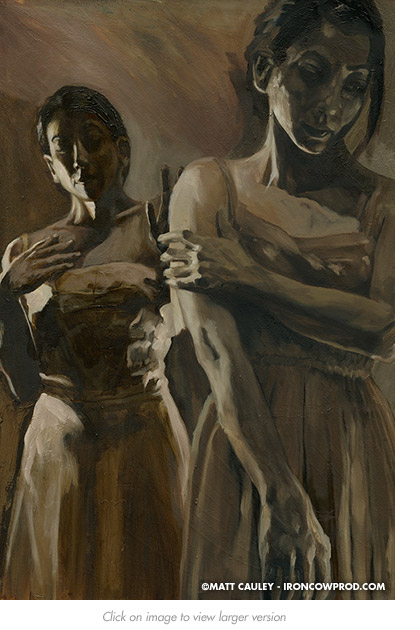 Earlier in 2016, I had the opportunity to revisit older, unfinished works. "Gone" is an example of my earlier explorations of using the same model in multiple settings. The viewer is tasked with deciding if it's the same person, a twin, sisters, a memory or projection, or something else…
The Multiple concept is something I continued to explore in more recent works, including new paintings currently in the works.
Gone
Oil on canvas,
20 x 30 inches,
Painted 2012 (Completed 2016) by Matt Cauley.