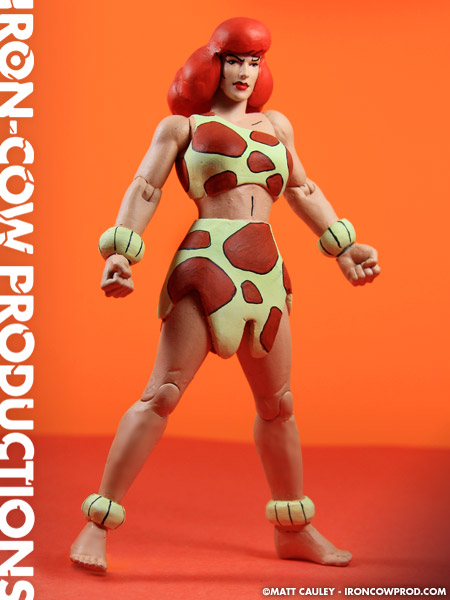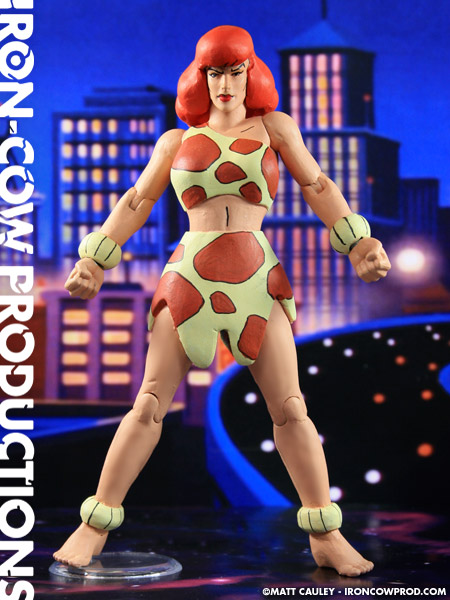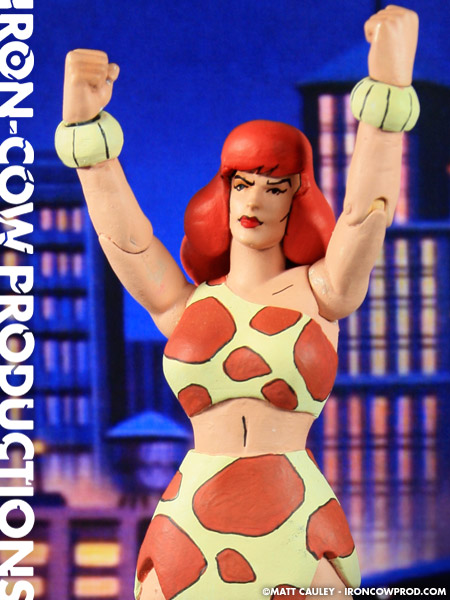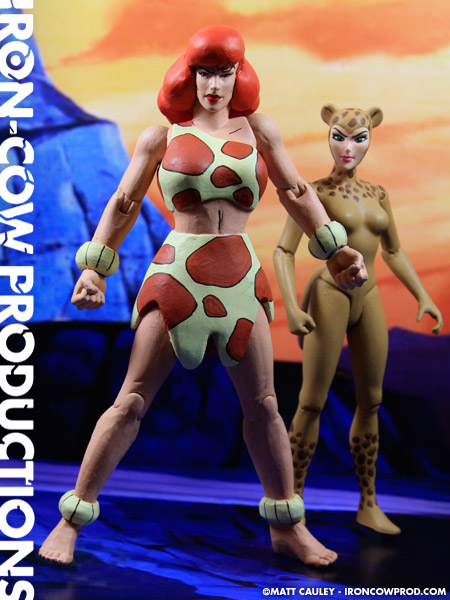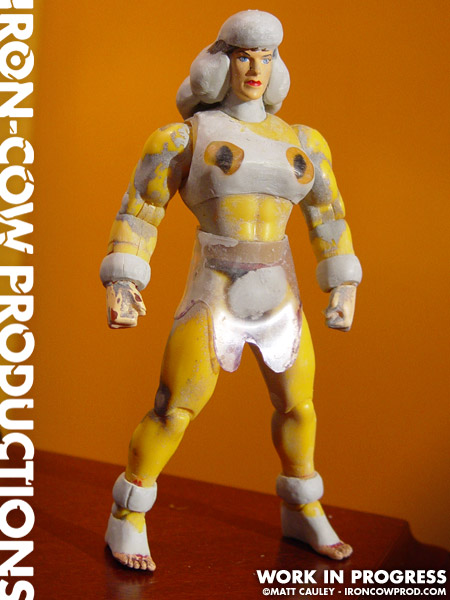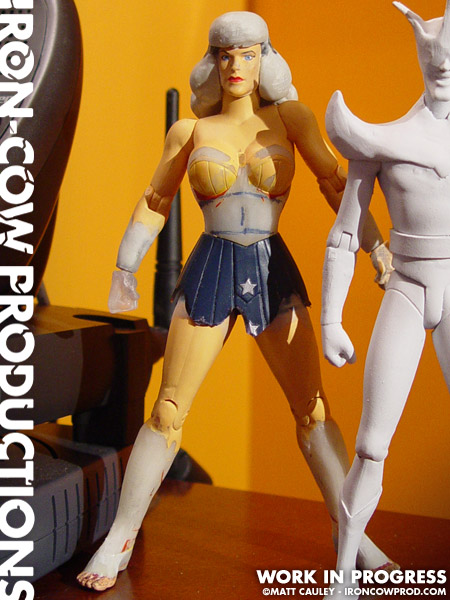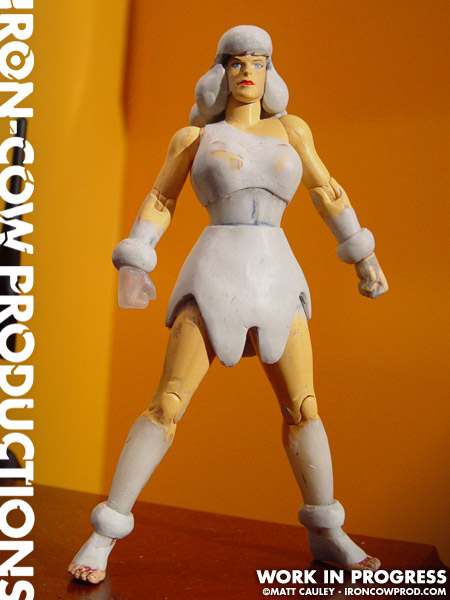 Okay, this project proved to be a lot more difficult than I expected. I had hoped to rework a Birdman animated figure into Giganta. Gender-bending aside, it just proved to be too far off-model.
At the last minute, inspiration struck, and I reworked a New Frontier Wonder Woman figure into the villainous giant. This worked out pretty well, as she now towers over her fellow teammates. The head is a reworked DC Direct Black Canary spare head, with the hair created out of Magic Sculpt. Magic Sculpt was used to create most of the other details as well. The feet were spliced in from a Kingdom Come Flash figure, and while they aren't quite the best fit, they're close enough until something better comes along.
Overall, this figure is a bit rough, but she's done, and I might revisit this project again at some point.
Created Spring 2009
Featured in CustomCon 22