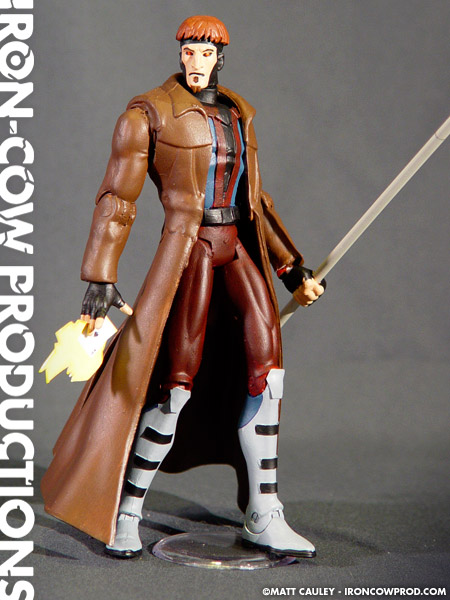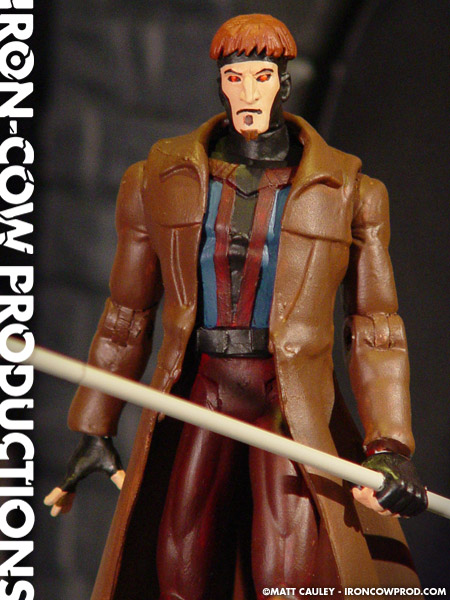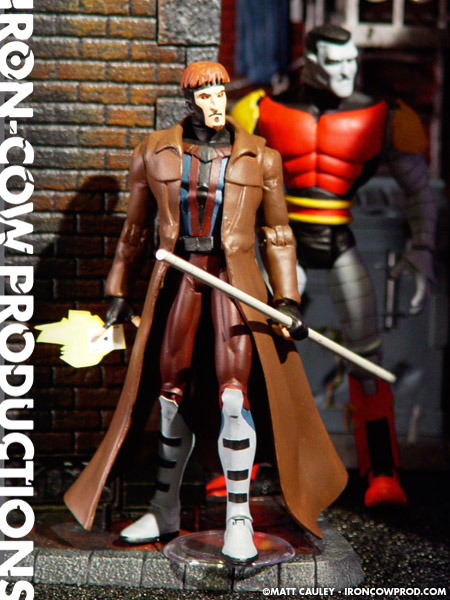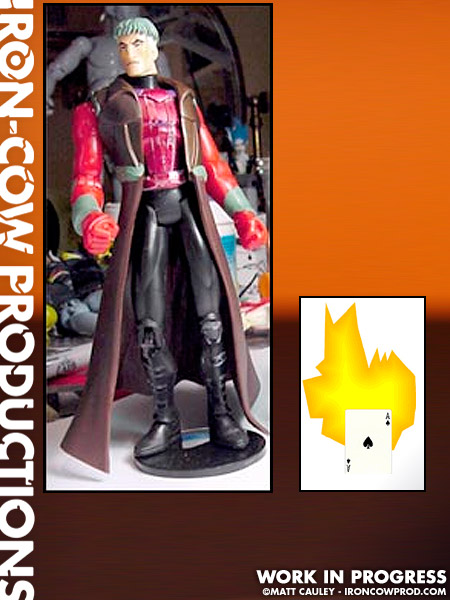 Gambit, the ever lovin' ragin' Cajun, uses an X-Men Evolution Magneto as a starting off point. Luckily, Magneto had few details to remove. The lines of Gambit's shirt are created using clear vinyl. The jacket actually began as the vest off of an X-Evo Logan figure. The lower portion of the coat was taken from some unknown wrestling figure. I think. Don't quote me on that. It was the perfect shape, though, and had a surface texture that matched the vest, allowing for a smooth transition from one part to another.
The arms actually come from an Astro City Samaritan figure. These had to be sliced off from the original figure, but after adding some styrene support posts they could be attached to the Magneto bases. I also added articulation at the wrists so they now rotate there as well. That is still Magneto's head on top, but I reworked it adding hair made from Kneadatite.
As a finishing touch, Gambit's card has created digitally and then printed to a heavy cardstock. You simply have to trim it to the proper shape and it will slide in perfectly between his fingers.
Created Summer 2003