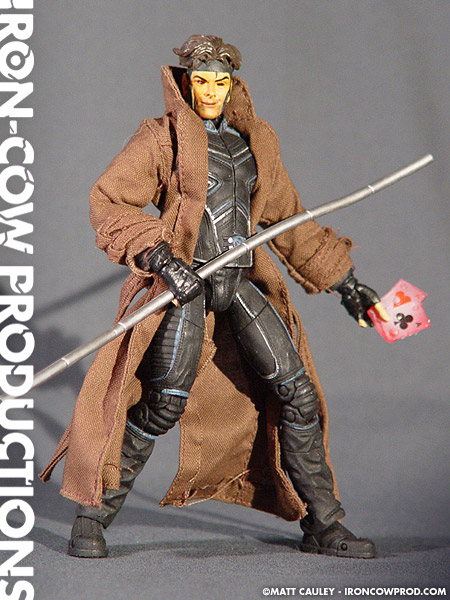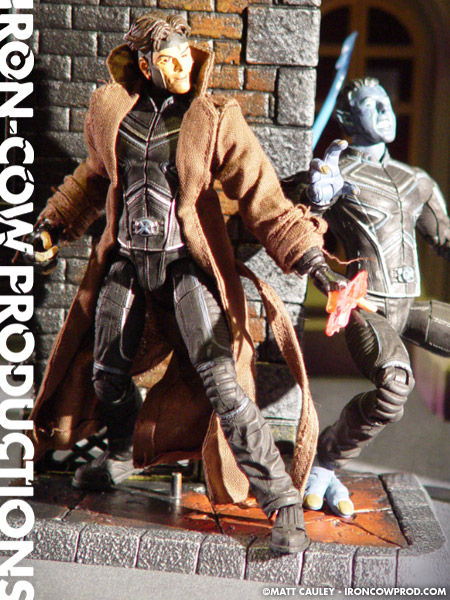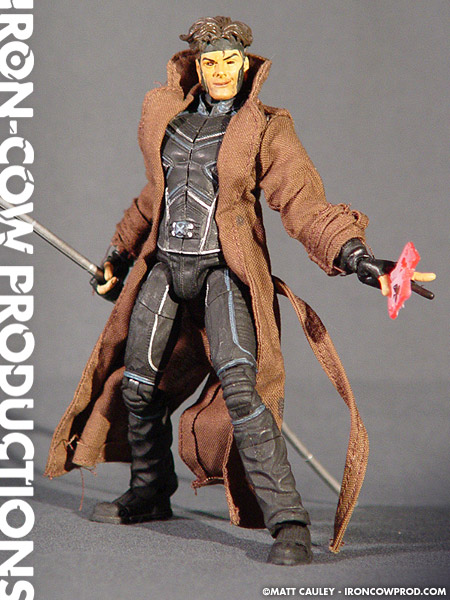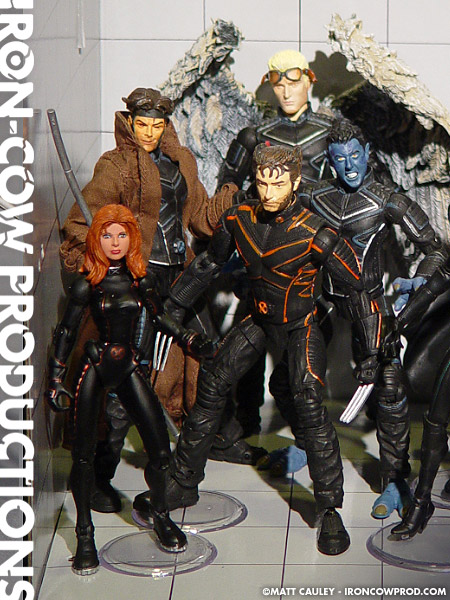 Gambit was inspired by the fantastic custom over at Dye's site. When he originally unveiled his Gambit, he had an alternate head on him. I fell in love with the recipe, but opted to wait until the Marvel Legends Gambit was released.
Wouldn't you know it, but Dye had the same thought and beat me to the punch. Oh well. He deserves full credit for this recipe. He did a fantastic job. My only noteworthy contribution to this recipe was selectively super-gluing the cloak in certain areas to allow for a much nicer fit.
To view Dye's original Gambit custom, click HERE.
Created Summer 2003