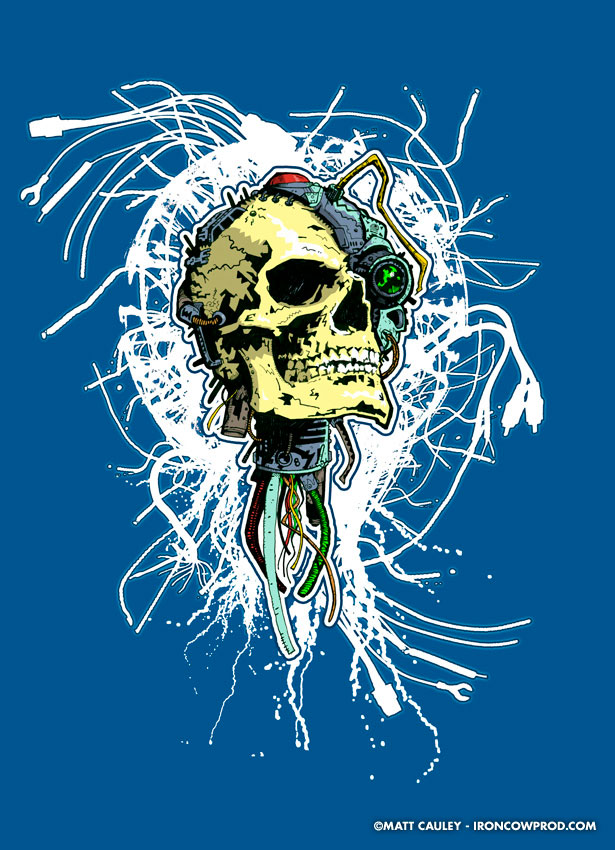 This piece was created for the fall line of GREENDOG children's shirts, sold exclusively at MACY's.
The assignment was to create a cyborg skull, done in a cool comic book style that kids would like. I assumed they meant the young teen crowd…
While the initial response was extremely positive, the prospective buyers felt it was a bit too intense for the younger kids. Can't say I blame them, really, although I would personally LOVE this type of shirt if I were an 8 year old.
FutureSkull
T-Shirt Design
Ink with Digital Coloring
11 x 14 inches
Created 2007 by Matt 'Iron-Cow' Cauley