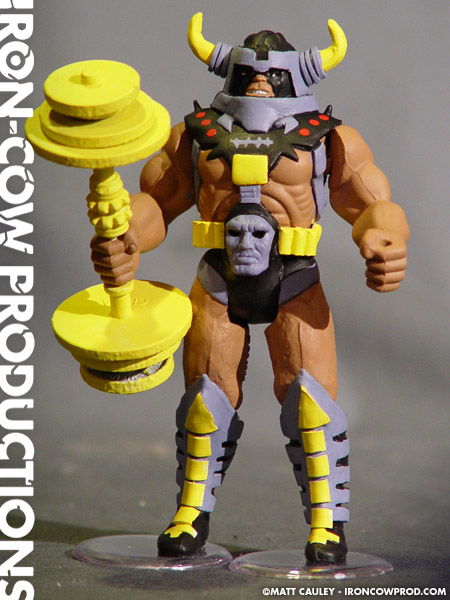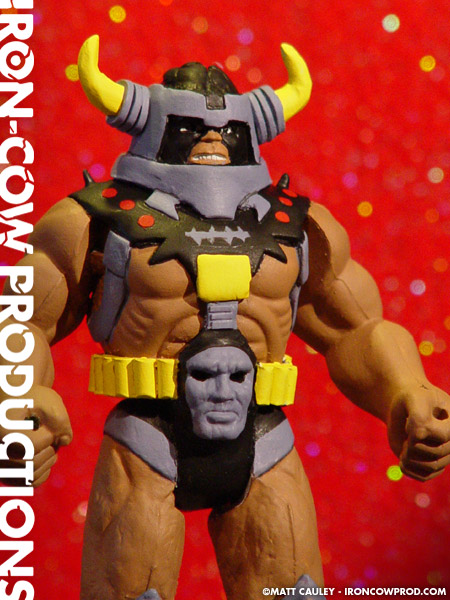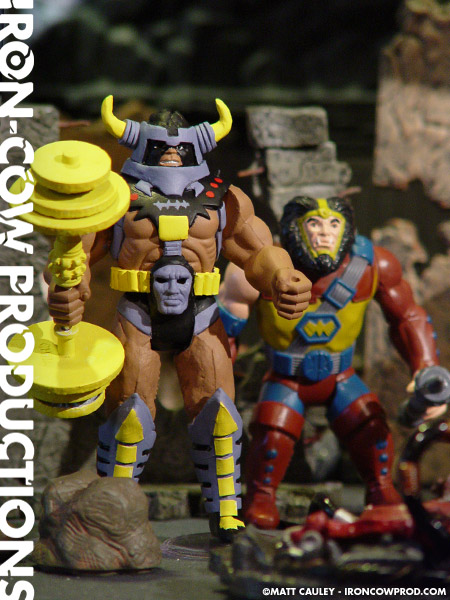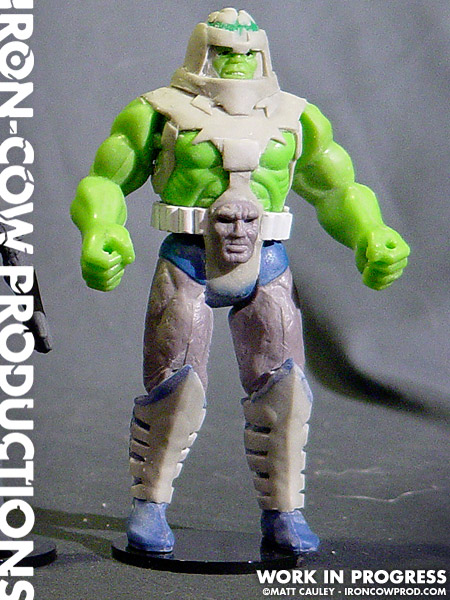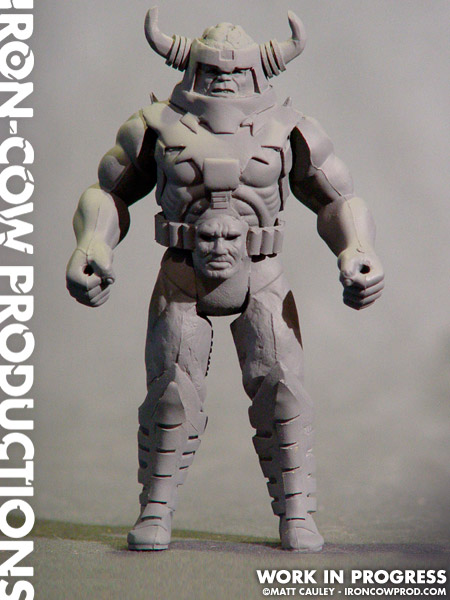 The following excerpt is taken from Toy Otter's Super Powers Find: Once again, Kenner makes us proud with a totally made up character for the line. The good thing is that he's kinda of neat looking, and has an unusual color scheme. The bad thing is that this dupe replaced better known characters like The Riddler, Two-Face, or even Metron. He apparently was going to be another minion of Darkseid; I guessed at that due to his having a big Darkseid face on his crotch. Clever, huh?
Even though the Executioner was created solely for the Super Powers line, I really really like his design. My friend and fellow customizer Pierre (aka Airmax) never ceases to amaze me with his ability to Frankenstein a figure to the point of being able to no longer recognize the source materials. In a way, he was the guy who inspired me to tackle this particular project. I wanted to push the boundaries and see if I could produce a truly unique figure.
To start off, I sliced apart a Toy Biz Hulk figure and added its torso to a Super Powers Darkseid figure. The boots were sanded and reshaped and then I began using Magic Sculpt to create the surface detailed. Plastic styrene is used to create the belt and as a crowning touch the face from the original Darkseid figure is added as…um, a belt buckle? I'm honestly not sure why he has Darkseid's on his belt.
Perhaps the best benefit of using the Toy Biz Hulk is that it allows the Executioner to perform his action features! Depending on how you pull the lever on his back, Executioner can crush his opponent or throw his barbell at his foes.
Created Summer 2004
Featured in BACK ISSUE! #30