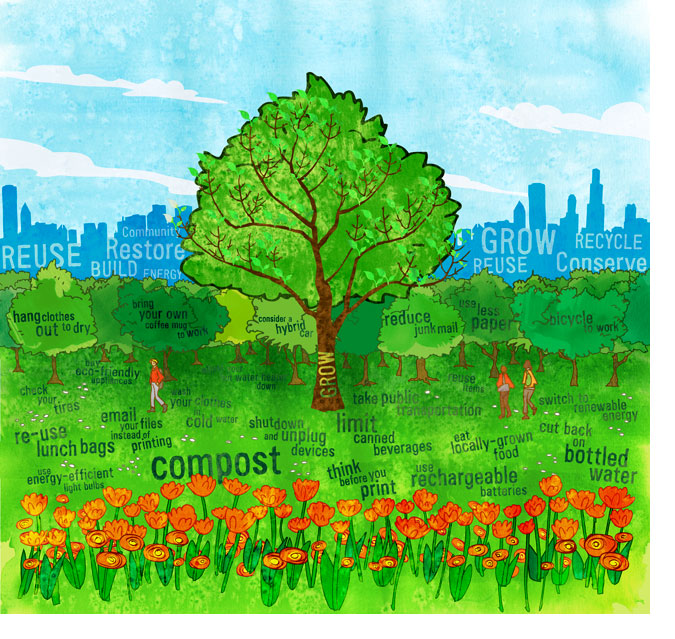 BRIEF: Design an eye-catching artwork that is both decorative and informative celebrating Earth Day.
DETAILS: This began initially as a design for a drinking tumbler. This artwork wasn't selected for the tumbler, but the powers that be felt it was strong enough to be expanded into a Lightwall installation. The Lightwall was to measure 24 inches high by about 24 feet long. The copy used throughout the installation was meant to convey methods for any individual to do their part to help conserve, without getting overly preachy.
Shown here for portfolio purposes only.


Due to the extreme length of the installation, the artwork is presented in small sections below: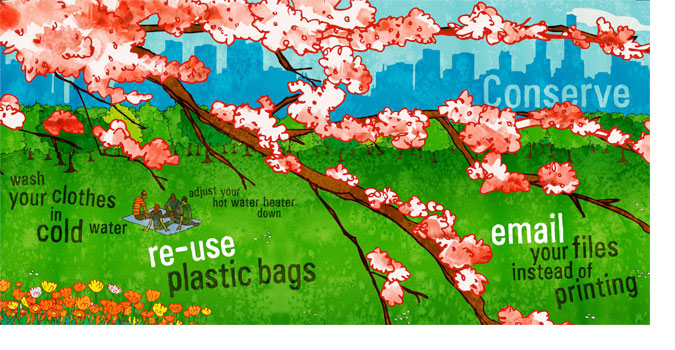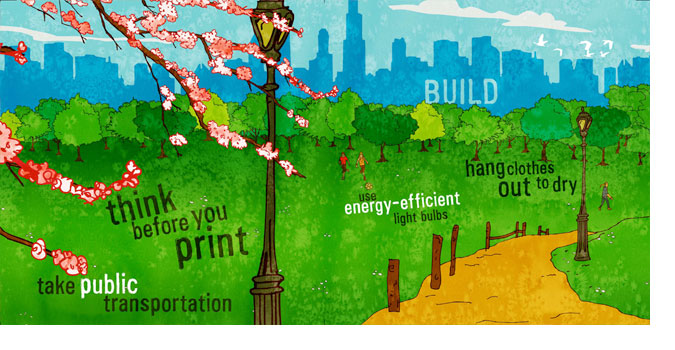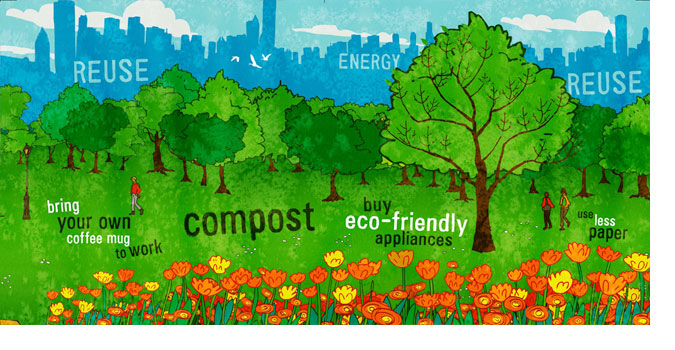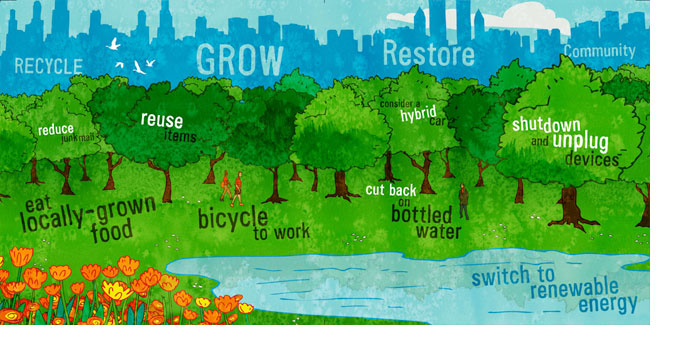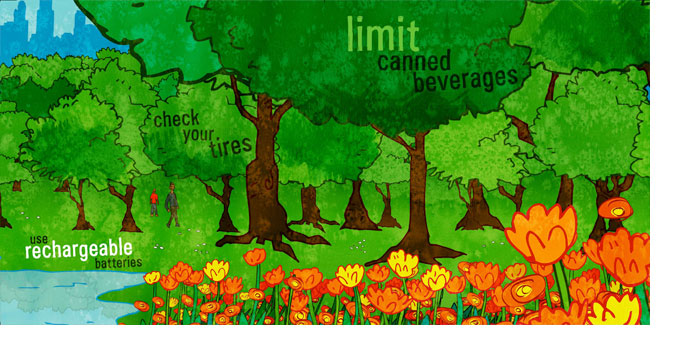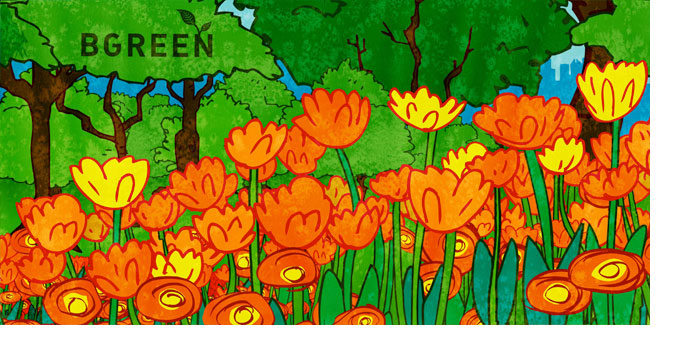 The complete Earth Day Lightwall design. Click on the image below for a better look.

Presented here are a collection of shots of the final installation. The lightwall runs down a tight hallway, so it is a bit tricky to get a decent shot, but in person it had a great presence to it.