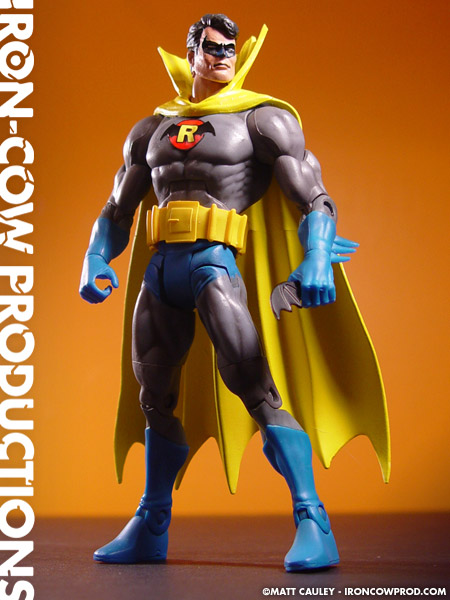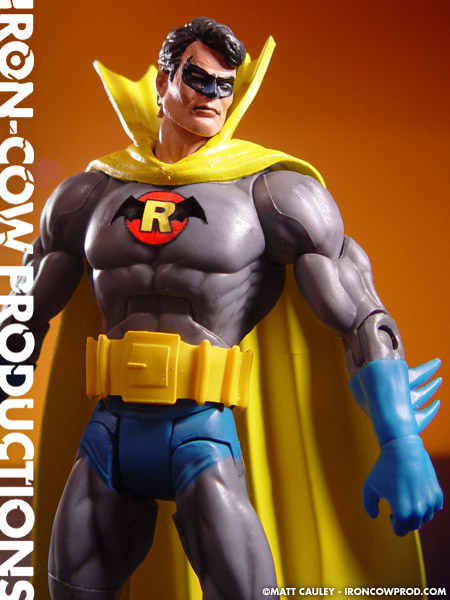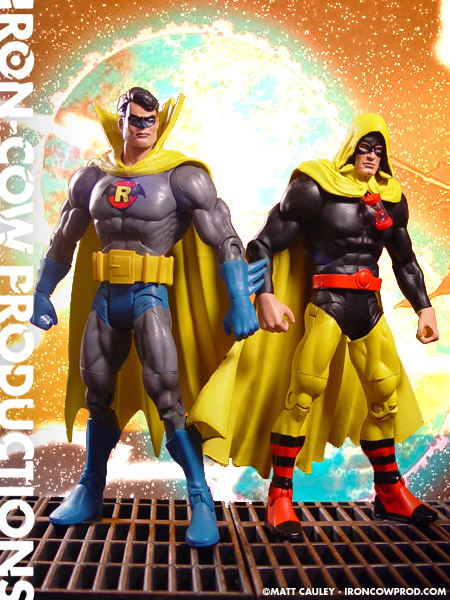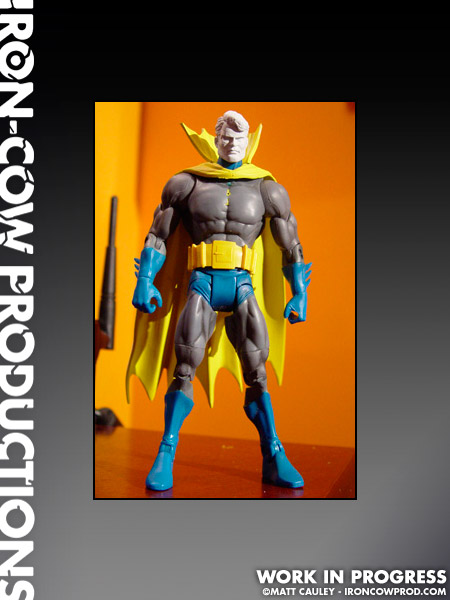 On Earth-2, Richard Grayson (the original Robin) eventually succeeded Batman as a member of the Justice Society. As an adult, the Earth-2 Robin continued the battle against crime, wearing an updated uniform until finally giving up his life during the final battle against the Anti-Monitor.
The Earth-2 Robin figure originally began as (surprise, surprise) a DCUC Batman. I removed the original Batman head and replaced it with one from a DC Direct "Rebirth" Hal Jordan Green Lantern. The belt is taken from a DC Direct Silver Age Batman figure while the collar is trimmed material from a spare Justice League Unlimited Batman cape. The mask and hair were sanded down and then reworked with Magic Sculpt. The rest is just a simple bit of paint!
Sure, the costume is outrageously goofy, but that's part of the appeal. And, while there's no chance of him being intimidating in person, it does let the Earth-2 Robin shine as a fun action figure on the toy shelf.
Created Summer 2008
Featured in Action Figure Insider's DCUC Custom Showcase