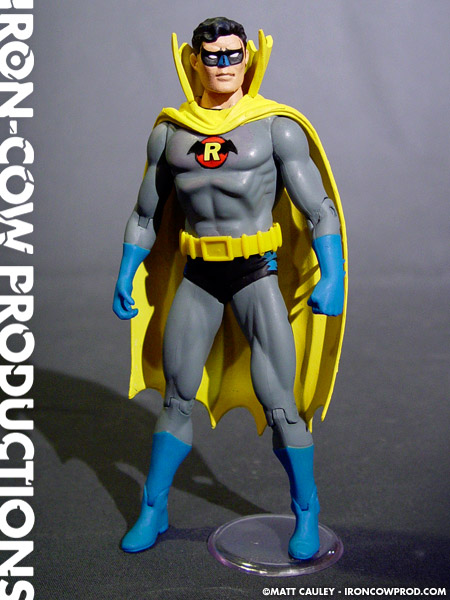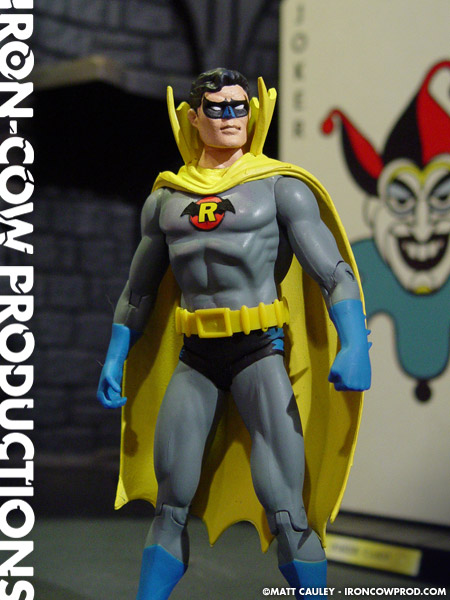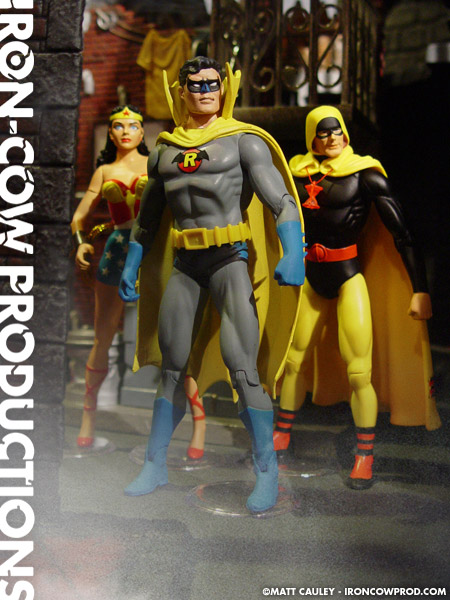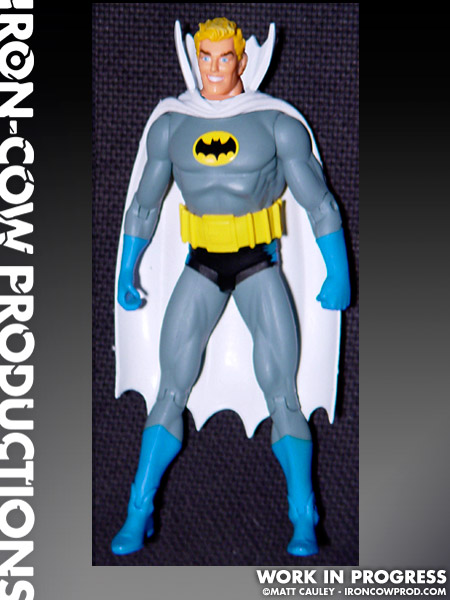 Thinking about it, I should probably blame The Gene Lantern for inspiring this custom. I had just wrapped up my DC Direct Robin Memorial custom and had mentioned to Gene that I had a leftover Silver Age Batman figure. I wasn't quite sure what to do with it and Gene decided that it would be the perfect base to make a First Appearance Earth-2 Robin custom.
At first I laughed and dismissed the idea. That costume is too goofy to make into a custom! And yet, Gene's enthusiasm was infectious! The next thing I know, I was working on one of the most popular Earth-2 characters.
Anyway, to make a long story short, the Earth-2 Robin is made from a DC Direct Silver Age Batman. The cape was repainted yellow and the belt replaced with a smaller version. The Earth-2 Robin's head is a reworked cast of a DC Direct Gil Kane Green Lantern.
For a custom, it's a fairly simple recipe. I have to hand it to Gene; the Earth-2 Robin definitely sticks out nicely on the shelf!
Created Summer 2004