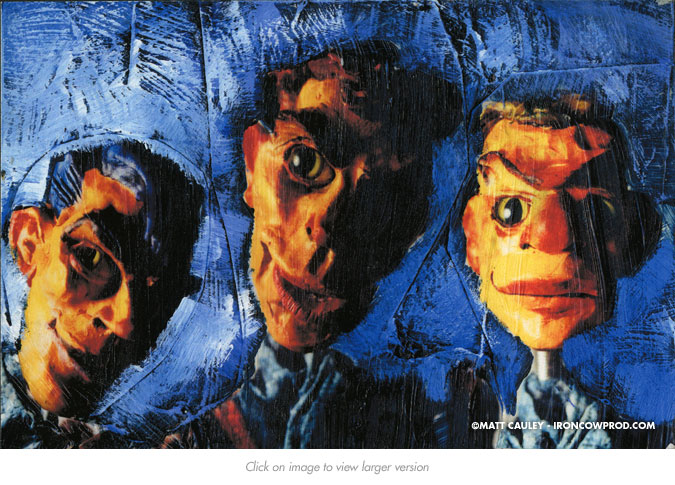 There was me, that is Alex, and my three droogs, that is Pete, Georgie, and Dim, and we sat in the Korova Milkbar trying to make up our rassoodocks what to do with the evening

– from Anthony Burgess' A Clockwork Orange
During my senior year at Parsons School of Design, I began work on creating an illustrated version of A Clockwork Orange. What began as a photographic experiment of a 3 foot marionette with sculpted interchangeable heads expanded into an ongoing series of miniature paintings. Presented here is a sampling of the work created.
With the description of the scene at the Korova Milkbar, Burgess satirizes many characteristics of teen culture, including the Droogs' fashion sense: uniformed in big-shouldered jackets, cravats, tights with crotch inserts, and boots.
Droogies
Mixed Media Acrylics on Masonite,
4 x 6 inches,
Painted 1996 by Matt 'Iron-Cow' Cauley