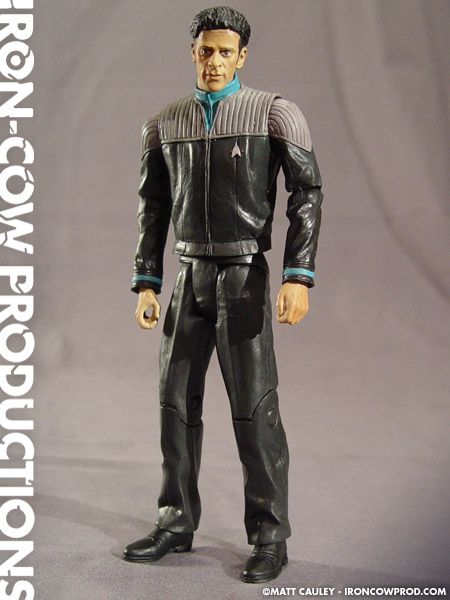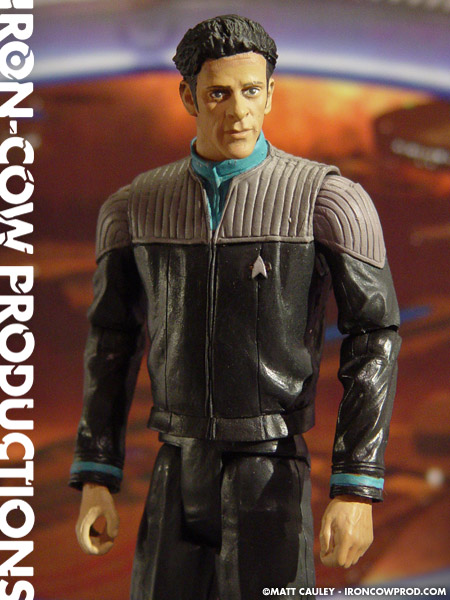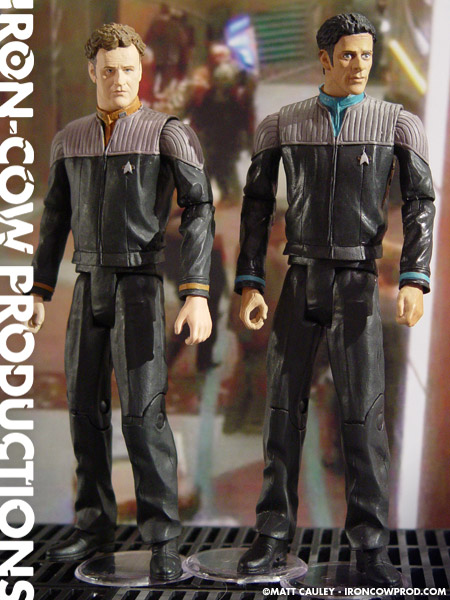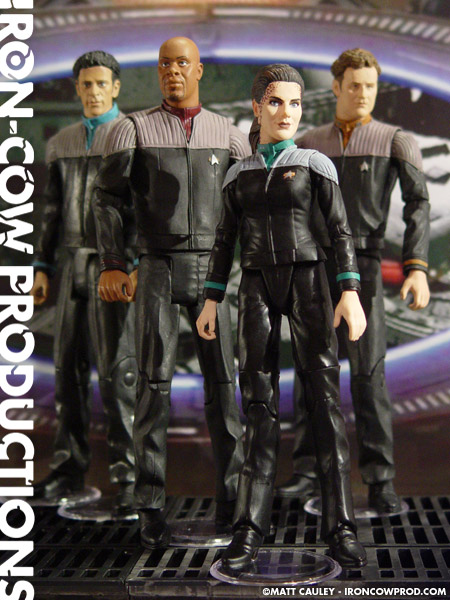 Rounding out my first three Deep Space Nine customs is Doctor Julian Bashir, as played by actor Alexander Siddig.
As with my Sisko and O'Brien customs, I began by heating up some water to near-boiling temperatures. I then dunked both a Star Trek DS9 "Trials and Tribble-ations" Bashir Figure along with a Star Trek Nemesis Data figure into the water. After 2-3 minutes, the plastic was soft enough that I could pop the heads and hands off each figure. I then simply popped the Bashir elements onto the Data body. I then sanded down the retro hair and resculpted a more modern 'do using Magic Sculpt. The color and cuffs were repainted to the appropriate blue, and custom pips were added along the color.
As it turns out, the Bashir figure was the most difficult of the three to customize, due to his hair. Still, it really didn't take all THAT much effort, and now I have a trio of DS9 figures for the shelf.
Created Fall 2005