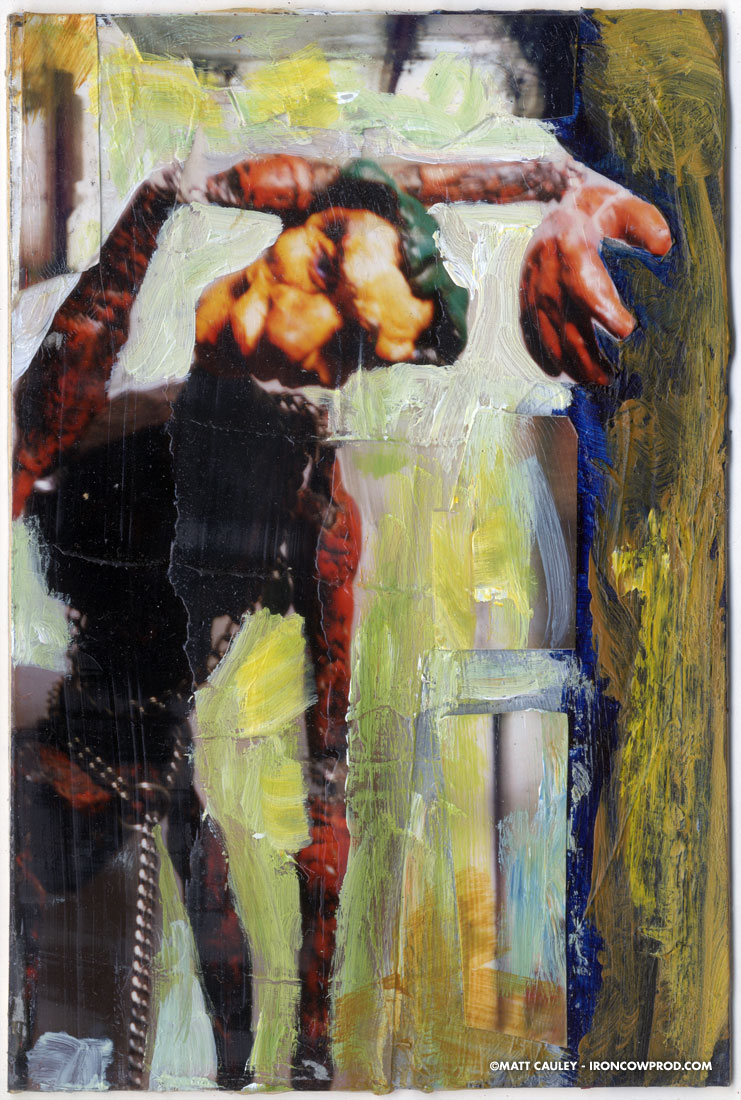 An idiotic and thoroughly gormless member of the gang, persistently condescended to by Alex, but respected to some extent by his droogs for his formidable fighting abilities, his weapon of choice being a length of bike chain. He later becomes a police officer, exacting his revenge on Alex for the abuse he once suffered under his command.

– from Wikipedia
During my senior year at Parsons School of Design, I began work on creating an illustrated version of A Clockwork Orange. What began as a photographic experiment of a 3 foot marionette with sculpted interchangeable heads expanded into an ongoing series of miniature paintings. Presented here is a sampling of the work created.
For Dim, I wanted to convey his general clumsiness and awkwardness. I took the majority of these photos purely for photo reference, but found they had more character than my purely-painted pieces, thus leading into the mixed media series.
Dim
Mixed Media Acrylics on Masonite
4 x 6 inches
Painted 1996 by Matt 'Iron-Cow' Cauley