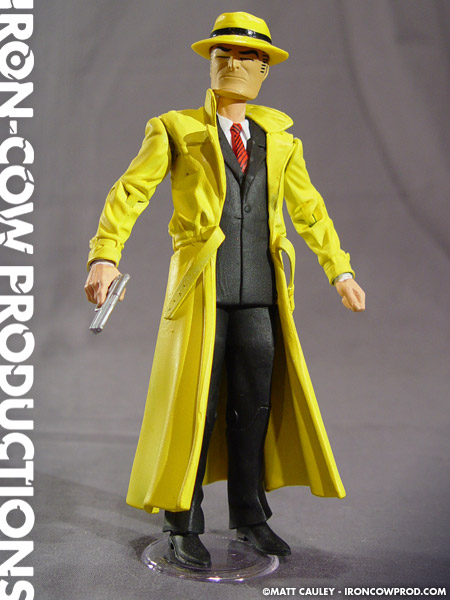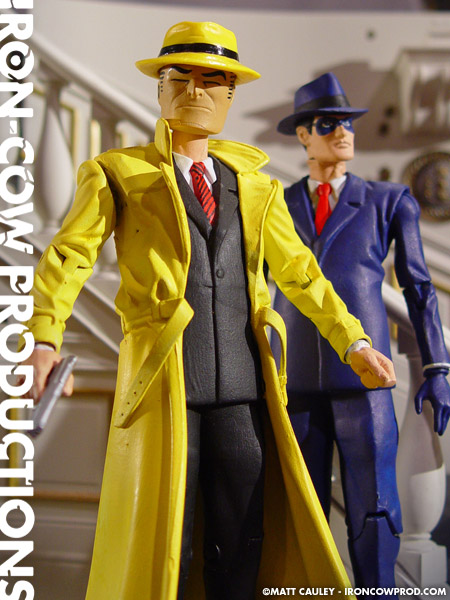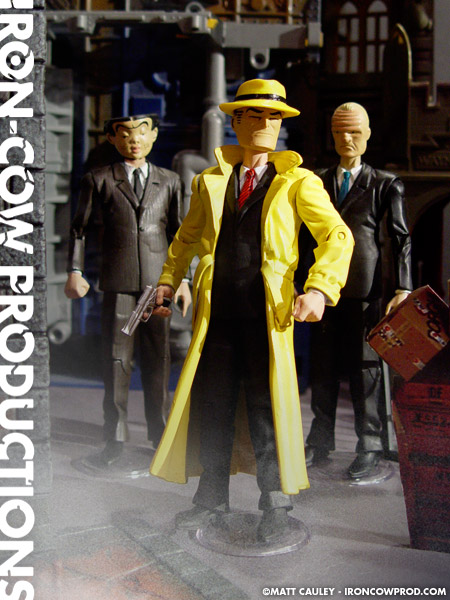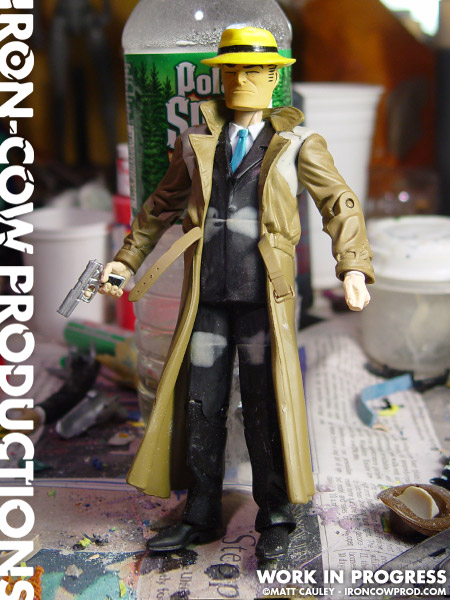 For a long time now, I had wanted to make a Dick Tracy custom figure for my shelf, but never really had the inspiration to push me to follow through on it. I was telling fellow customizer Joshua Izzo about this, and he fell in love with the idea. Joshua was even kind enough to donate some of the parts to the project, so now I realized I *had* to make the piece.
I began by removing the arms off a Yu-Yu Hakusho Ghost Files Sakyo figure. Oddly enough, I had bought too many awhile back, so it worked out great for this project. Anyway, I then took the coat and arms from a DC Direct James Gordon HUSH figure and attached these to the body.
Maintaining the arm articulation was tricky, but with a combination of wire rods and sculpting putty, a smooth blend of parts was achieved. Speaking of modeling putty, I used Magic Sculpt to smooth over the remaining costume details. Finally, the head from a Dick Tracy Mez-It figure completes the custom.
All in all, I'm really happy with how he turned out. The best part is, the heads pop on and off, so I can have interchangeable smirking and grumpy Dick Tracy heads!
Created Fall 2005