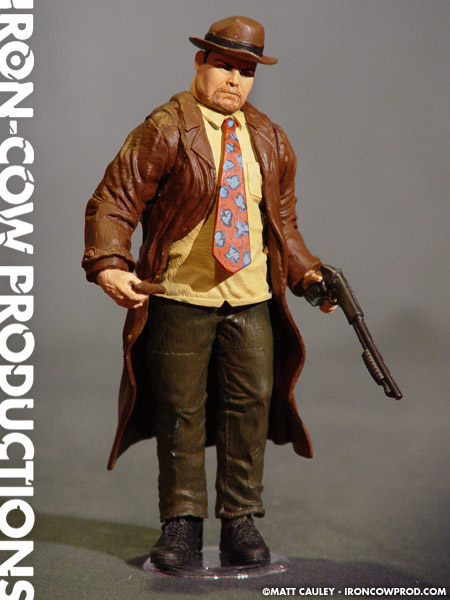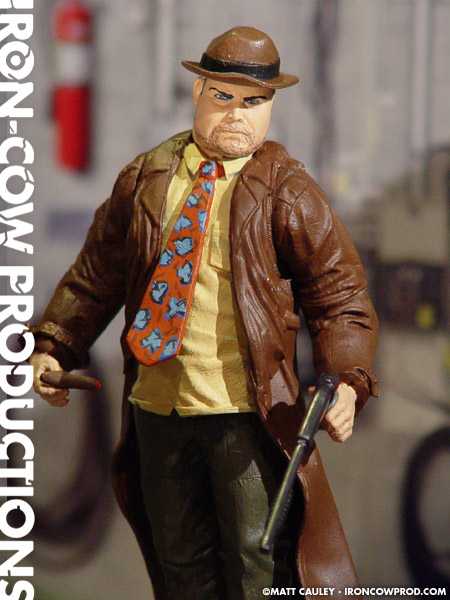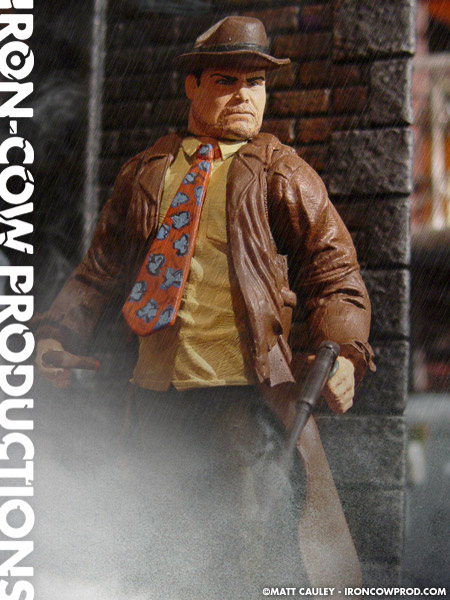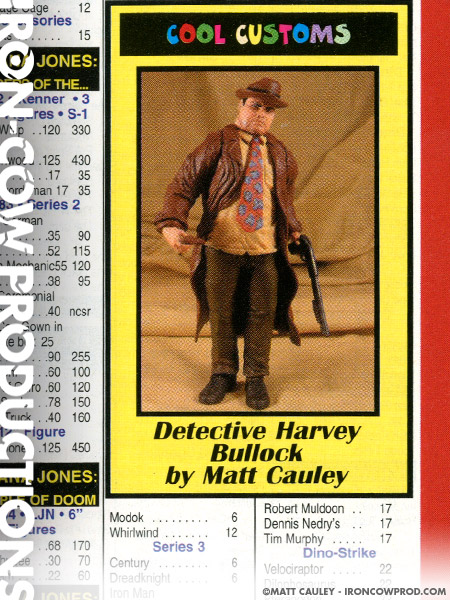 Ug. Believe it or not, this is actually the Harvey Bullock Mark III. The first two had some good ideas, but they proved to be just too difficult to follow through to completion. The third time is the charm, I suppose.
McFarlane's Jerry Garcia figure serves as the base for Bullock. I think his trench coat is retooled from a Revolver Ocelot? Honestly he went through so many jackets it's kinda hard to keep them straight. The headsculpt is the same wrestler figure I used for my Kingdom Come Luthor. Bullock's hat was leftover from a Konnan wrestling figure that PJ gave to me. Thanks again, PJ!
I'm definitely pleased with Bullock. He fits in nicely with the other DC Direct figures and adds a bit of 'real-life' character to the shelf.
Created Summer 2002
Featured in Lee's Action Figure and Toy Review, Issue #125