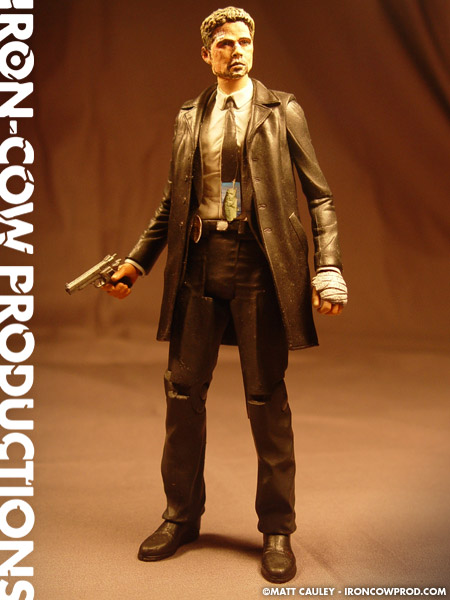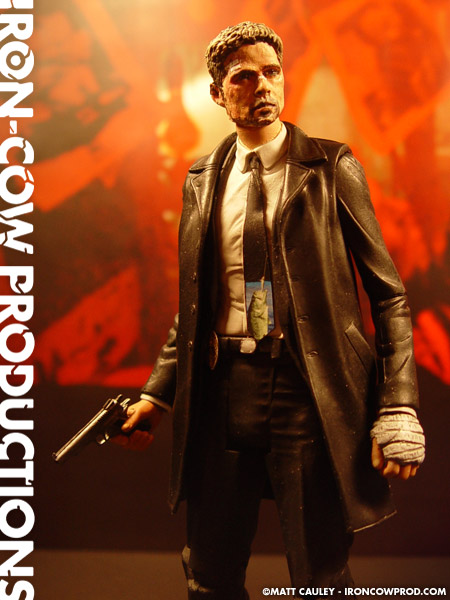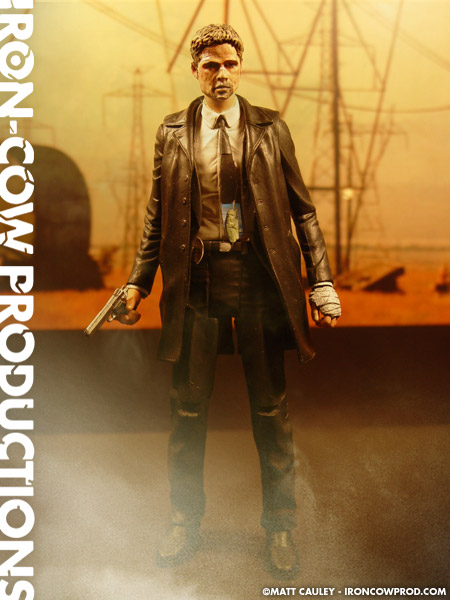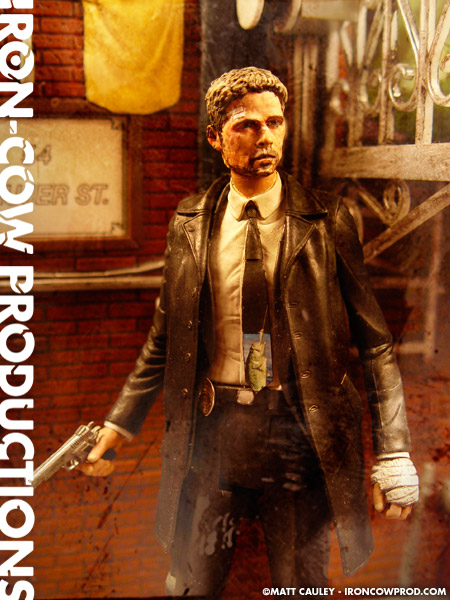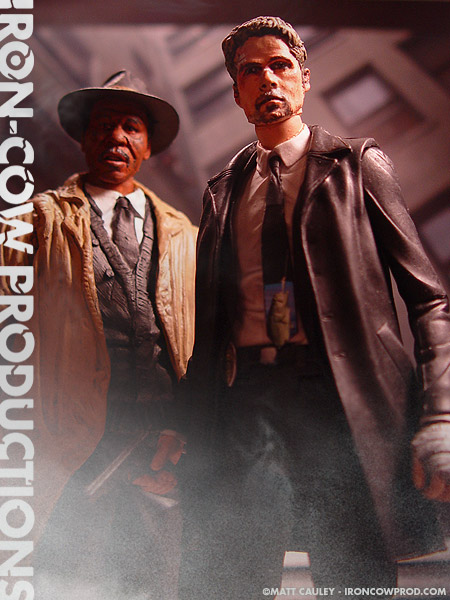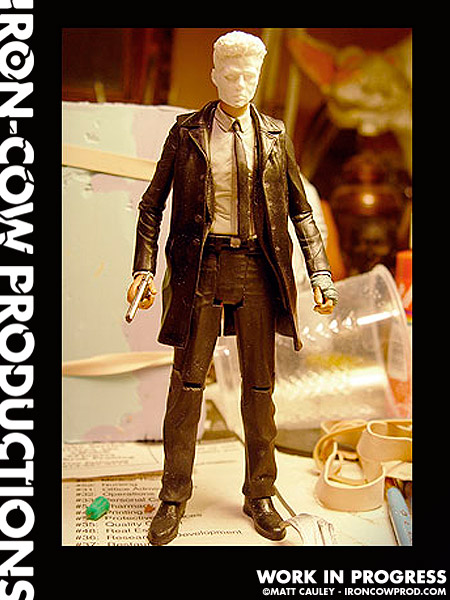 Detective Sgt. David Mills has talked his reluctant wife, Tracy (Gwyneth Paltrow), into moving to the big city so that he can tackle important cases, but his first and Somerset's last are more than either man has bargained for. A diabolical serial killer is staging grisly murders, choosing victims representing the seven deadly sins. When they visit Doe's apartment, Doe arrives and opens fire at them down the hall, starting an open-fire chase. Later, Doe manages to strike Mills to the ground. With Mills completely vulnerable, Doe presses the barrel of his gun to Mills's head. A few seconds pass and Doe decides not to shoot him, leaving him battered and bloody.
Detective Sgt. David Mills began as a NECA Reservoir Dogs Mr. Blonde figure. I felt the legs felt too scrawny for Mills, though, so I replaced them with those from a Star Trek Nemesis Picard figure. The jacket comes from a Vampire Xander Buffy the Vampire Slayer figure, while the headsculpt is scaled down from a Hot Toys Brad Pitt 12″ scale sculpt. The belt was transplanted from a random figure I had in the parts box. For all the kit-bashing involved, the parts blend together fairly seamlessly.
Oddly enough, I think I enjoyed recreating Mills' "Bass Fishing" necktie most of all. I used Photoshop to create the image and then used decoupage to apply the print to the sculpt.
Created Summer 2007
Also featured in CustomCon 17