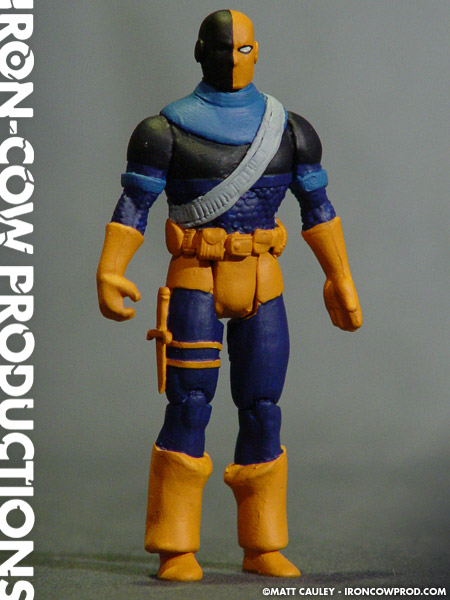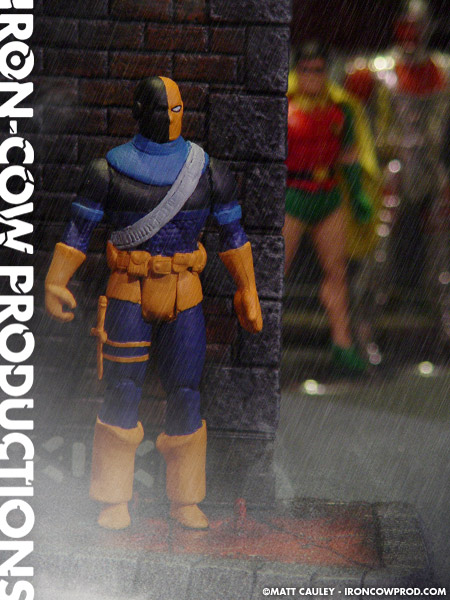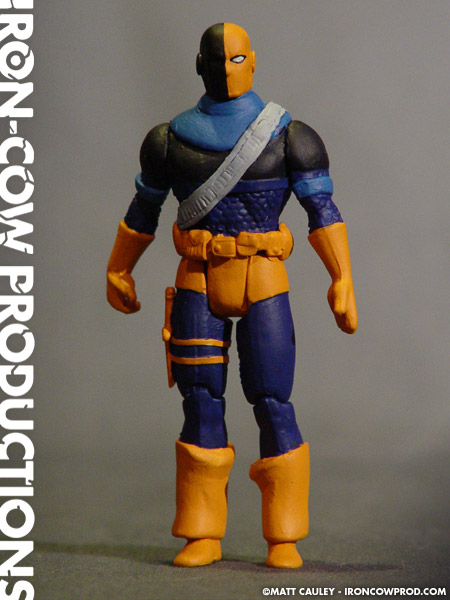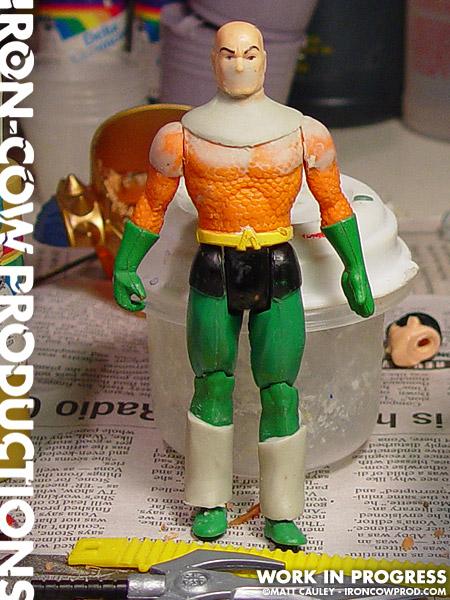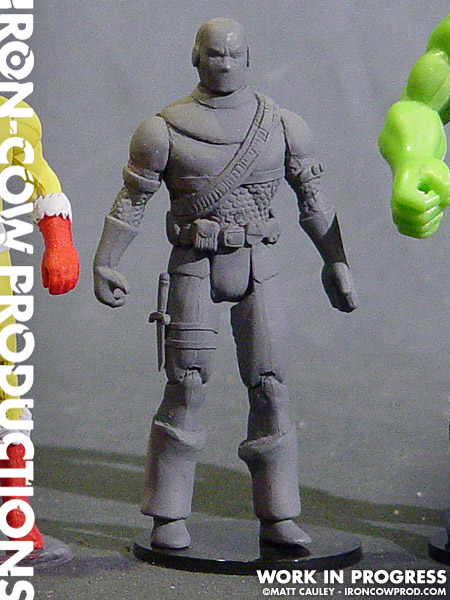 The following except is taken from Toy Otter's Super Powers Find: At the time, Deathstroke was strictly a Teen Titans villain, so this choice not only reinforced Kenner's interest in the Titans, but also presaged his eventual mega-popularity riding the "grim n' gritty" wave of the 90s. Amazingly, Deathstroke has NEVER received an action figure, although DC Direct finally has one in the works for late 2004.This would have really been a crowd pleaser in 1997, though.
The Deathstroke custom began originally as a Super Powers Aquaman. The head was removed and replaced with that of a Super Powers Lex Luthor. The majority of the scaled were sanded smooth and reworked using Magic Sculpt. This was also used to smooth over the Lex head and to create other surface details.
Though his costume strikes me as a bit garish, I love the character himself and am really happy with how this custom turned out.
Created Summer 2004
Featured in BACK ISSUE! #30