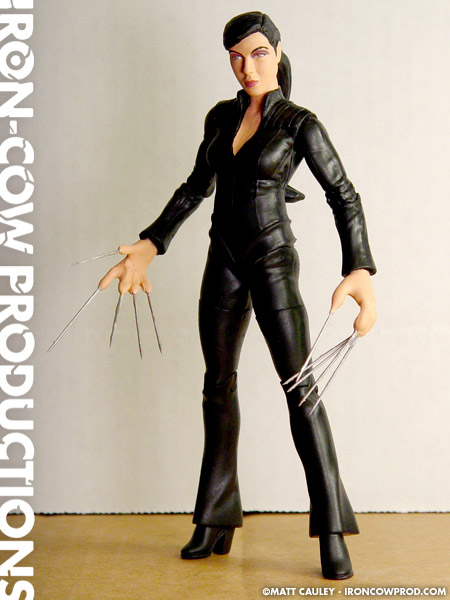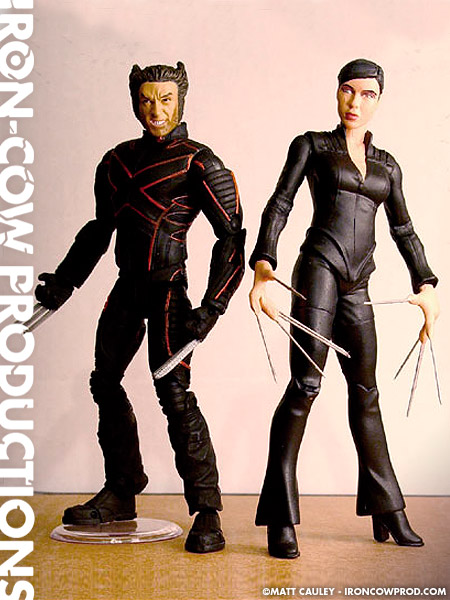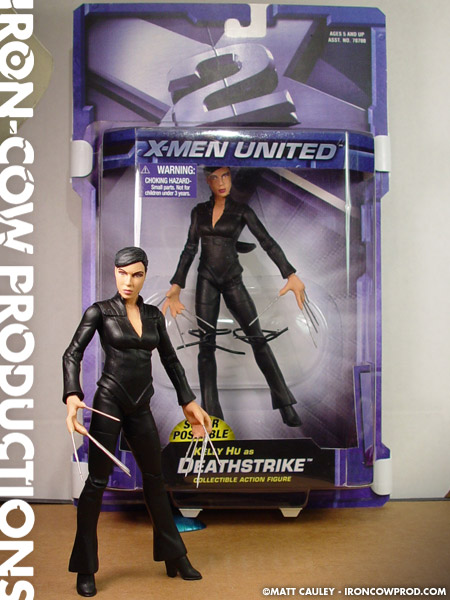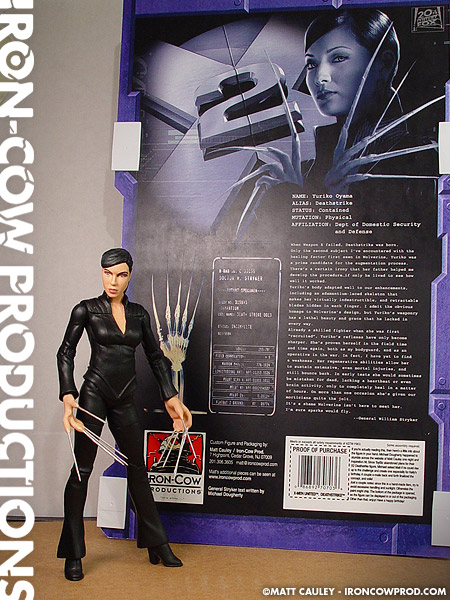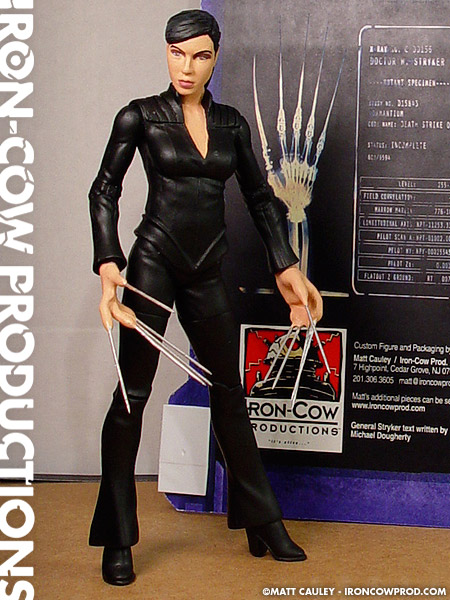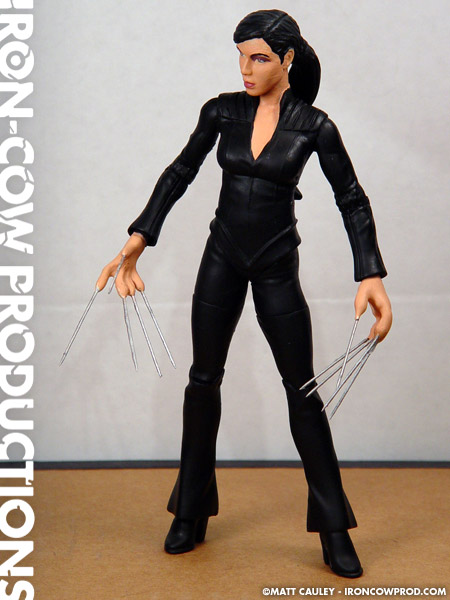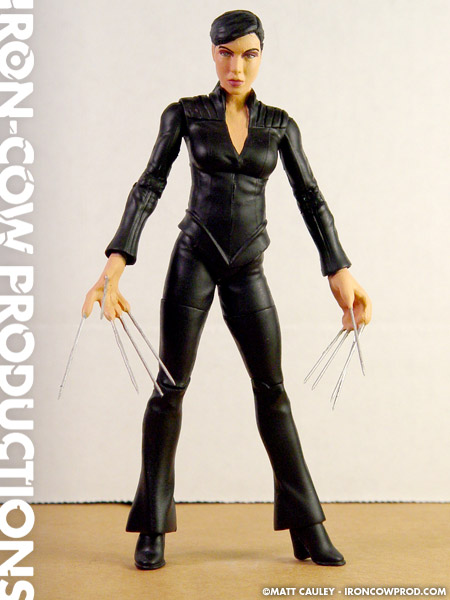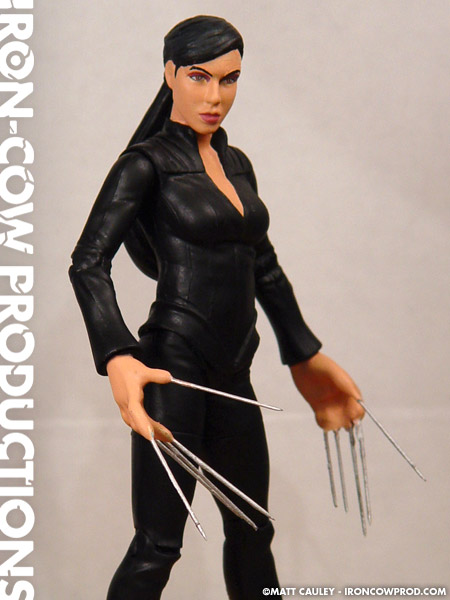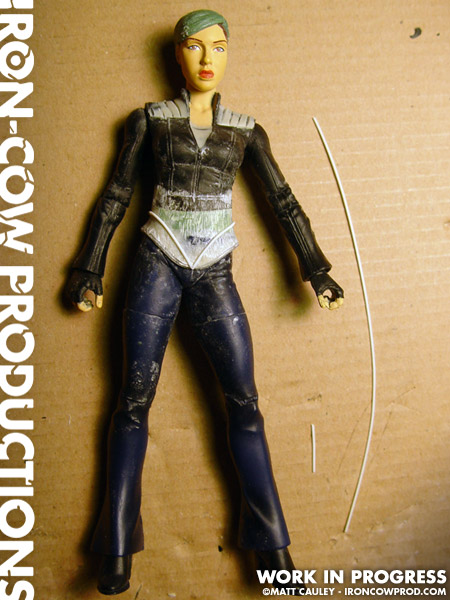 Back in the fall on 2003, I had finished off a rather quick Deathstrike custom, based on the character as portrayed by actress Kelly Hu in the film 'X2: X-Men United'. A short time later, the screenwriter of that film, Michael Doughtery, saw my custom and asked if he could commission me to make two additional pieces. One would be for himself and the other would be a birthday present for Miss Hu.
I was thrilled at the opportunity. It would allow me to go back and rework a custom I took too many shortcuts on the first time around, but I thought it'd also be fun to document its creation, every step of the way.
Michael presented the custom to Kelly in the spring of 2004, and she loved it. I had a blast working on the project, and look forward to working with Michael on future endeavors.
To view a more thorough, step-by-step article on the creation of DEATHSTRIKE, click HERE.
Created Summer 2003