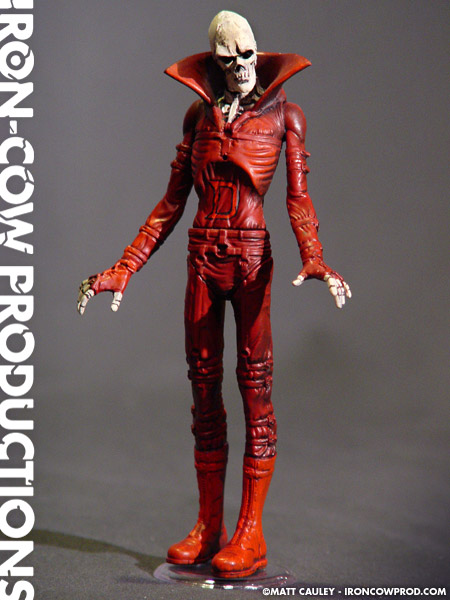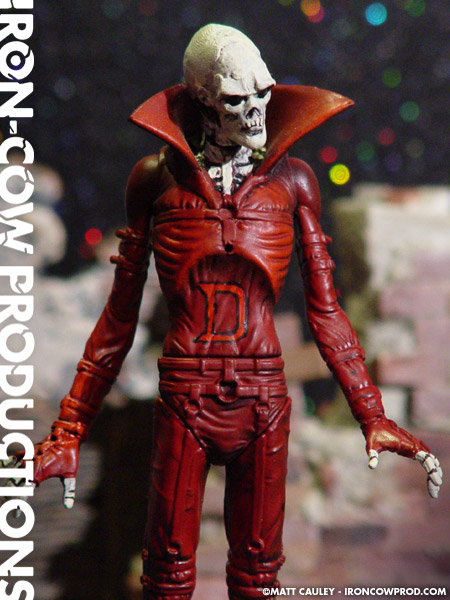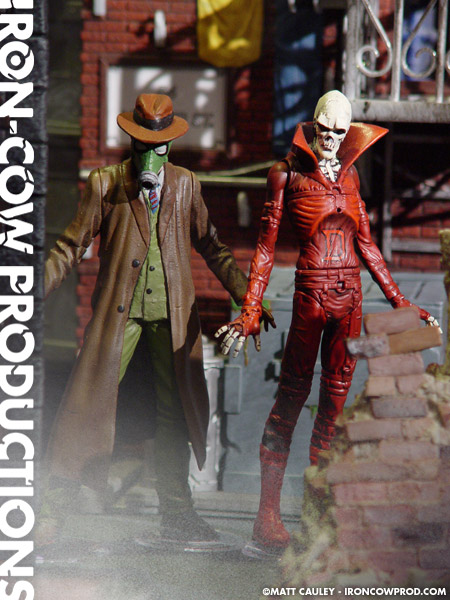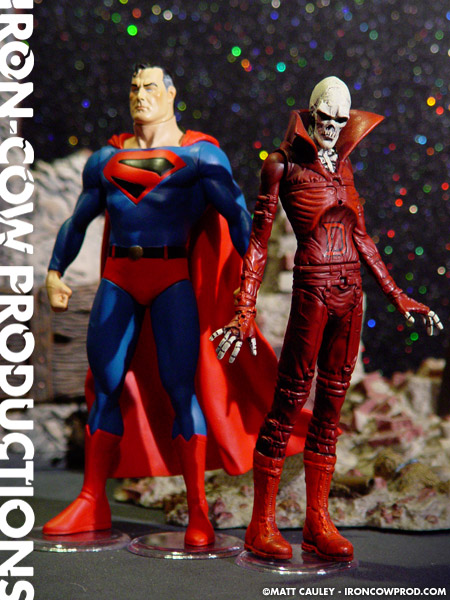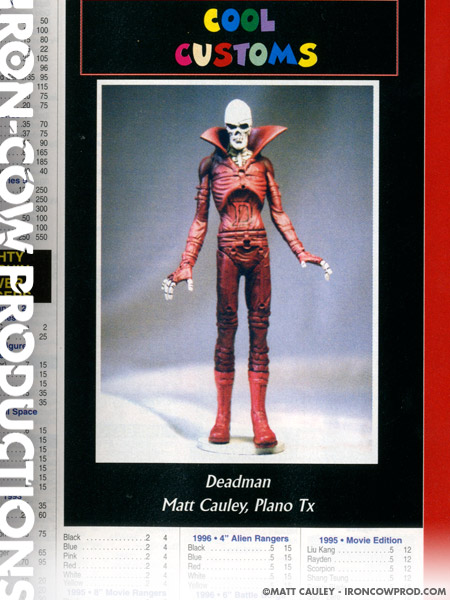 Like a couple other customs I've done, Deadman is a character I unfortunately know little about. Since he's visually so striking a character I had no choice but to make a custom version of him. Well, there's that. And also I happened to have some spare parts I needed to use up.
For Deadman I used the Metal Gear Psycho Mantis figure as a base. The head is reworked with Kneadatite to give him a more defined skull. The clear vinyl collar finishes off a relatively simple custom.
The Deadman custom is loosely based on the Alex Ross Kingdom Come Deadman. Though it's not 100% accurate, I'm still mostly pleased with the results. If anything, the posturing on the custom is way too stiff to convey the acrobatic nature of the character.
Created Spring 2000
Featured in Lee's Action Figure and Toy Review, Issue #95