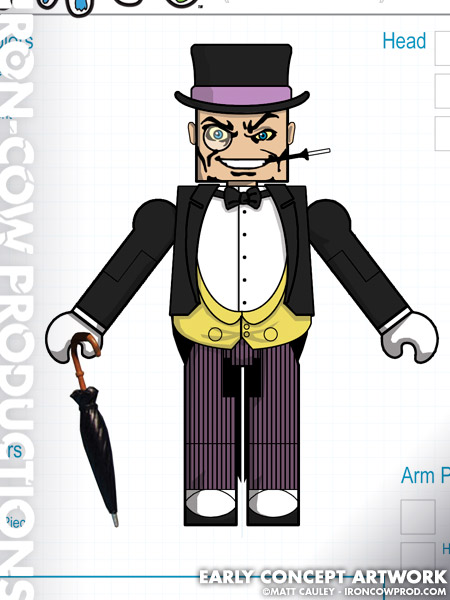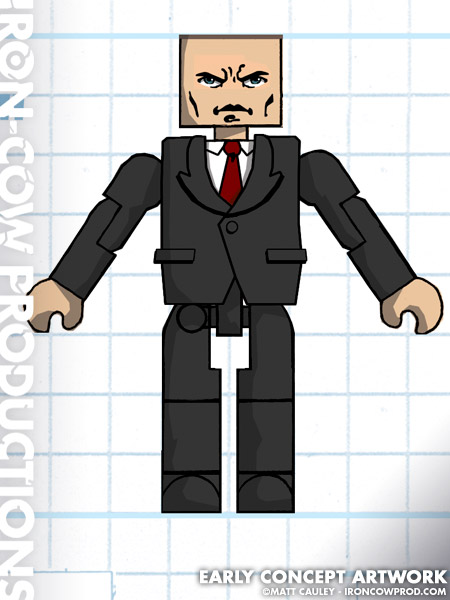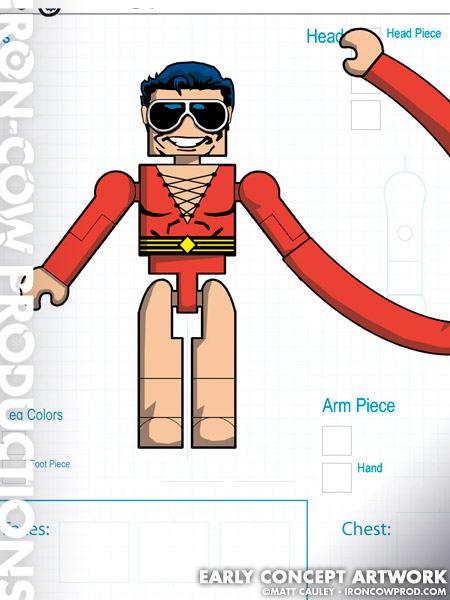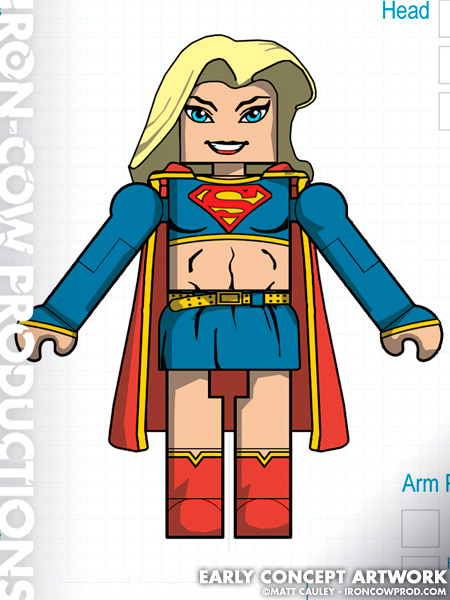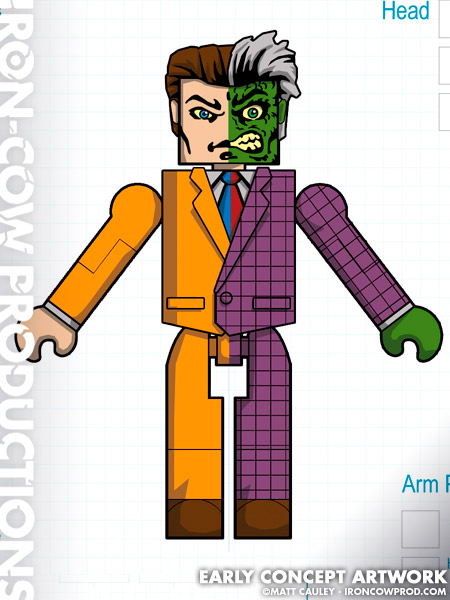 Over the course of 2005-2008, I assisted Art Asylum, designing production control art for various projects, most notably their Minimates line. This involved turnaround views for every part of the figure that was to be included in the final product, along with any surface artwork that needed to be applied.
When I was first approached to contribute designs for the DC Minimates line, the official line-up had not yet been locked in place. I was therefore asked to help create some visuals to show off the possibilities of how certain characters might look in plastic form. Some of those designs were of characters that were eventually produced, while other characters never made it into development.
What you see here is a collection of my early concepts used in the initial presentation:
Classic Penguin
Business Suit
Lex Luthor
Plastic Man
Supergirl
Two-Face
These should by no means be considered a "lost wave", but rather a look inside the development process that helped contribute to the overall line.
Lex Luthor uses recycled parts and represents a time before I was comfortable drawing in the Minimate style. Supergirl actually did get added to the list of produced figures, though it wasn't until the later waves. Finally, I had hopes that the Two-Face would have eventually been developed, and that I might be fortunate to be able to revisit the concept.
Produced February 2006