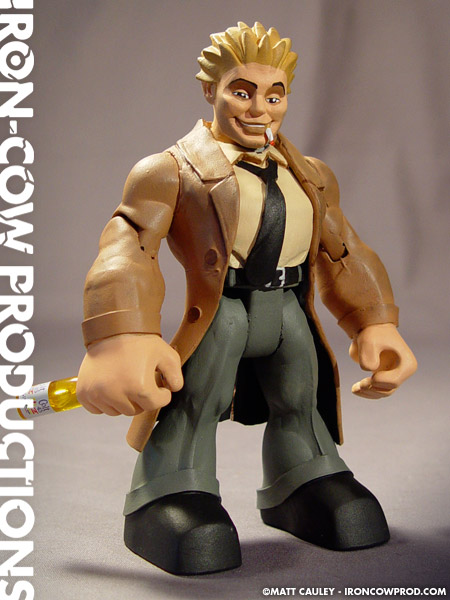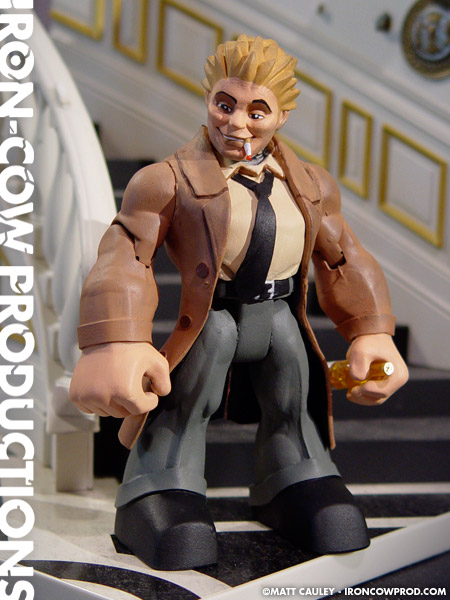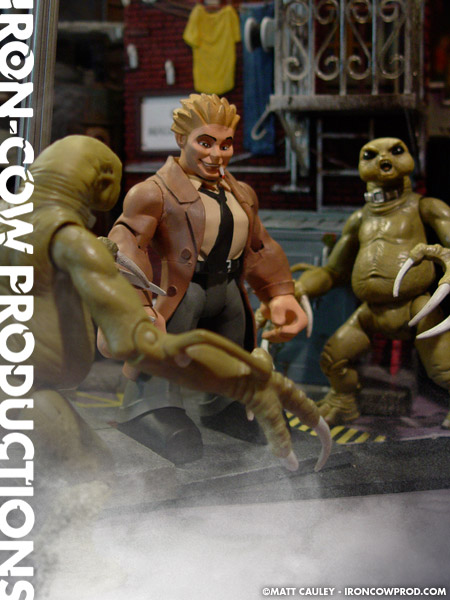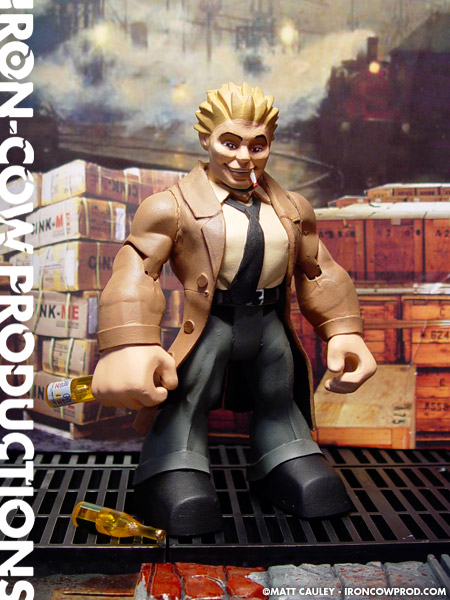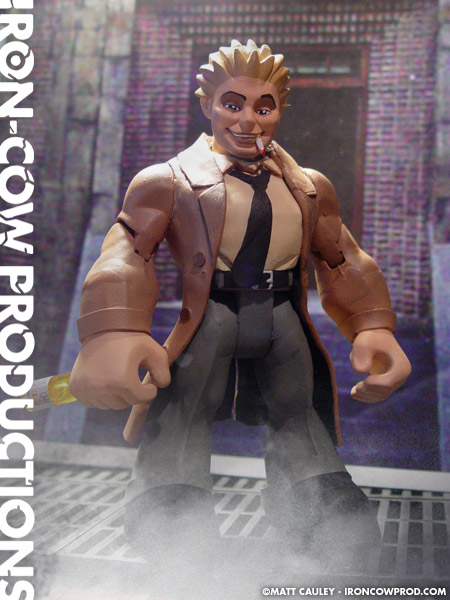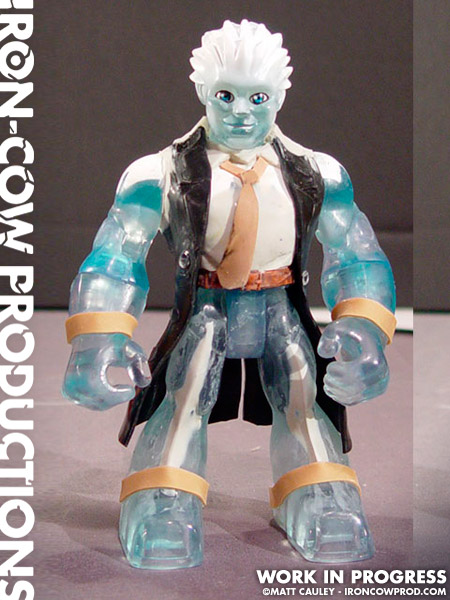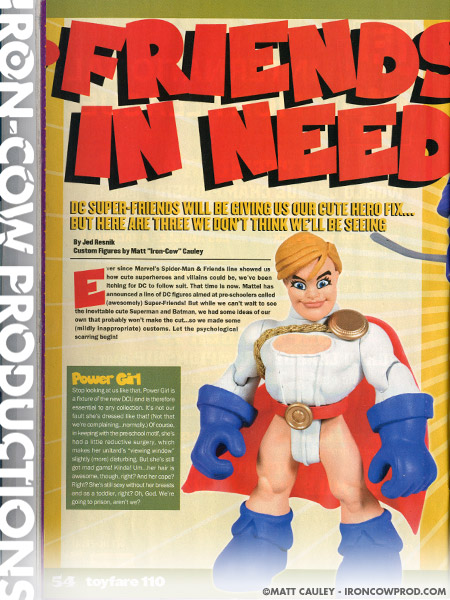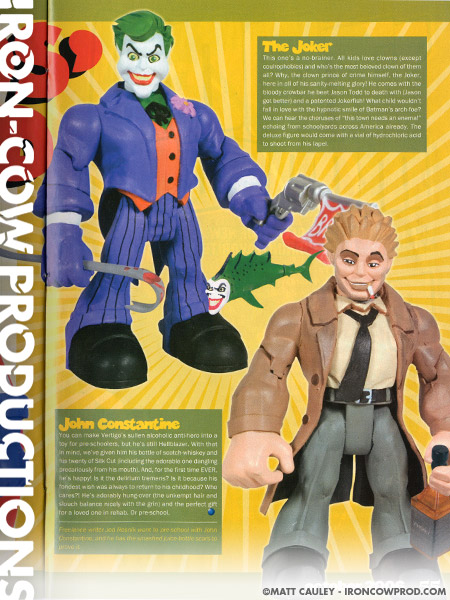 Ever since Marvel's Spider-Man & Friends line showed us how cute superheroes and villains could be, we've been itching for DC to follow suit… But while we can't wait to see the inevitable cute Superman and Batman, we had some ideas of our own that probably won't make the cut…

– Jed Resnik, ToyFare Magazine
For my next contribution to ToyFare's WISH LIST action figure feature, I was asked to mess with the kids a bit by making some "mildly inappropriate preschool-styled DC customs!
I began the Constantine custom by initially reworking a safari-ish Spider-Man & Friends figure, but I simply didn't like how it was shaping up. A second version was begun after the nice folks at ToyFare sent me an Iceman to work with. I used rubber bands to start the shape of the coat and pants cuffs, the edges of which were eventually softened using Magic Sculpt. Magic Sculpt was used for the chest as well. I forget which figure I took the trenchcoat from, but it was definitely an older wrestling figure I had picked up awhile back. Finally, the necktie was crafted from scraps of vinyl I had lying about.
This was such a fun project for me, obviously. It was such a random assignment, and it was a lot of fun working on Constantine, the Joker and Power Girl all at once. Plus, check out the killer spread that ToyFare ran on the pieces. I really love how they looked in print.
Created Spring 2006
Featured in TOYFARE MAGAZINE, Issue #110, October 2006