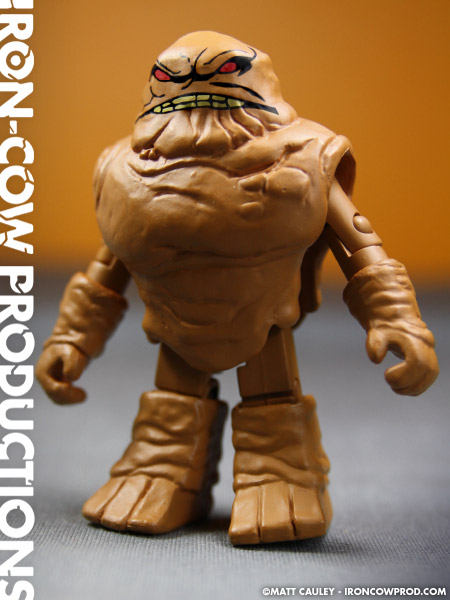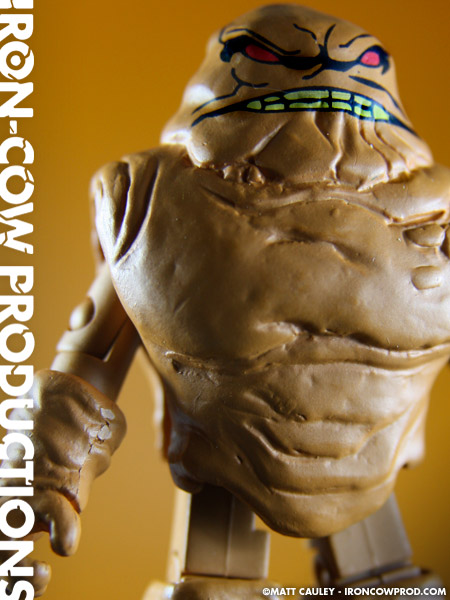 Over the course of 2005-2008, I assisted Art Asylum, designing production control art for various projects, most notably their Minimates line. This involved turnaround views for every part of the figure that was to be included in the final product, along with any surface artwork that needed to be applied.
I am a huge fan of Clayface, and working on another Bat-villain was an opportunity I couldn't pass up. Might first attempt actually erred a bit too much on the safe side. After getting some encouraging feedback from the production manager, I went back to the drawing board and went with a considerably bulkier design.
Unfortunately, even with the best laid plans, there were still some hiccups. The only printed artwork on the piece was massively out of scale, which really ruins the effect I was going for with the control art. Also, one other feature that had to be dropped was a standard Minimate head underneath, featuring none other than Clayface disguised as Commissioner Gordon! That would have been a blast to see produced, but unfortunately there just wasn't space to fit the part within the overall bulky chest piece.
While the photos shown here on the site represent the finished figure, it should be noted that I contributed the control art only. As with all of the Minimate projects, there were many talented people involved: production managers, sculptors, other designers… This figure was very much a team effort, and the finished product reflects the contributions of many individuals.
Released 2/13/2007