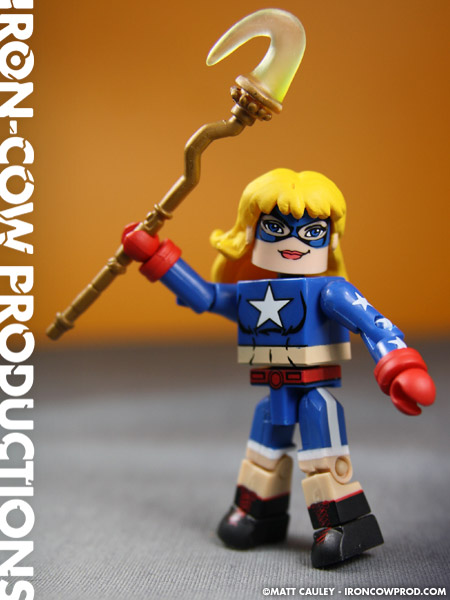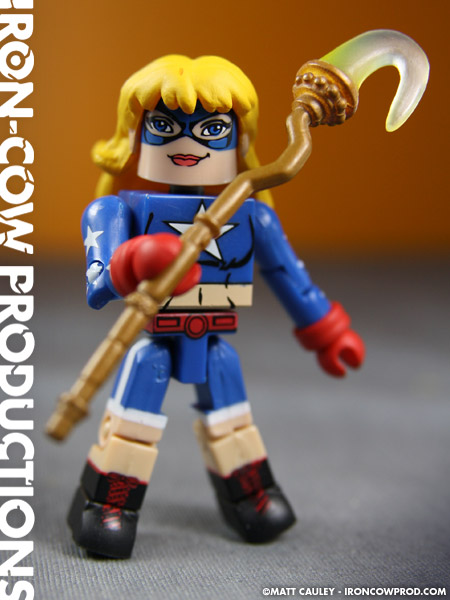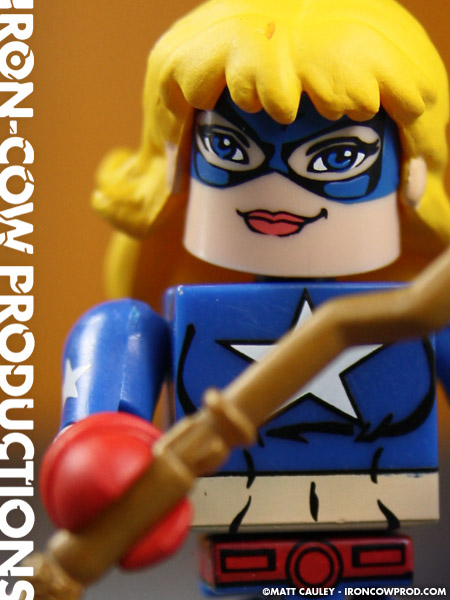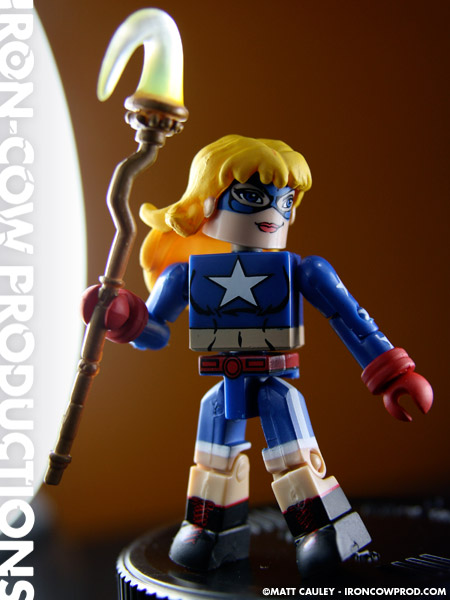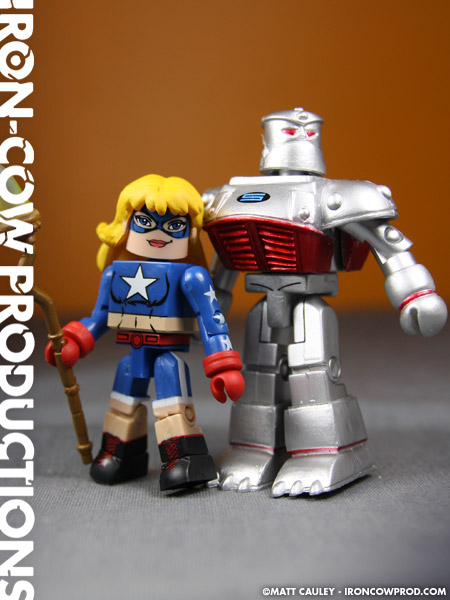 Over the course of 2005-2008, I assisted Art Asylum, designing production control art for various projects, most notably their Minimates line. This involved turnaround views for every part of the figure that was to be included in the final product, along with any surface artwork that needed to be applied.
Even though everyone seemed to be happy with my Stargirl design, I never quite liked how she turned out. Something just felt a bit "off" with her, but we didn't have the same luxury of time to allow for revisions as we had during the development of some of the earlier waves of DC Minimates. Still, I am quite happy that Stargirl is my design from start to finish, and at this point I was feeling very comfortable tackling the Minimate style (as opposed to trying to mimic too much of a comic book look when I began contributing designs).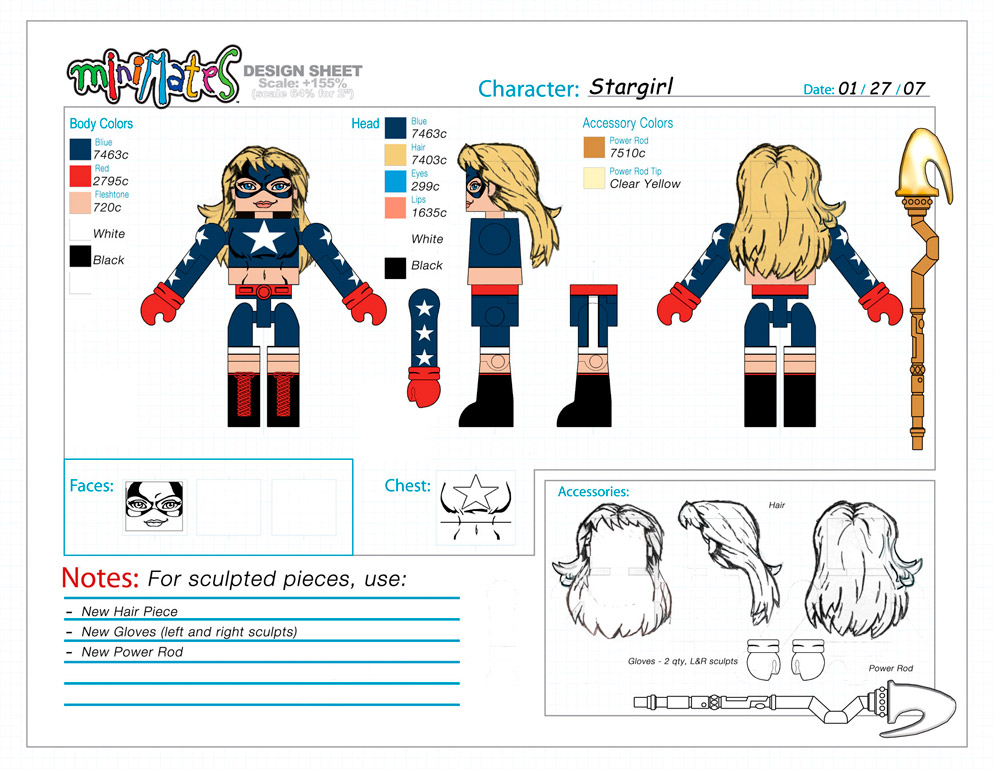 While the photos shown here on the site represent the finished figure, it should be noted that I contributed the control art only. As with all of the Minimate projects, there were many talented people involved: production managers, sculptors, other designers… This figure was very much a team effort, and the finished product reflects the contributions of many individuals.
Released 10/24/2007