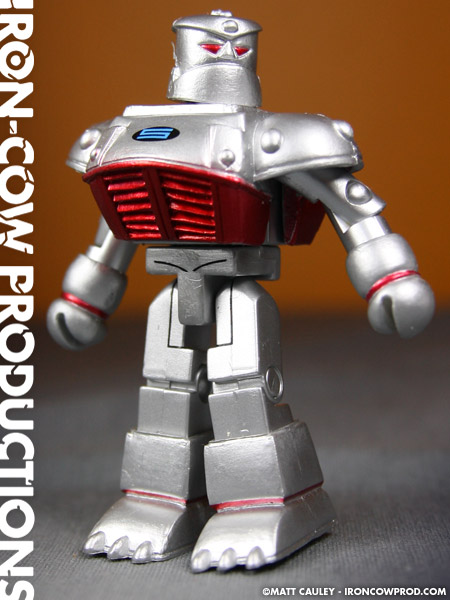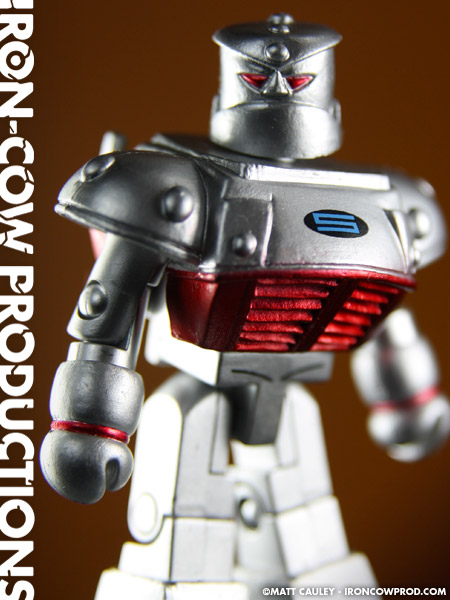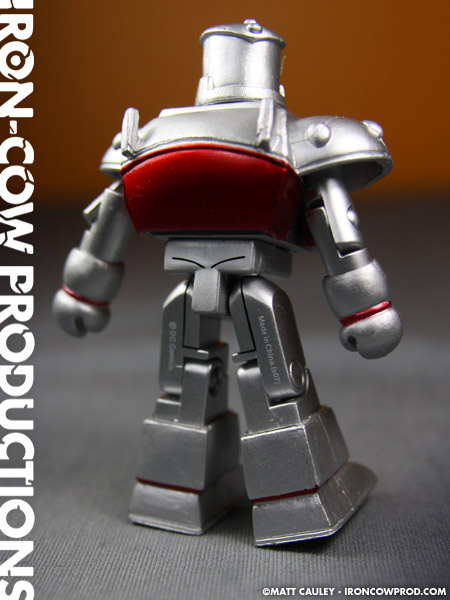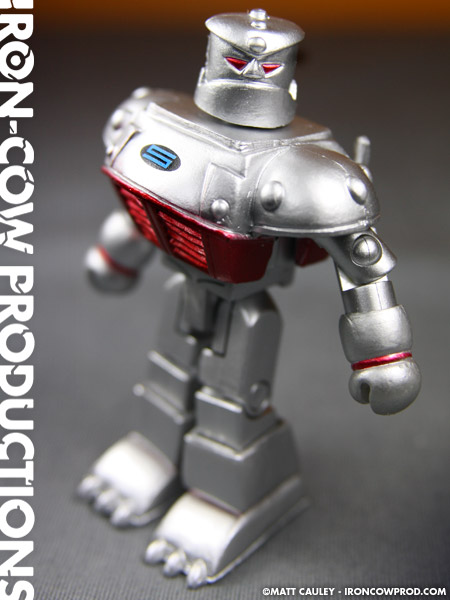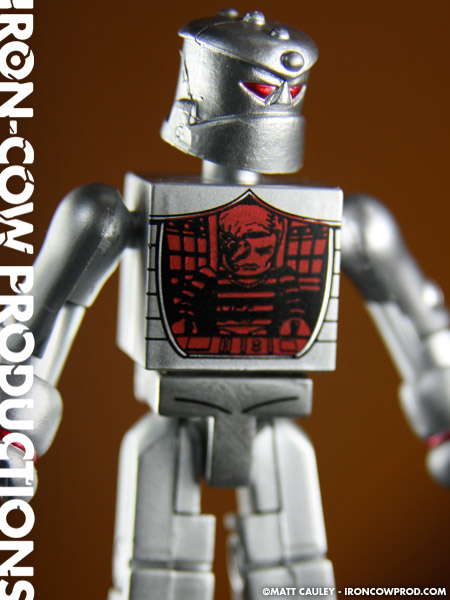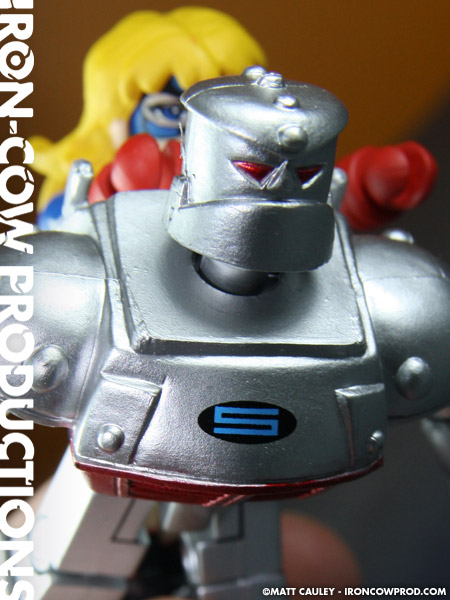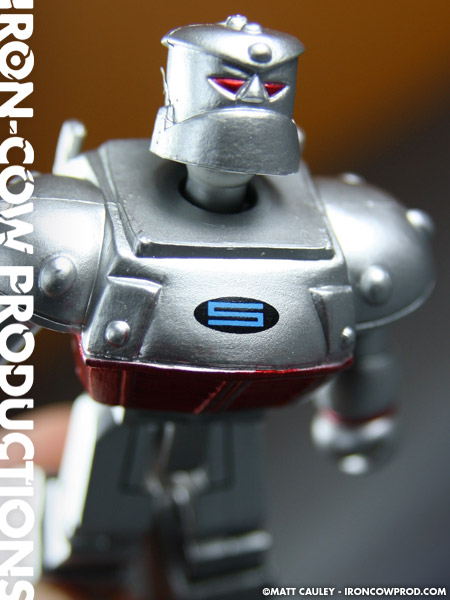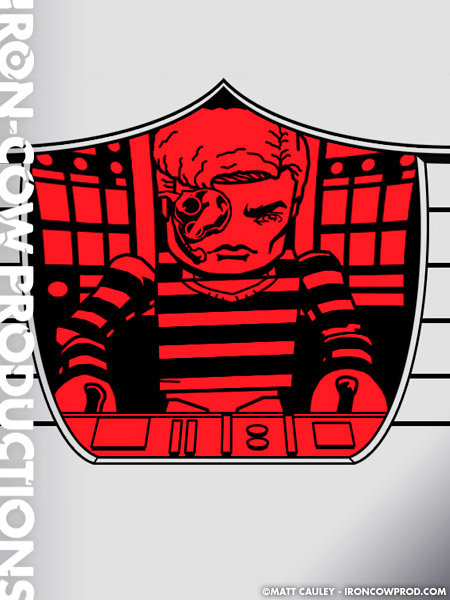 Over the course of 2005-2008, I assisted Art Asylum, designing production control art for various projects, most notably their Minimates line. This involved turnaround views for every part of the figure that was to be included in the final product, along with any surface artwork that needed to be applied.
How can you not love this character? He's a big giant robot! Well, technically he's an armored flight-suit, but he looks like a robot. Anyway, S.T.R.I.P.E. was a personal highlight for me, as he was another Minimate project I handled from start to finish, as far as the control art is concerned. I had really wanted to use the 3″ base figure, but I think we came out okay using the 2 1/2″ version. S.T.R.I.P.E. was such a joy to work on, from the handles on the back of the chest armor to the "inner chamber" chest art, where I really had fun designing in the Minimate style. S.T.R.I.P.E. was easily the figure I was most excited to see completed and hanging on the store shelves.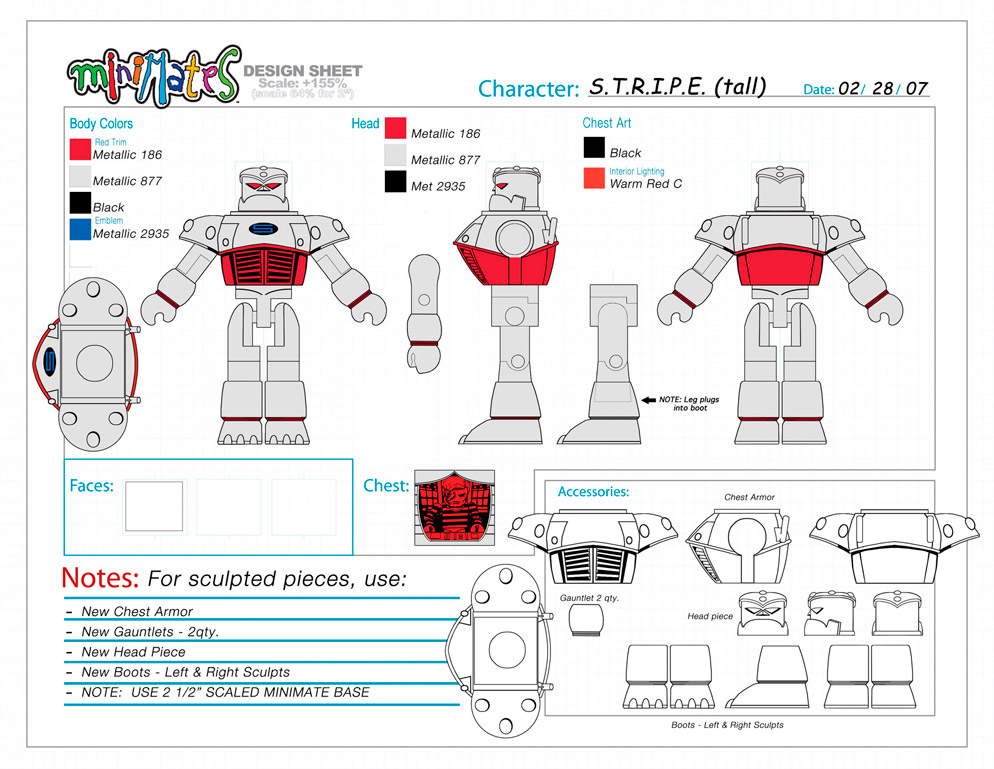 While the photos shown here on the site represent the finished figure, it should be noted that I contributed the control art only. As with all of the Minimate projects, there were many talented people involved: production managers, sculptors, other designers… This figure was very much a team effort, and the finished product reflects the contributions of many individuals.
Released 10/24/2007