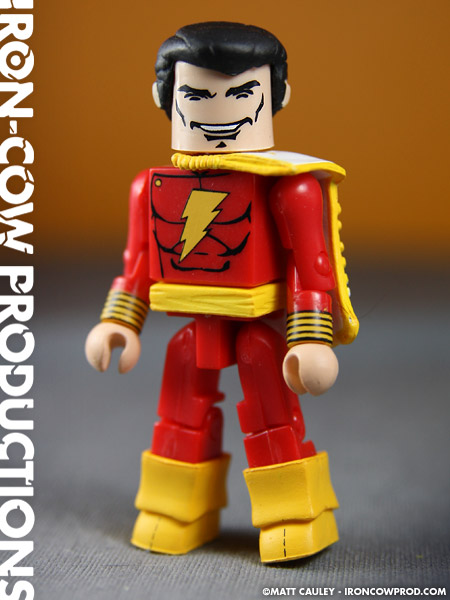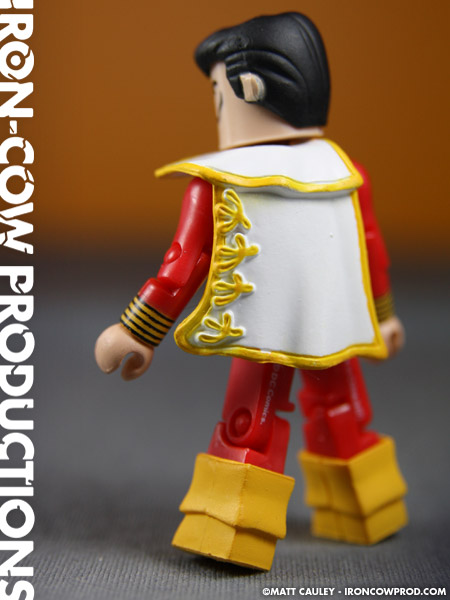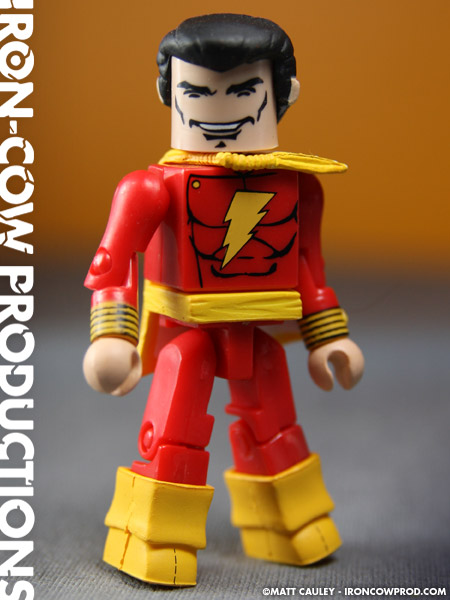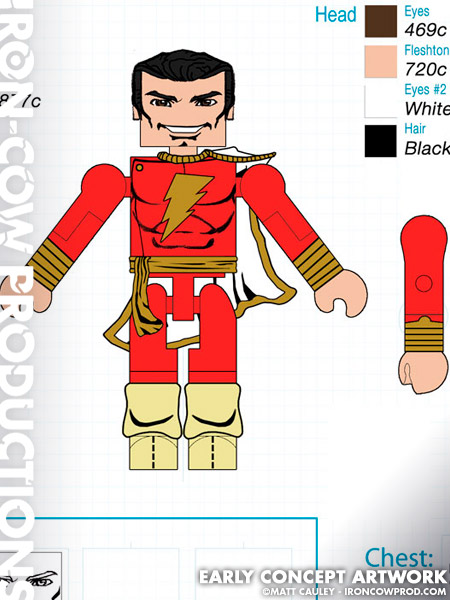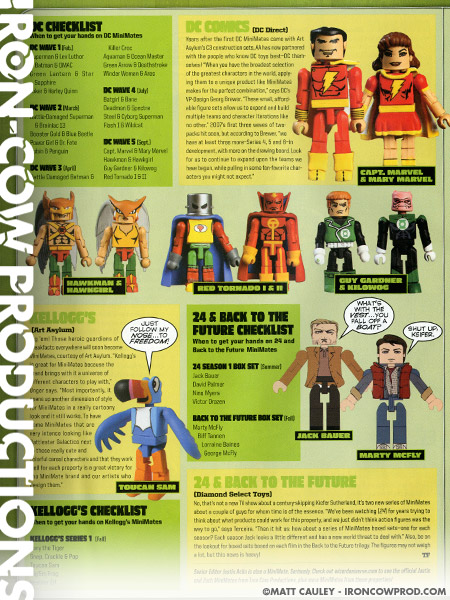 Over the course of 2005-2008, I assisted Art Asylum, designing production control art for various projects, most notably their Minimates line. This involved turnaround views for every part of the figure that was to be included in the final product, along with any surface artwork that needed to be applied.
Shazam, the Big Red Cheese. When I began designing him, I was definitely modeling him after the Alex Ross version. He had more gold on him, and the sash hanging off his belt. He also featured more "natural" eyes. Considering that my Ma Hunkel design was considered too cartoony, it's interesting that we were asked to revise Shazam to match his more traditional "squinty eyed" look. Not that I'm complaining; I think it looks much better as a result, and designer Uriel did a great job cleaning up my original design.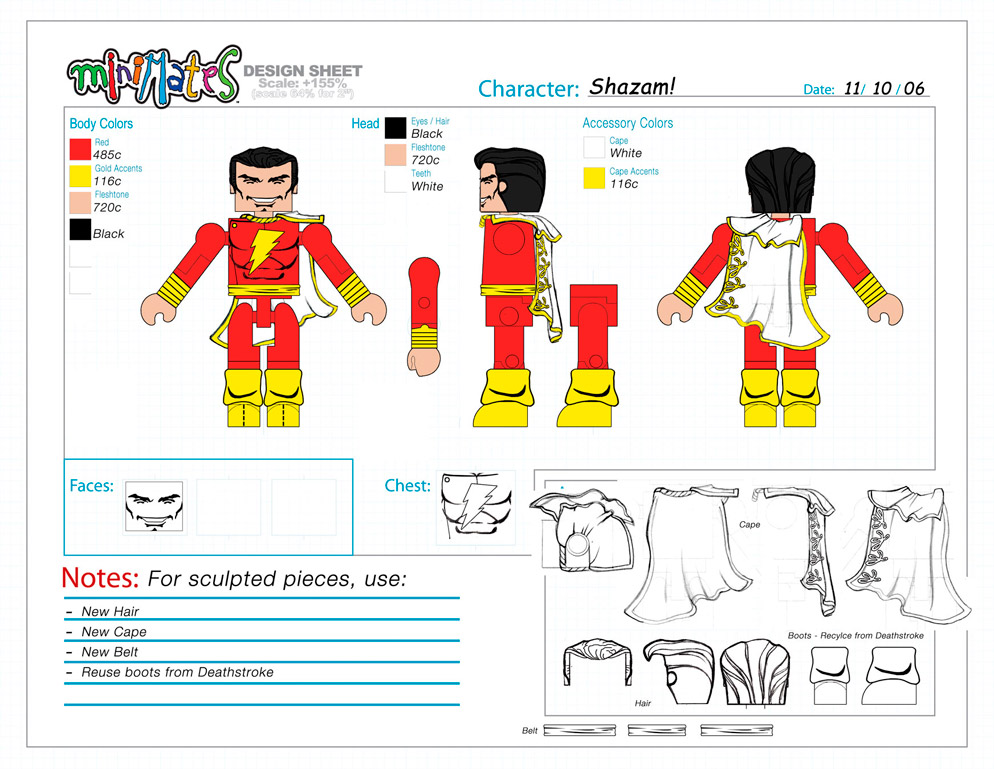 While the photos shown here on the site represent the finished figure, it should be noted that I contributed the control art only. As with all of the Minimate projects, there were many talented people involved: production managers, sculptors, other designers… This figure was very much a team effort, and the finished product reflects the contributions of many individuals.
Released 9/05/2007
Featured in TOYFARE MAGAZINE, Issue #116, April 2007.