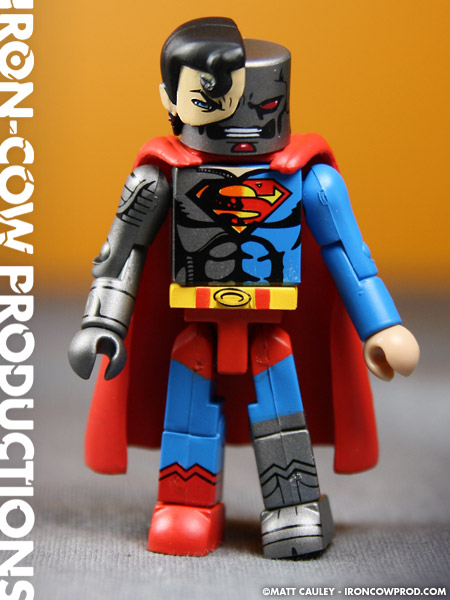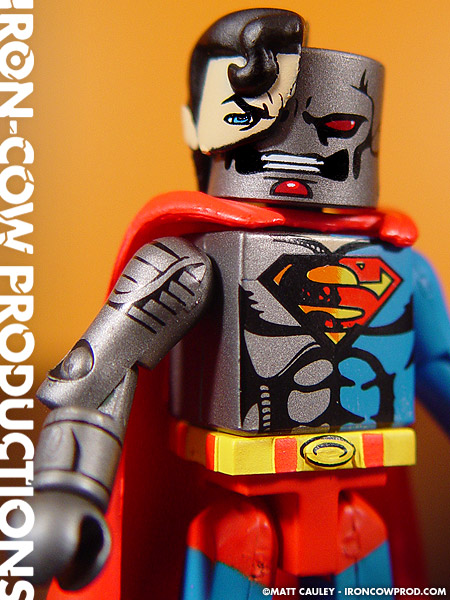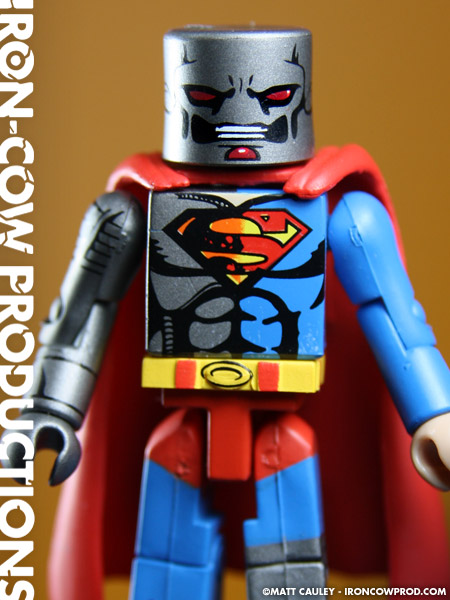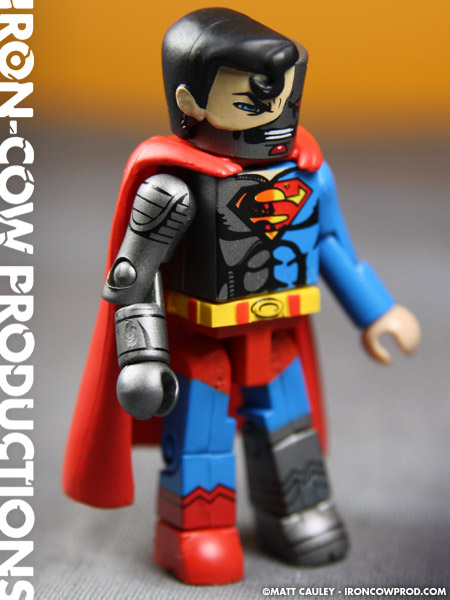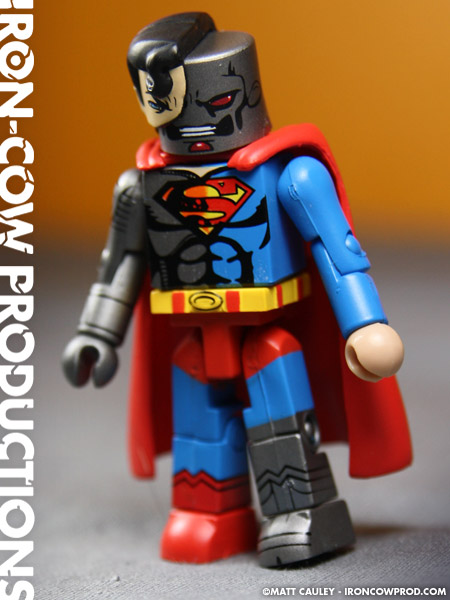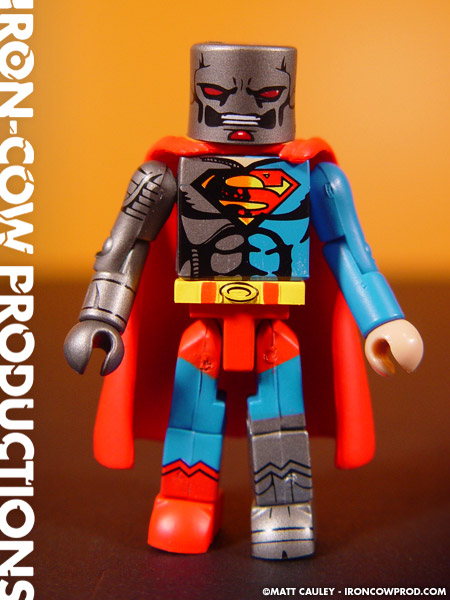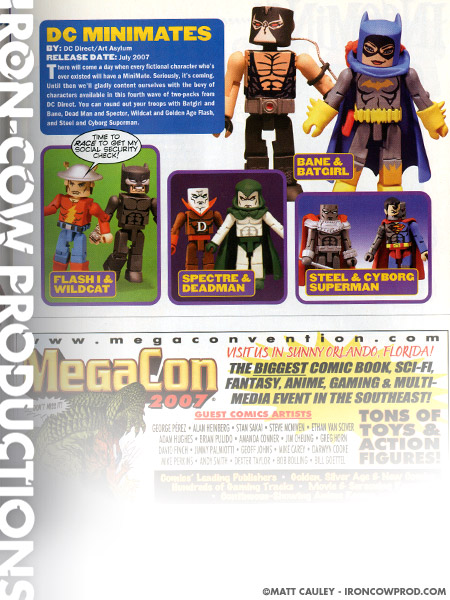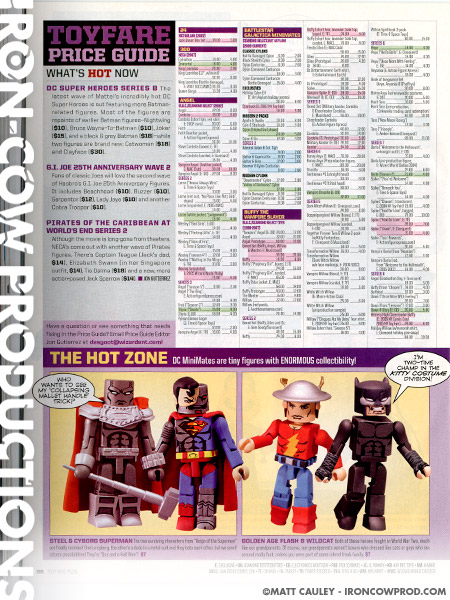 Over the course of 2005-2008, I assisted Art Asylum, designing production control art for various projects, most notably their Minimates line. This involved turnaround views for every part of the figure that was to be included in the final product, along with any surface artwork that needed to be applied.
While I can't say I'm a big fan of the Cyborg Superman character, I had a blast working on the control art for his action figure. Obviously, it's reworking the control art from the Wave I Superman (which was a combination of my designs and those from fellow Art Asylum designer Uriel), but it is all the extra additions where I really had fun. Initially, I had added white reflective highlights all over the metallic surfaces, but I think these may have proved difficult to reproduce or may have proven too costly to execute. It's too bad.. I wish those would have been carried over from the original control art.
Looking back now, I wished we'd handled the headsculpt differently. I had no idea it would turn out quite so clunky. Ah well…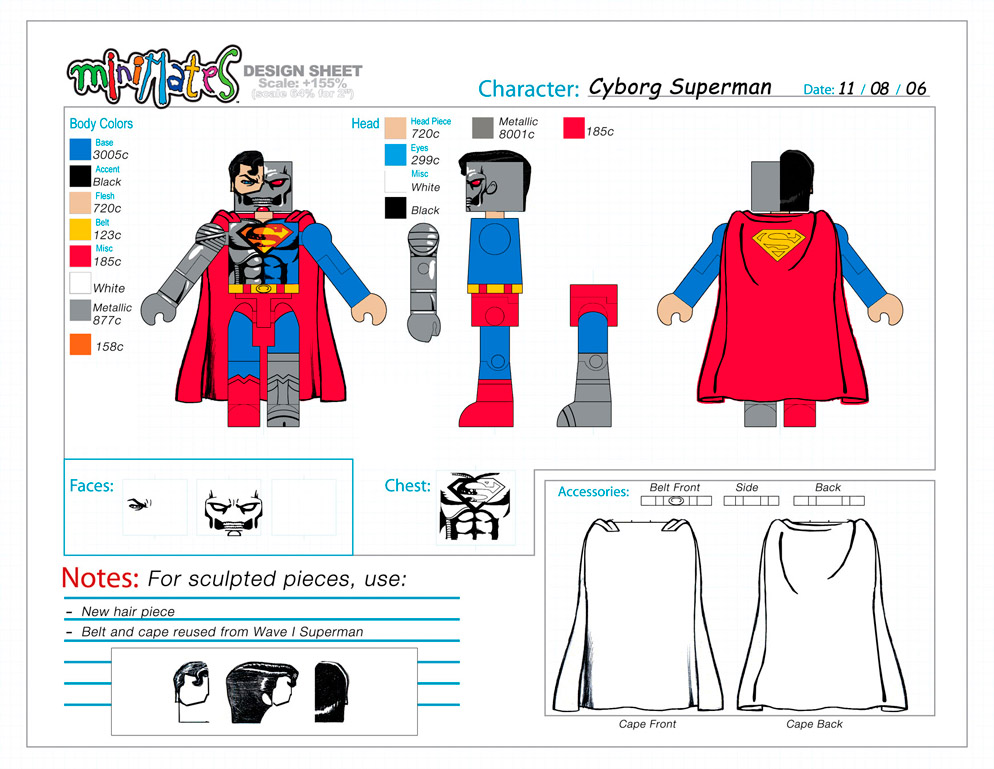 While the photos shown here on the site represent the finished figure, it should be noted that I contributed the control art only. As with all of the Minimate projects, there were many talented people involved: production managers, sculptors, other designers… This figure was very much a team effort, and the finished product reflects the contributions of many individuals.
Released 7/05/2007
Featured in TOYFARE MAGAZINE, Issue #114, February 2007 and TOYFARE MAGAZINE, Issue #125, January 2008.